The reactions have been plentiful concerning the settlement reached between the NFL and the NFLPA last month on the punishment for Browns quarterback Deshaun Watson. The settlement came after the NFL decided to appeal the initial ruling from retired judge Sue Robinson of a six-game ban. Many thought the ban too lenient but the NFLPA threatened to take the matter to court if NFL commissioner Roger Goodell decided to make the ban last for a full season. Thus, the two parties arrived at the negotiated settlement for an 11-game ban, a $5MM fine, and mandatory counseling.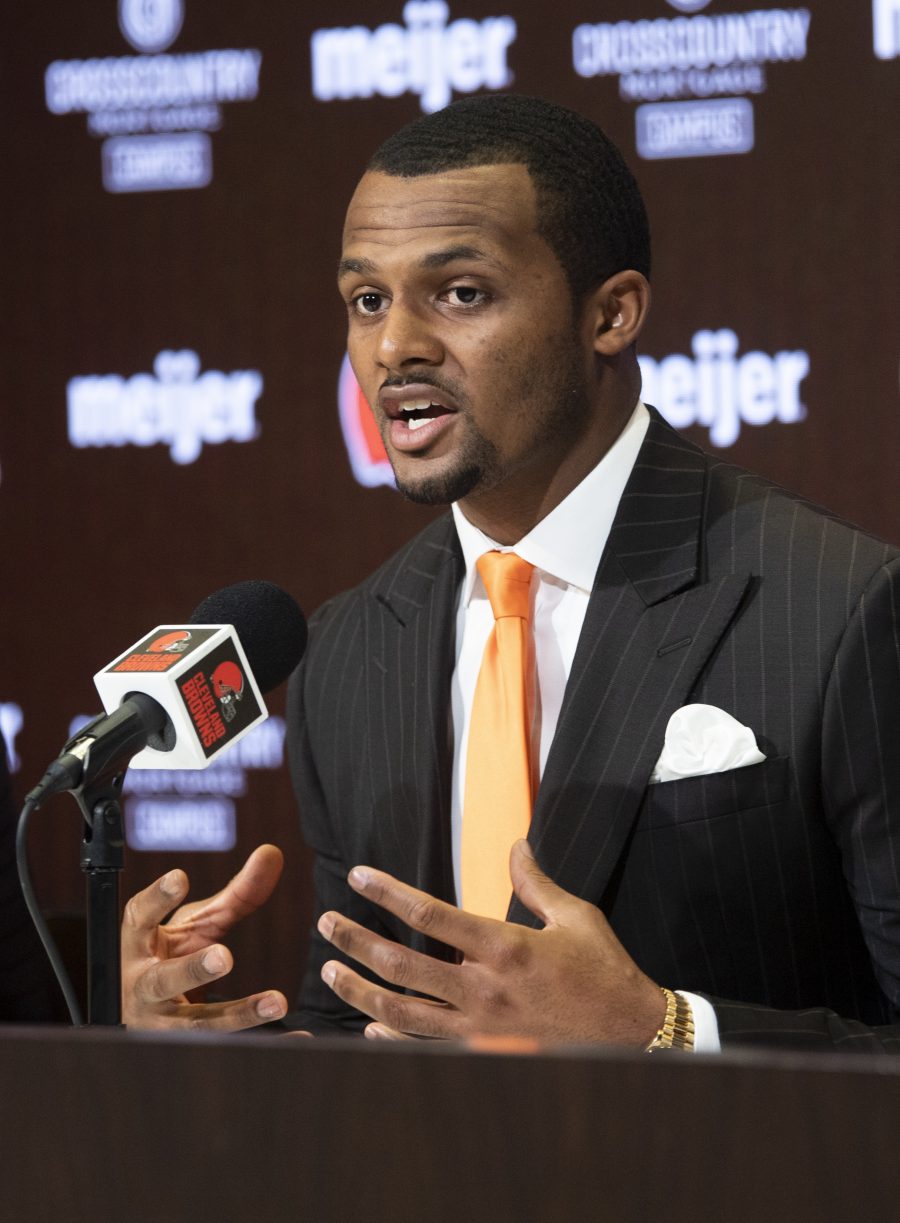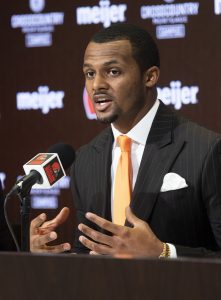 There is still one victim of Watson's actions who, unlike the NFL, refuses to settle with the new Browns' quarterback. Lauren Baxley is the only one out of 24 plaintiffs who refuses to settle with Watson. In a statement article released by TheDailyBeast.com, Baxley delineated what keeps her from signing the dotted line.
"I have rejected all settlement offers, in part because they have not included any sincere acknowledgment of remorse and wrongdoings," Baxley explained. "Watson still refuses to admit that he harassed and committed indecent assault against me. Any settlement offer he has made has been a dismissal of his evil actions."
This is not an uncommon sentiment. An NFL senior advisor offered similar remarks in an article by Mary Kay Cabot of cleveland.com. Rita Smith, a former 23-year executive director of the National Coalition Against Domestic Violence who now advises the NFL on matters of domestic violence and sexual assault, was disturbed by the heel-turn Watson made last month. Watson appeared to offer an apology to his accusers before the team's preseason game on August 12, but, in a press conference about the settlement six days later, continued to remark on his own innocence in the matter, effectively wiping out any good will from what seemed to be an apology less than a week before. Smith told cleveland.com that she feels "like he's playing us."
Once again, this is not an uncommon sentiment. Reportedly, a high-ranking owner has become increasingly provoked by Watson's lack of contrition, according to Ben Volin of the Boston Globe. Volin reports that one of the terms of the settlement was that Watson would "publicly show remorse" while Watson continues to "stand on [his] innocence." Like Smith above, this owner also claims to "feel played by Watson." The owner asserts that, should Watson continue not to show remorse, they may push for Goodell not to reinstate Watson at the conclusion of his 11-game ban.
The sentiment to push for a full-season ban is one not all owners share, though, according to Peter King of NBC Sports. According to King, some owners didn't want Watson suspended for the full year. Instead, they preferred a suspension shorter than 17 games so that the Browns might be penalized for the fully-guaranteed structure of Watson's contract. If Watson were to be suspended for all of the 2022 season, his contract would rollover one year, through the 2027 season. If Watson becomes eligible for some of the season, though, the Browns will owe him $40MM despite him only appearing in what is currently six games, and his contract will expire on time after the 2026 season.
All of this is yet to be seen. He may in the future show remorse, allowing him to settle with Baxley, the last remaining plaintiff, and endearing him to the league's advisor on domestic violence and sexual assault. He may continue to stand on his innocence and provoke the NFL to extend his ban for not upholding the terms of the settlement.
For now, though, it appears that Watson has begun his league-mandated counseling, according to a more recent King article from NBC Sports. The hope seems to be that, through counseling, Watson will be able to understand "why he sought treatment from 66 massage therapists in 18 months;" that there's a very real possibility that he did something wrong. While it may take years to reach any closure on the matter, Watson fulfilling the counseling mandate is as productive an action as we can hope to expect at this time.