Aaron Rodgers' Green Bay departure would have been far messier had it occurred in 2021, when he requested to be moved. But the divorce, coming after a prolonged trade negotiation, has still produced a stream of headlines. The new Jets quarterback attempted to set the record straight regarding a few key 2020s Packers plotlines.
Shortly after the Packers traded up for Jordan Love in 2020, Rodgers said he no longer knew finishing his career in Green Bay was realistic. Before the 2021 trade request, Rodgers earned his third MVP honor despite the Packers using their first-round pick on a backup quarterback. While the Love choice did not directly impede Green Bay in 2020, the team suffered another narrow NFC championship defeat — at home against Tampa Bay — as its first-round pick did not contribute. That loss began an annual run of Rodgers-driven offseason uncertainty in Green Bay.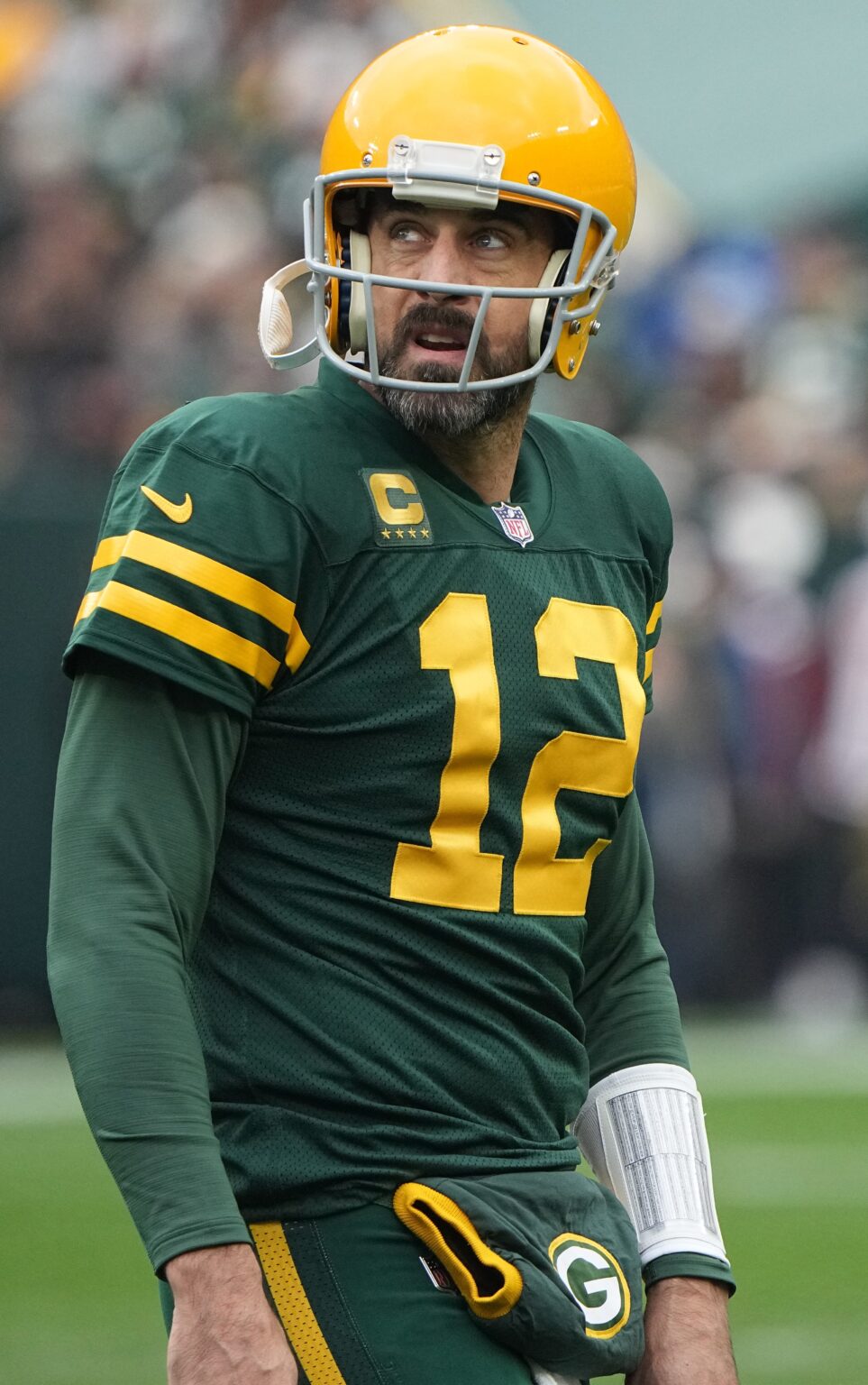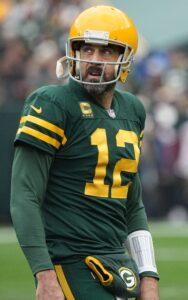 "Did I wanna, years down the line, go, 'Well, what if we had just taken somebody who could impact our team because we had just gone to the NFC championship?' Yeah, of course," Rodgers said (via The Athletic's Matt Schneidman; subscription required) of the Packers' decision to draft Love. "I don't think any other competitor would say anything different.
"… We didn't win the Super Bowl. [The Packers] had their guy in waiting. I knew that [the team going with Love] was always a possibility, that they would wanna go, 'You know what? We tried hard. We tried to win a championship. We had a good team, but now it might be time to go with Jordan, move some contract stuff around and do that.'"
The organization made that decision two years after Rodgers requested a trade. The Packers could have obtained more for Rodgers in 2021, given his age and MVP form, but they rebuffed trade overtures during that offseason. Rodgers' agent is believed to have made a blunt request to Packers president Mark Murphy at that time: trade Rodgers or fire GM Brian Gutekunst. The Rodgers-Gutekunst feud simmered throughout the '21 offseason, and this ultimatum surfaced that summer. Wednesday's report lends more support to the Rodgers-or-Gutekunst rumors. The 18-year veteran told Schneidman communication between he and Green Bay management improved once he returned to the team, but it still pales in comparison to the talks he has held with Jets management in the weeks since he arrived.
Although Rodgers re-signed with the Packers — on a three-year, $150.8MM deal the Jets are now in the process of restructuring — in March 2022, team brass has revealed dissatisfaction with the future Hall of Famer's commitment level last year. The Packers viewed Rodgers skipping OTAs last year as detrimental to Christian Watson and Romeo Doubs' rookie-year development, Albert Breer of SI.com notes, and Schneidman adds the team was dissatisfied with Rodgers' day-to-day commitment throughout last season. The four-time MVP, who has been at Jets OTAs this offseason, disputed the notion his 2022 absence hindered the Packers.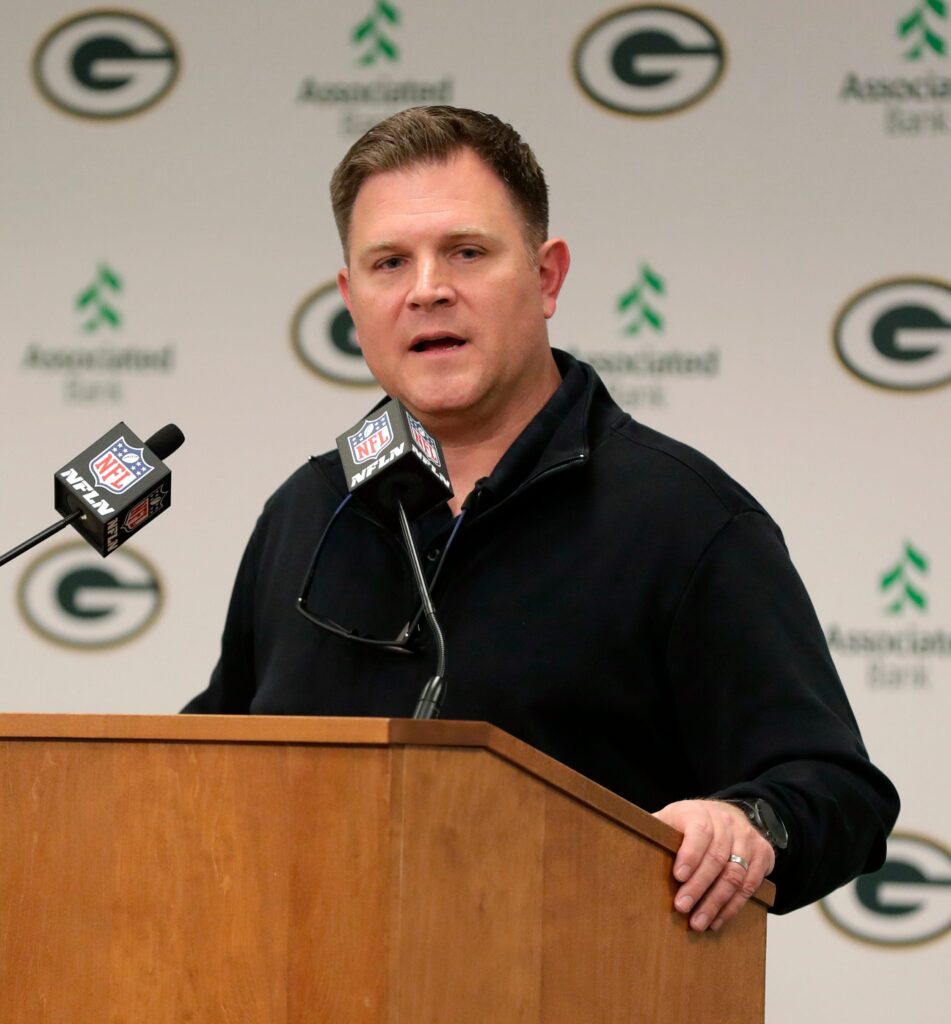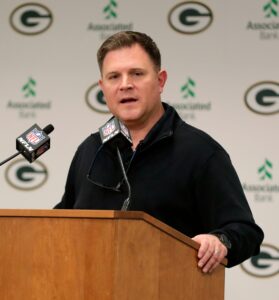 "When I'm in, I'm all in, and you wanna ride with offseason workouts?" Rodgers said. "I won MVP without doing offseason workouts. Like, was my commitment any less then? I'd say not at all. The way that I come back to work, not just physically in good shape but mentally refreshed, is the best thing for me to have the season I wanted to have during those in Green Bay. I think that's just a cop-out written to try and find something to disparage me about that, honestly, when you know what offseason workouts are really about, it's completely ridiculous."
The key difference between Rodgers' 2021 OTAs absence and his 2022 no-show: receiving talent. Green Bay dealt Davante Adams to Las Vegas and let Marquez Valdes-Scantling leave for Kansas City in free agency last March. Adams has said the Packers' final offer surpassed the Raiders' deal (five years, $140MM) and that he wanted to leave Green Bay. But the sides also went through failed negotiations during the 2021 offseason. Adams sought to be the NFL's highest-paid wide receiver during the summer '21 talks; Rodgers said the Packers' initial offer was nowhere close, indicating it checked in below $20MM per year.
Adams broke off talks with the Packers ahead of last season and played out the $14.5MM-per-year extension he had signed in 2017. Although the Packers upped their offer before franchise-tagging him in 2022, Rodgers wonders if the team's early hesitancy affected the All-Pro wideout's desire to stay.
"They offered him less money than Christian Kirk and [Adams] is going, 'Are you serious right now? I'm the best receiver in the league, and you're gonna offer me less than Christian Kirk?'" Rodgers said of the Pack's offer compared to Kirk's $18MM-AAV Jaguars deal. "With all due respect, he's not on Davante's level.
"I'm sure that the team will say that's just the business of negotiation — it's like, yeah, but you're also sending a message to that guy, and a lot of times it can stick with guys and make them a little sour on things. … That goes back to the first offer that they made, and I don't think [the Packers] had the foresight — obviously didn't have the foresight."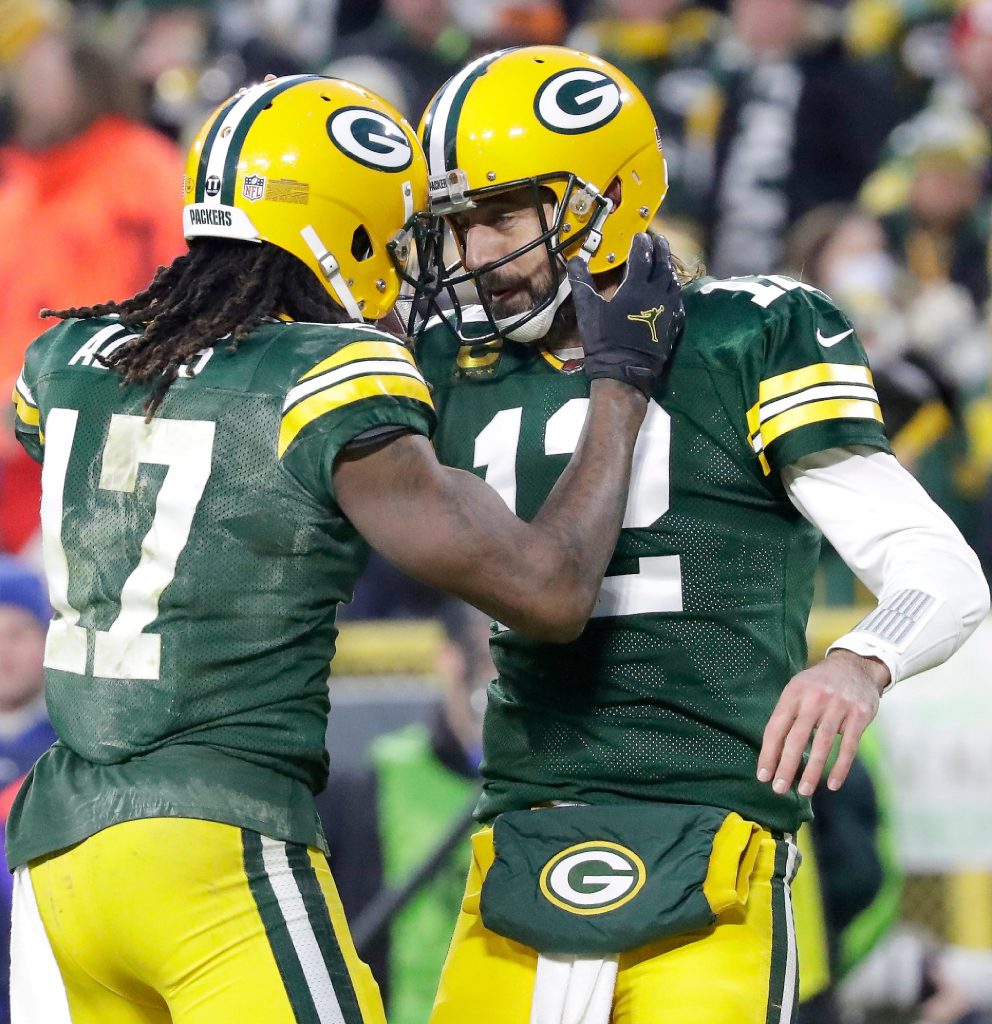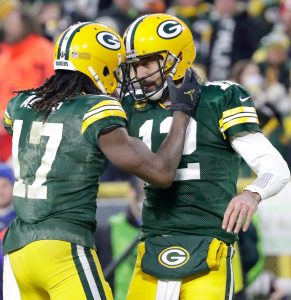 Rodgers' numbers suffered without Adams and Valdes-Scantling, with Doubs and Watson — the latter's late-season surge notwithstanding — not measuring up to the veterans' contributions. Gutekunst deferred to Rodgers' MVP awards when asked in January if the veteran starter or Love gave the Packers a better chance to win. Three-plus months later, Rodgers became a Jet. Gutekunst did not believe he could sit Love for a fourth season, per ESPN.com's Rob Demovsky and Rich Cimini; the sixth-year GM had said many times this offseason the fourth-year backup was ready to play.
Gutekunst and Rodgers did not meet this offseason; scheduling conflicts have been cited. The Packers have also accused Rodgers of rebuffing efforts to meet, per ESPN.com. Rodgers said he reached out to Packers management regarding a meeting with the front office and Matt LaFleur before he trekked to the darkness retreat, but after he referenced the Pack's lack of communication, a desire to play for the Jets — rather than retire — emerged post-darkness. As Brett Favre did 15 years ago, Rodgers will now attempt to prove the Packers wrong.
"Did Brian text me more than I texted him? Yeah, but did I ghost him? No," Rodgers said, via Schneidman. "I texted him back. There was back-and-forths that we had and so this is the story you wanna go with? You're gonna stand on this hill of austerity and say that arguably in the conversation of the best player in your franchise history, you're gonna say I couldn't get a hold of him and that's why we had to move on?
"Like, come on, man. Just tell the truth; you wanted to move on. You didn't like the fact that we didn't communicate all the time. Like, listen, I talk to the people that I like."