Well the biggest NFL story of the day no longer has anything to do with the draft. Packers quarterback Aaron Rodgers is "so disgruntled," that he has told some members of the organization "that he does not want to return to the team," sources told Adam Schefter of ESPN.com.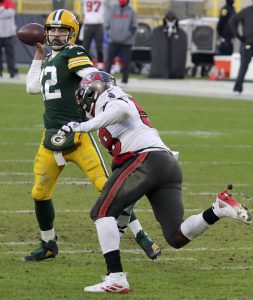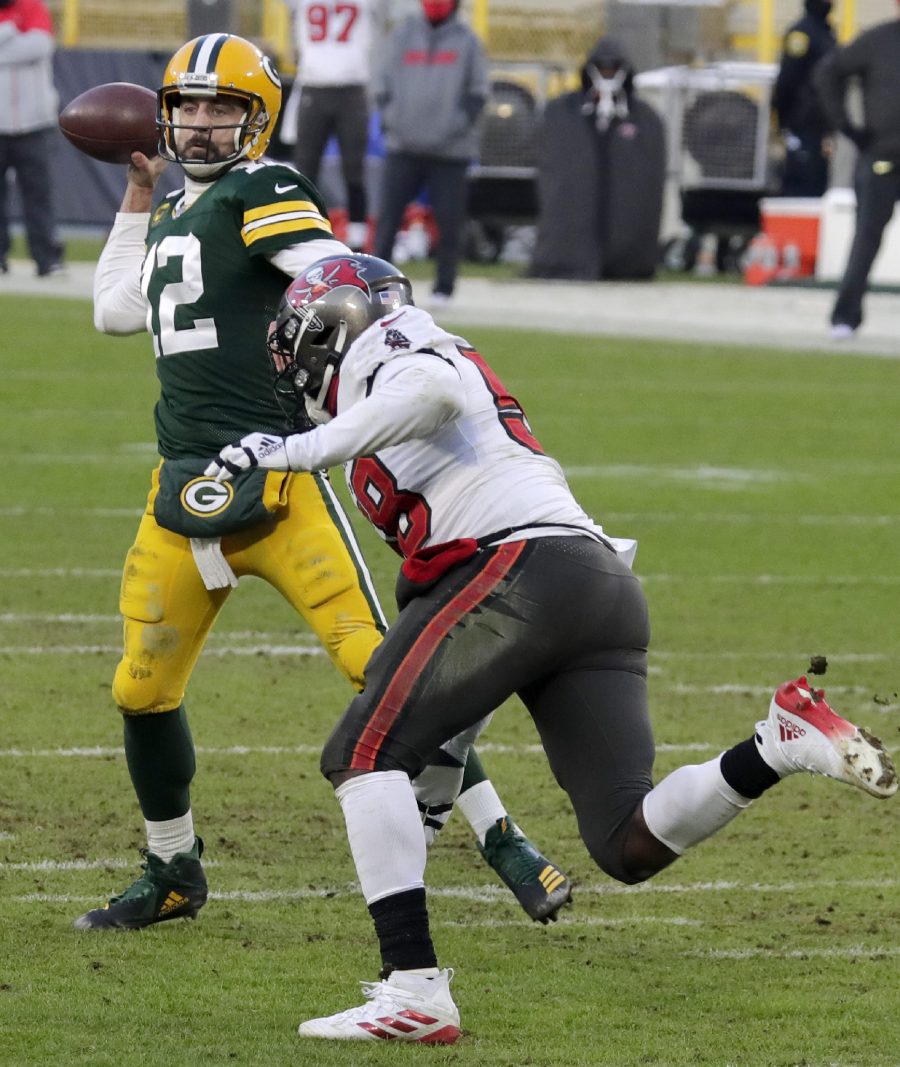 The absolutely massive report comes just about an hour after word leaked that the 49ers had recently inquired about trading for Rodgers. That same report regarding the 49ers said there was a "zero percent chance" the Packers would be trading him, but it sounds like Rodgers might now be planning on forcing their hand.
All that being said, it doesn't mean Rodgers is about to get dealt. In fact, the Packers and Rodgers have been "negotiating a long-term contract offer," Ian Rapoport of NFL Network tweets. Rapsheet writes "they've been working on it for weeks," and that Rodgers "has been unhappy at times during those moments." He confirms that he's "not happy now," but his tone makes the situation sound more salvageable.
In a follow-up tweet, Rapoport reports that Rodgers had his agent Dave Dunn fly to Green Bay "for several days of meetings to work through the situation." Rodgers refused a restructure, and said he wanted an extension. Teams then called about trades sensing he was unhappy, and Green Bay rebuffed those inquiries. They then went back and offered an extension, but haven't been able to reach a deal.
Finally, Rapoport tweets that the Packers "remain committed" to Rodgers. "It's all about getting an extension done… and if that happens, this should take care of the matter," he writes. That sounds like it's Green Bay's perspective, while Schefter's report makes it seem like Rodgers doesn't necessarily feel the same way anymore. The matter is more about the 16-year veteran's desire to leave Green Bay than it is about his contract, Fox Sports' Jay Glazer tweets.
Schefter writes that the team is "concerned" about Rodgers' feelings, and that team president Mark Murphy, general manager Brian Gutekunst and head coach Matt LaFleur have each flown "out on separate trips to meet with Rodgers at various points this offseason."
Apparently those trips didn't go all that well. Sources also told Schefter that the Packers have offered the reigning MVP an extension, which he obviously hasn't accepted yet. That would of course be what Rapoport was referring to in his tweet. Meanwhile, Field Yates of ESPN.com tweets the details on his current contract. If he was traded before June 1st, the Packers would incur over $31.5 in dead cap charges.
As such, don't expect anything imminently. If it were done after June 1st, it would be a more modest $14.3MM in 2021, with more dead money in 2022 still. While it might sound unthinkable for things to have become so toxic with a player coming off an MVP season and back to back runs to the NFC Championship Game, the Packers did a lot to bring this on themselves.
They shocked everybody, including Rodgers, by drafting Jordan Love in the first-round last April. Schefter confirms that Rodgers not being informed in advance about the Love pick is one of the reasons he's grown frustrated with the team. Although he responded with one of the best seasons of his career in 2020 it's been clear something has been brewing beneath the surface, with his recent string of cryptic comments raising plenty of eyebrows.
Nobody knows what will happen next, and it's far from a foregone conclusion that Rodgers won't be with the Packers in 2021. He's under contract through 2023 so Green Bay still has plenty of leverage, and it sounds like their top decision makers are making a real effort to patch things over.
However, it's no longer deniable that there's major trouble here. There was a report all the way back in January that many around the league believed Rodgers wanted out. Packers brass have consistently dismissed such speculation, but those denials are no longer realistic in the wake of Schefter's report.
It's been a wild day, and the draft hasn't even started yet. Buckle up…
Photo courtesy of USA Today Sports Images.
Follow @PFRumors