The main takeaway from the Jets' acquisition of Aaron Rodgers was, understandably, the draft capital they paid the Packers, and the impact he will have on New York's Super Bowl aspirations. Another factor of interest, though, is Rodgers' contract.
As of now, the Packers are set to incur a dead cap charge of just over $40MM, a far larger figure than the roughly $15MM he is scheduled to count against the Jets' cap in 2023. A re-worked contract is the holdup to this blockbuster trade becoming official, and will no doubt have an effect on the way it is ultimately viewed. As Jets owner Woody Johnson recently stated, though, the price New York paid caused "zero" hesitation to sign off on the move.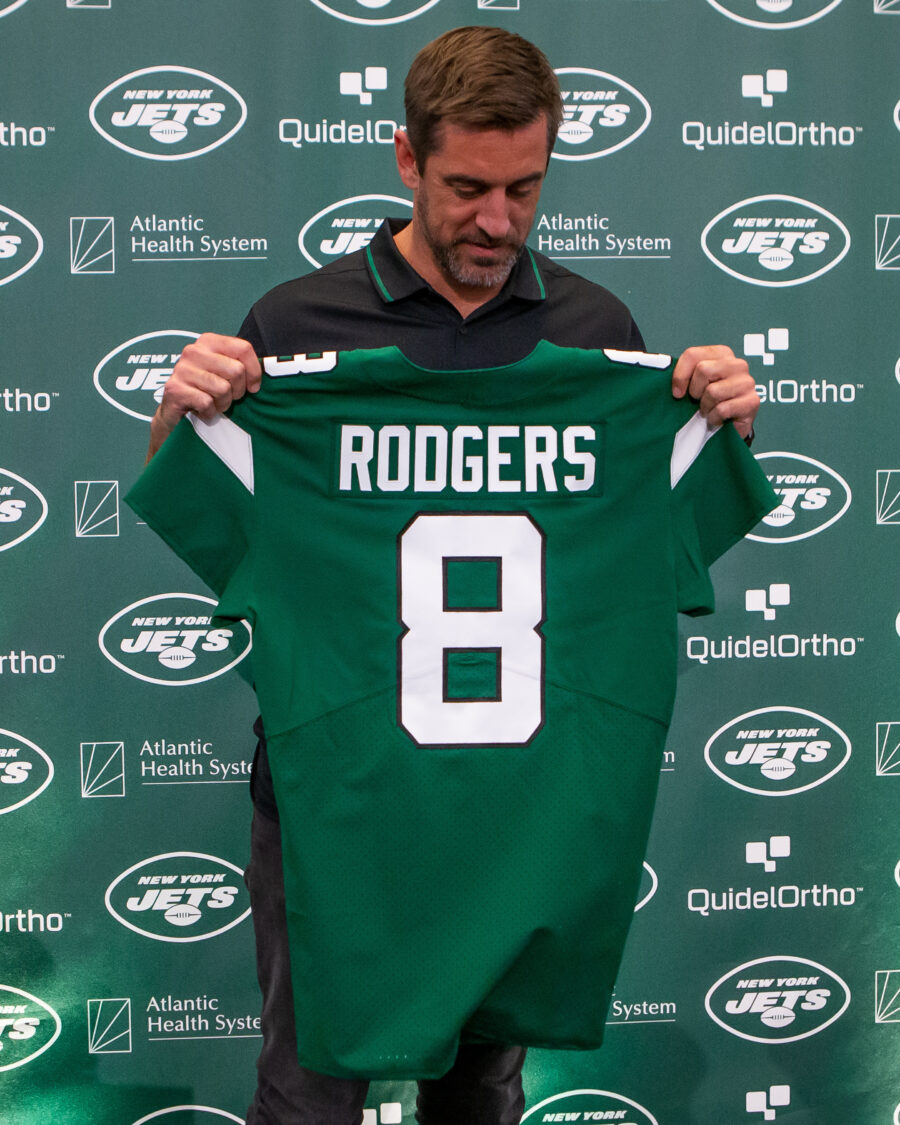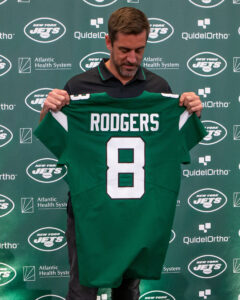 ESPN's Rich Cimini confirms that Rodgers' agent, David Dunn, is still in the process of negotiating a new deal with the Jets. Doing so could provide much-needed clarity on how long the 39-year-old plans to play in the Big Apple, since he did not confirm his intention to continue his career beyond 2023.
On that point, Mike Florio of Pro Football Talk reports that the end result of negotiations could be a two-year Jets pact allowing Rodgers to receive the full compensation he is owed in 2023 and '24. That figure sits at $108MM, as a result of the new deal he agreed to with the Packers last offseason; much of it is made up of the option bonus he was initially due to earn this season ($58.3MM). Florio adds that the bonus is now expected to be paid out next year.
Of course, committing to Rodgers over the next two campaigns will be a worthwhile investment on the Jets' part if he can return to his pre-2022 form. New York has taken a number of steps aimed at making sure that takes place, including the addition of players on his reported 'wish list.' Before that point, though, the team had already hired ex-Packers offensive coordinator Nathaniel Hackett to guide their offense.
Hackett (who flamed out as the Broncos' head coach in 2022 after struggling mightily to orchestrate a serviceable offense) has a long-standing relationship with Rodgers, something which should help the pair in their attempt to duplicate their success of years past. The latter, to no surprise, named the veteran coach as a factor in his decision to head to New York.
"A big reason I'm here, I gotta mention, is Nathaniel Hackett, who is here," Rodgers said, via NBC Sports' Ryan Taylor. "Hack and I became really close friends for three years in Green Bay. I love him like a brother. And I believe in him. And I'm really happy to be back working with him."
Assuming a new contract is ironed out in the near future, Rodgers will be cleared to join his new team and officially begin the second chapter of his NFL career. The particulars, from a financial standpoint, could go a long way in determining the Jets' ability to make any further moves in the post-draft portion of the offseason.
Follow @PFRumors