A big day of Packers developments continues. The team still has not heard from Aaron Rodgers on his 2022 preference, though GM Brian Gutekunst set the stage for an interesting situation by indicating he did not necessarily agree to trade Rodgers if the MVP requested it.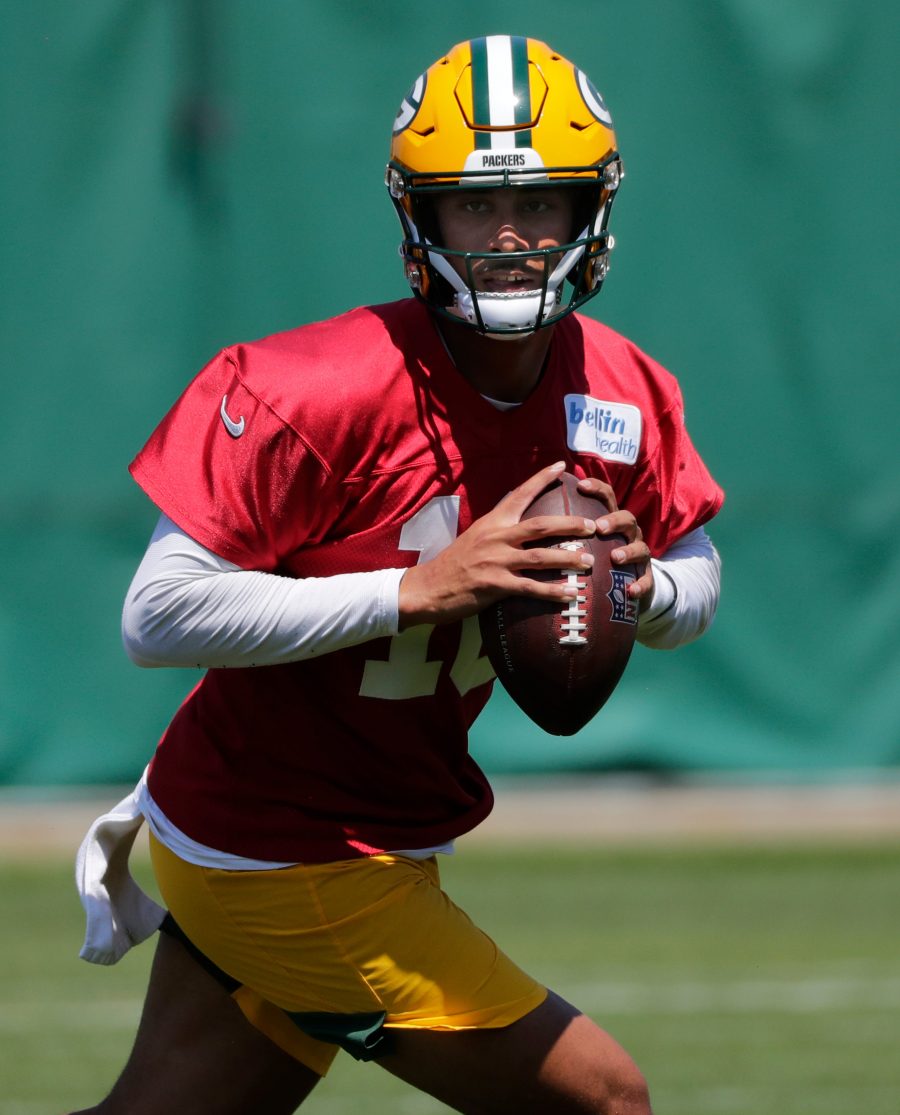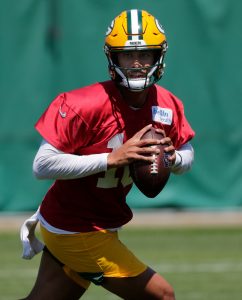 All this leaves Jordan Love staring at two disparate paths. The 2020 first-round pick could enter the season as Green Bay's starter, or he could become an afterthought if Rodgers signs another Packers extension. In the event Rodgers returns, Gutekunst plans to hang onto Love. The fifth-year GM said Wednesday it is "very doubtful" he would take trade calls on his current backup, via The Athletic's Matt Schneidman (on Twitter).
"I think obviously during an NFL season, it's tough as a backup quarterback, with the way we do things nowadays, to develop," Gutekunst said, via Schneidman (subscription required). "But at the same time, I thought he made some really good strides. I'm really excited to see where he goes from here."
It obviously makes sense for the Packers to sit tight at present, given Rodgers' murky status. And Love's value has taken a bit of a hit since the Packers traded up to draft him two years ago. Although Love received the first-team reps during the Packers' offseason program, he did not play well in his surprise start against the Chiefs. That said, this quarterback draft is not viewed especially high regard, and the QB trade market may not be robust — depending on how certain teams act in the coming weeks. Love could be intriguing to a team that does not land one of the top options coming out of free agency.
A third option exists of Rodgers coming back for one more year and walking in free agency in 2023. That certainly would make additional Love development valuable. However, if Rodgers signs an extension, which the Packers are prepared to authorize, it would make sense for the team to listen on Love.
Green Bay is in uncharted territory regarding a first-round quarterback. Since the 2011 CBA introduced the revamped rookie wage scale, no team has kept a first-round QB as its primary backup for two full seasons. Of course, the Packers stood as an outlier during the 2000s as well by sitting Rodgers for three years behind Brett Favre. A Rodgers extension, however, opens the door to Love sitting throughout his rookie deal. There is no modern comp for that. The team's fifth-year option call on Love is due in May 2023.