OCTOBER 27: As expected, the Titans ruled out Tannehill for Week 8. After not missing a start during his first three seasons with Tennessee, the former injury-prone Miami starter has seen ankle trouble sideline him again. This will be Tannehill's sixth ankle-driven absence in the past two seasons.
OCTOBER 25: Exiting their bye at 2-4, the Titans made a notable trade Monday in sending All-Pro safety Kevin Byard to the Eagles. On the heels of that decision, Tennessee is expected to roll with an unorthodox plan at quarterback in Week 8.
Mike Vrabel said both Malik Willis and Will Levis are likely to play against the Falcons, but NFL.com's Ian Rapoport adds the rookie is expected to make the start in the event Ryan Tannehill cannot go. Dealing with an ankle injury, Tannehill is unlikely to play against Atlanta. The Titans may go as far to alternate Levis and Willis by series, Vrabel added (via ESPN.com's Turron Davenport), though the sixth-year Tennessee HC did not confirm Tannehill would miss the game.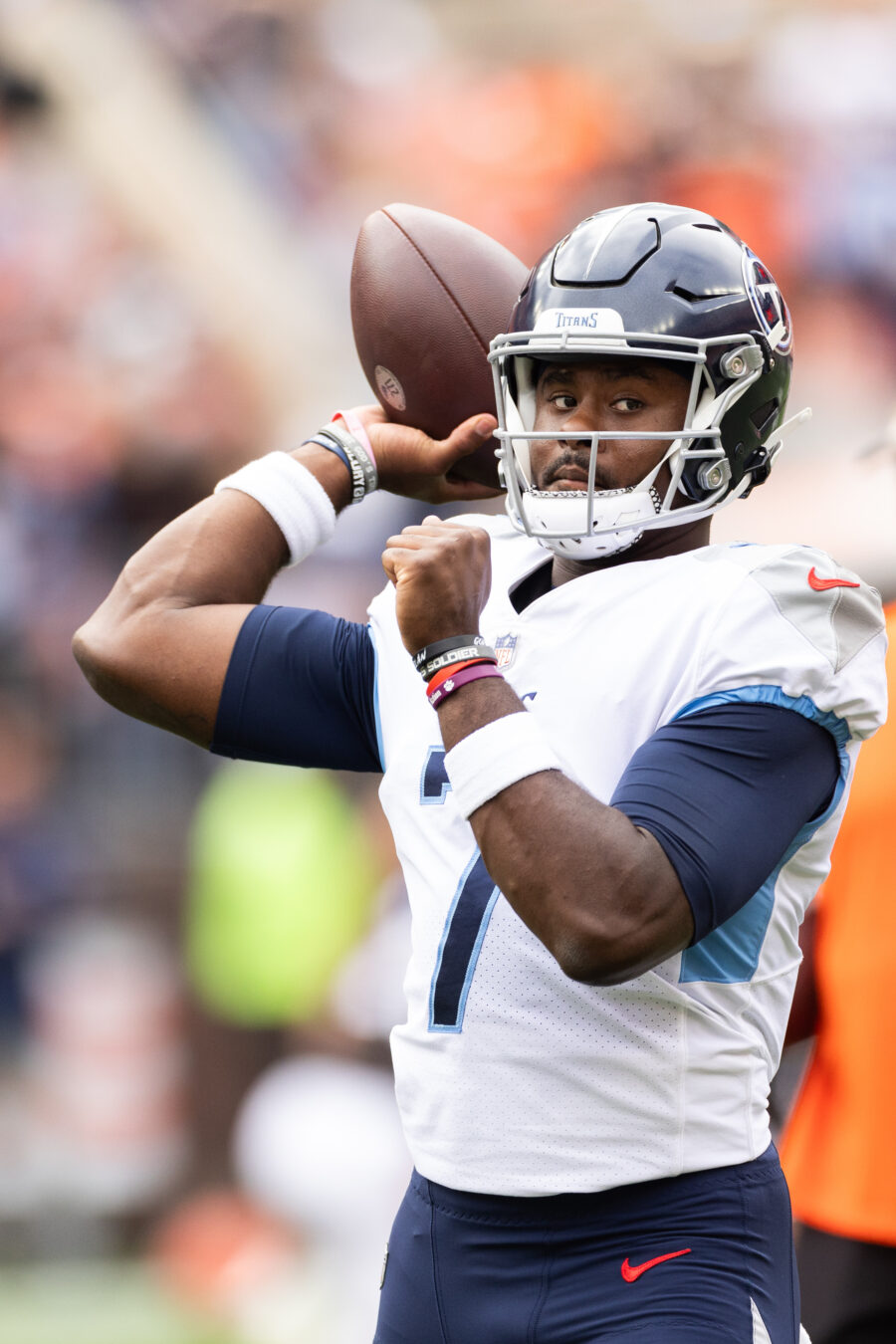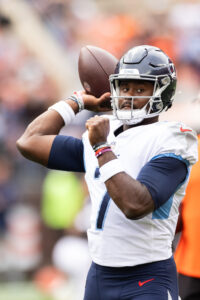 When Tannehill went down during the Titans' loss to the Ravens in London, Willis received the first call. The 2022 third-round pick worked as Tannehill's backup for much of last season, though he experienced initial struggles acclimating to the NFL. Willis still beat out Levis for Tennessee's QB2 job coming into this season, but the Titans will take a longer look at the second-round rookie. The No. 33 overall pick is on track to see more time than Willis, per Rapoport.
The Titans are in the unusual position of attempting to develop two quarterbacks behind Tannehill. While Willis qualifies as a developmental option, he did not threaten Tannehill's job security last season. Willis' first-year woes (50.8% completion rate, 4.5 yards per attempt) led the Titans to sign Josh Dobbs off the Lions' practice squad late last year and use the latter as their starter in Weeks 17 and 18. Willis also arrived under since-fired GM Jon Robinson, whereas new GM Ran Carthon selected Levis in April.
Closely linked to a quarterback trade-up in Round 1, the Titans engaged in talks with the Cardinals about moving up to No. 3. C.J. Stroud was believed to be the team's target, but when the Texans chose Stroud at No. 2 overall, the Titans are believed to have backed out of trade talks and regrouped. Tennessee chose guard Peter Skoronski at No. 11 but made its QB strike early the following night, reengaging with the Cards by moving up eight spots for Levis, who was heavily rumored to be a first-round pick.
Mentioned as a Colts target at No. 4 overall, Levis indeed had fans in Indianapolis' building. But the Colts look to have run a bit of a smokescreen aimed at drafting Anthony Richardson. A two-year starter at Kentucky, Levis tumbled out of Round 1 and hit the developmental track as the other top QBs in this class received calls to start in Week 1.
The Titans entered their bye week bracing for another Tannehill absence. The 12th-year quarterback missed two sections of last season because of ankle trouble, the first of which coming around midseason and leading Willis into the lineup. Vrabel likened Tannehill's current injury to the one he sustained midway through last year, as opposed to the malady that required a season-ending surgery last December. Tannehill, 35, is in the final season of a four-year Titans contract. Levis seeing extended time this season makes sense, and signs of a long Levis look open the door to more seller's trades from a Titans team that made several cost-cutting moves this offseason.