Year in, year out Cowboys guard Zack Martin is a top-ten offensive guard in the league. According to Pro Football Focus (subscription required), up until last year, Martin was a perennial top-five guard in the NFL, more often than not ending up in the top two. Years ago, when he signed an extension with the team, he got paid like the top guard he was. But years later, after multiple reworked deals and the rising contracts of younger guards, Martin has been unhappy with his compensation, leading to the holdout he is currently staging.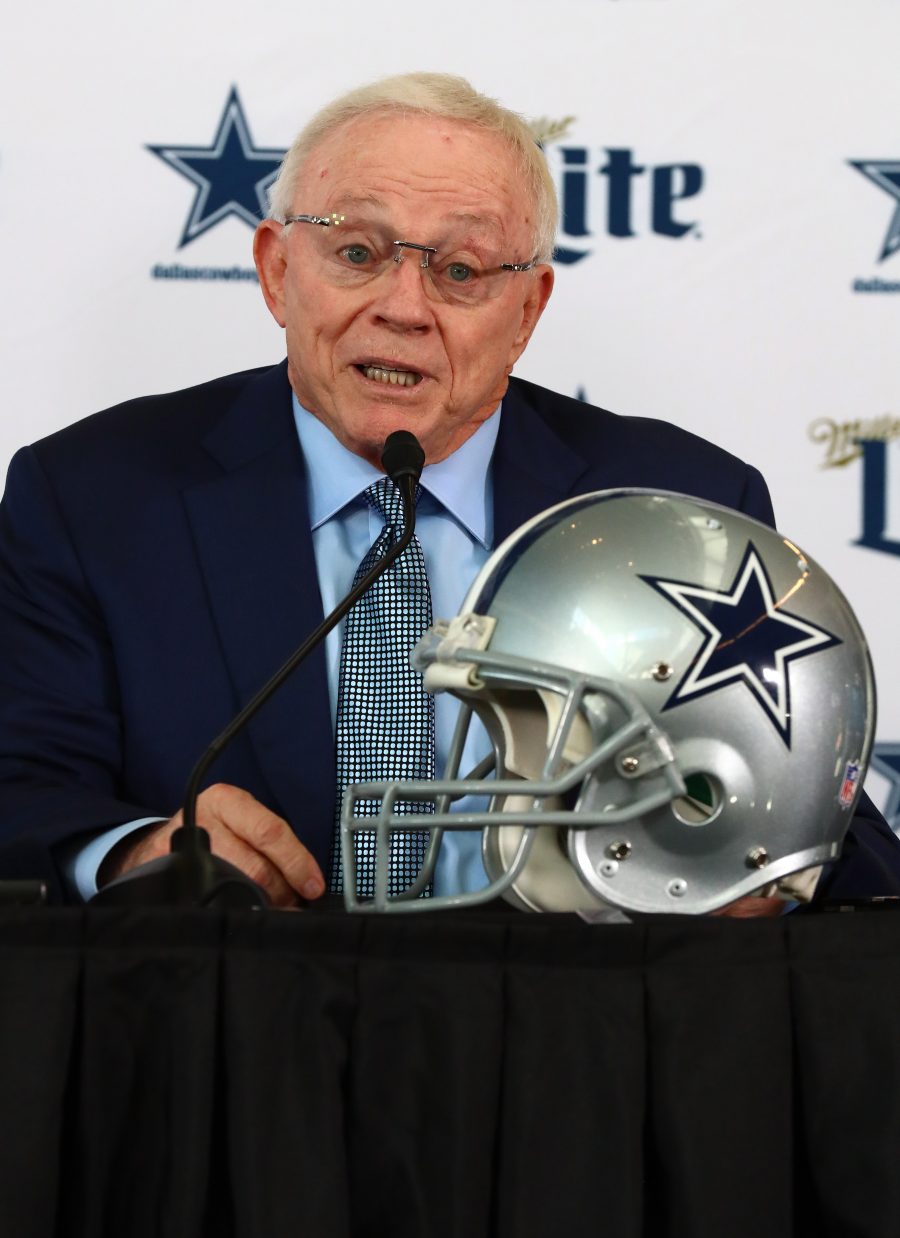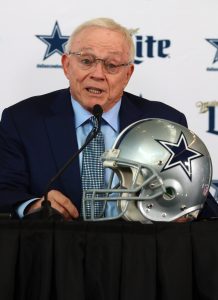 Despite Martin's persistence in holding out, Cowboys owner/president/general manager Jerry Jones doesn't seem interested at all in adjusting Martin's deal in a way that rewards him for performing at the top of his position. He dropped two sounds bites today, according to Jon Machota of The Athletic, explaining why he doesn't plan on taking any action. The first put the blame on star defender Micah Parsons. Jones claimed that the team will "need the money to pay" other players like Parsons in the future. The second sound bite claimed he already got his reward five years ago.
"Nothing," Jones said in response to what needed to happen in order to resolve the situation. "He'll come to camp when he comes to camp. There's no resolution. There are a lot of consequences if he doesn't." The consequences that Jones is referring to are the daily $50K fines that Martin incurs with each missed day at training camp. So far, Martin has racked up $250K of fines.
"He's been at the top of the money all the way through," Jones claimed, "drafted high and got a lot of money, got a lot of money over the years. It's just hard to get it all. The bottom line is: nothing needs to happen."
Currently, Martin's contract gives him the eighth-highest annual average value (AAV) at his position. Yes, he makes a lot of money as the eight-highest paid offensive guard in the NFL, but after delivering as a top player at the position for so long, one could argue he's severely underpaid. Martin is only set to make $13.5MM this year as two other guards in the league have contracts with AAVs of over $20MM.
Jones claims he's worried that caving in to Martin's demands will put him in a situation in which he can't pay anyone else, according to Michael Gehlken of The Dallas Morning News. "You make an adjustment like that, all of the sudden, you don't have the money to go pay the guys that are in their first contract that you need to pay." It's unclear whether Jones has learned from the mistakes made in the Ezekiel Elliott contract, or if he has just ironically forgotten his own past actions, but these comments are antithetical to his own previous transactions.
This is one of two recent outbursts we've seen from team owners of players who are upset with their contract situations. In both instances, the owners seem to think they're in the right, falling back on bargaining agreements and "how things are done." In the process, they seem to be alienating the best players on their rosters. Jones very well may end up saving money by not adjusting Martin's deal, but he may end up losing one of the best guards in the NFL in the process.