Kyler Murray's long-awaited return will commence in Week 10. The Cardinals used up Murray's three-week return-to-practice window, giving the former Pro Bowler effectively a midseason training camp to work in Drew Petzing's system. That run-up may be important to how the organization proceeds at quarterback in 2024.
Moving parts exist here, given the Cardinals' 2024 draft placement at this season's midpoint. But the Cardinals want to see how Murray functions in their new play-caller's system before making a determination about the longer-term future, ESPN.com's Dan Graziano notes.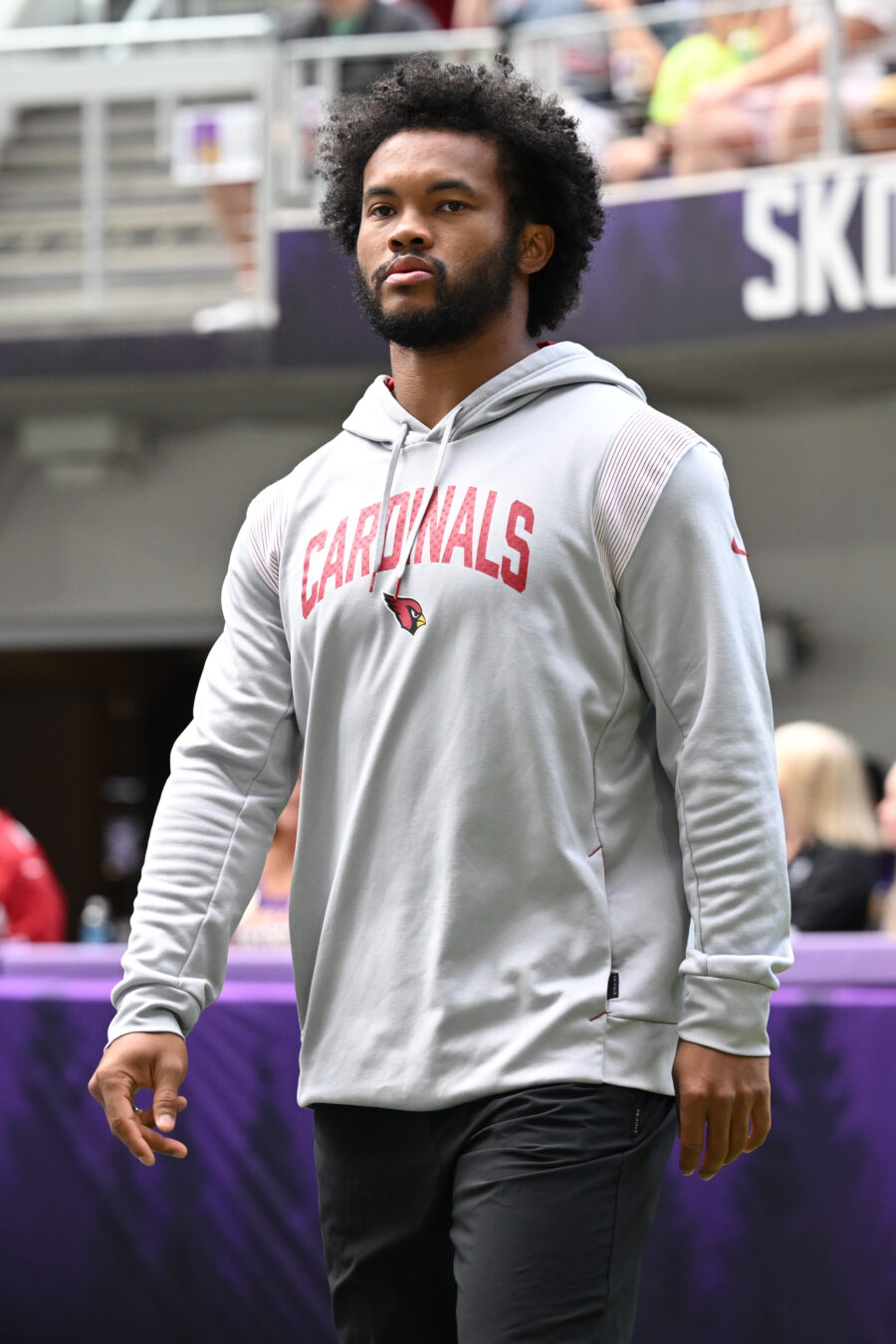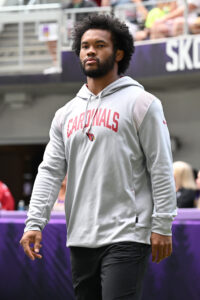 The Cards are 1-8, but Petzing was able to coax some productive performances from Josh Dobbs, who had arrived just before the season via the Browns trade. Arizona ranks 27th in offensive DVOA, with Clayton Tune's disastrous outing in Cleveland making a notable impact on the team's overall numbers. Exiting their 58-yard offensive showing against the Browns, the Cards rank 31st in passing. Petzing's system — which came from Kevin Stefanski's Browns attack — is seen by some around the league as one that could boost Murray's stock, The Athletic's Jeff Howe adds (subscription required). That said, the dual-threat QB the Browns added — Deshaun Watson — has not exactly taken to it during his early run in Ohio.
Murray, 26, has received an extensive buildup period upon returning from his ACL tear. He is nearly 11 months removed from it. Theories about the Cardinals keeping Murray inactive as they determine their future, which could include Drake Maye or Caleb Williams, ended up unfounded. But Murray's showing stands to impact how the team proceeds next year, regardless of Jonathan Gannon's interest in keeping Murray as long as he is the HC.
The Cardinals could be in position to either draft one of the top two QBs or follow in the Bears' footsteps and auction the pick to accelerate a rebuild that would, in the latter scenario, include Murray as the centerpiece. The Texans have improved to the point it looks unlikely they will land a top-five draft slot for a fourth straight year; Houston traded its 2024 first-rounder to Arizona to move up for Will Anderson in April. It would stand to reason Murray being active will hurt the Cardinals' chances of securing a top-two pick in the '24 draft, but the Cardinals' power structure wants to see the former No. 1 overall pick in this new system to collect more information.
Murray could conceivably restore some of his trade value by staying healthy upon return. But Howe adds that his contract — five years, $230.5MM ($103.3MM fully guaranteed) — is not seen as tradeable. It would cost the Cardinals a record-setting (for now, as Russell Wilson's contract remains on the Broncos' cap sheet) $46MM in dead money if he were traded before June 1. The Cards would owe Murray an $11.9MM guarantee on March 17 — Day 5 of the 2023 league year — if he is still on the roster; that money covers part of his 2025 salary. The year-out guarantee would stand to drive an early trade, but it would be punitive for the Cardinals. And a shortage of teams, Murray's flashes in the past notwithstanding, would be in line to take on that contract.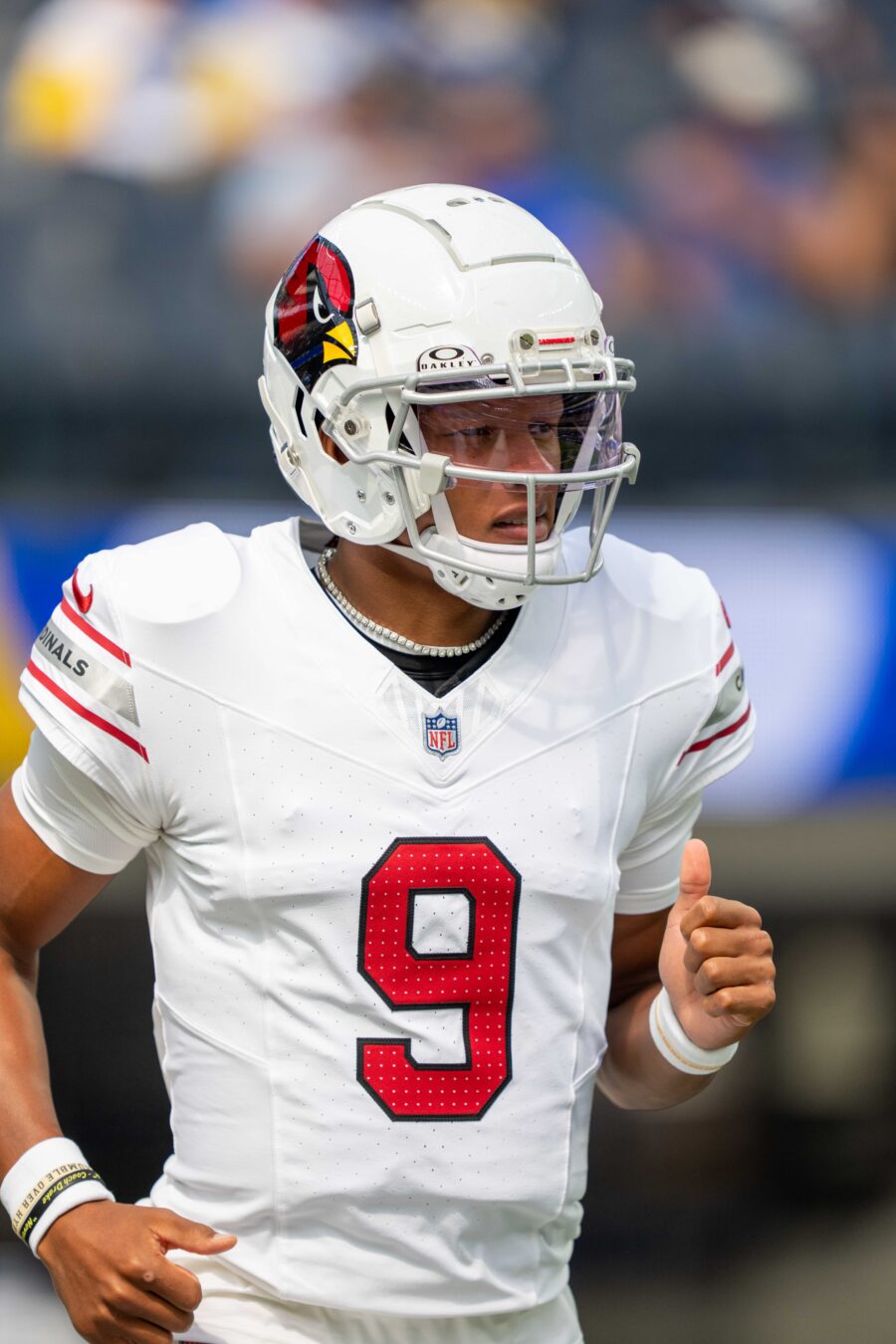 Arizona paying part of Murray's deal could facilitate a better return, but an executive told Howe a Murray release could also be in play — in the event the Cardinals commit to drafting another QB — due to a lack of trade interest. Even in a post-June 1 scenario, the Cardinals would be hit with a $48.3MM dead-money bill in 2024 by cutting the QB they extended in July 2022. A QB-needy team not in position to nab Williams or Maye may also be interested in Murray, though the return would not approach what the Texans received for Watson last year.
The fork-in-the-road moment the Cardinals may soon face will be a storyline to monitor as Murray resumes play. They already dealt Dobbs to clear out a spot, doing so after Gannon had told the media the journeyman would start against the Browns in Week 9. Dobbs took it a step further this week, indicating Gannon informed him he would not be traded.
"Went to sleep, woke up Tuesday morning with a text from my agent saying, 'Hey, you could be traded today because it's the trade deadline," Dobbs said on his Torchbearers podcast (via Yardbarker). "When I had the meeting with [Gannon] in Arizona, he looked at me in the face and he said, 'You're not being traded. You're not being released. You're going to be here in Arizona."
After Gannon confirmed the Cardinals' course change on Oct. 30, the team pulled the trigger on the Dobbs trade hours before the Oct. 31 deadline. The Cardinals sent Dobbs and a conditional seventh-round pick to the Vikings for a 2024 sixth-rounder. Dobbs, who made eight starts as a Cardinal, will start again for the Vikings in Week 10. It is not uncommon to see coaches and GMs backtrack on previous claims as trade rumors circulate, and it is also possible Gannon intended to start Dobbs once again but ended up being overruled.
The 28-year-old passer, after replacing a concussed Jaren Hall, piloted the Vikings to an upset win in Atlanta despite barely knowing Kevin O'Connell's system. Tune is now positioned as Murray's backup, but the next two months will provide some answers about Arizona's post-2023 QB direction.