Eligible to be activated from IR this week, James Conner will take the necessary step of returning to practice. The Cardinals will see how their top running back looks Wednesday, designating him for return.
Arizona has three weeks to gauge Conner's readiness before activating him. While the team used all three weeks of Kyler Murray's practice window before bringing the quarterback off the PUP list Tuesday, Conner is unlikely to have a similar timeline. The Cardinals had planned an extensive ramp-up period for Murray, whereas Conner profiles as a more standard return-to-work player.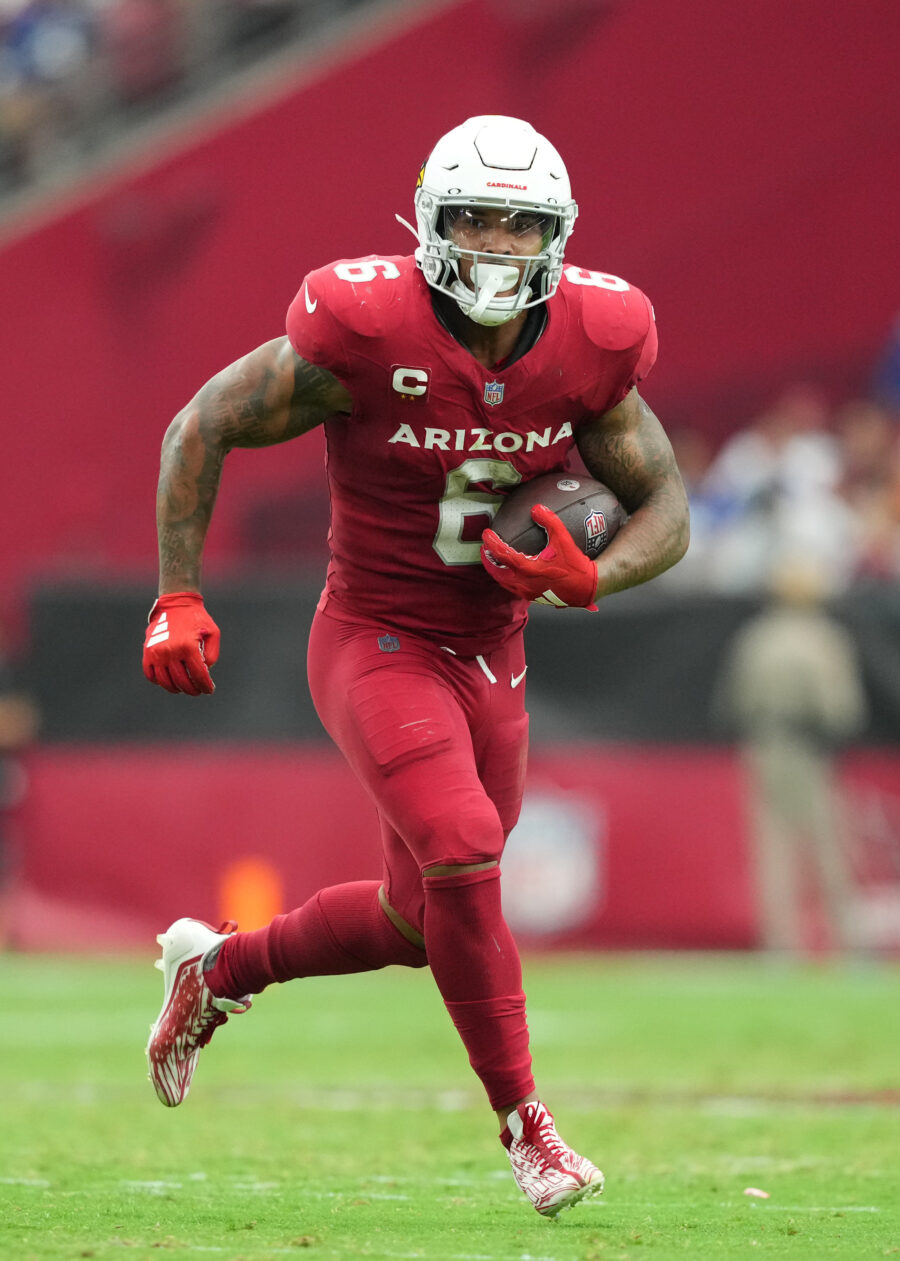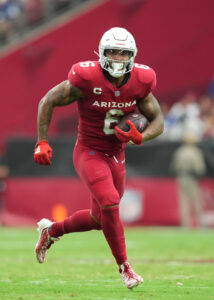 Conner suffered a knee injury in Week 5, and the Cardinals opted for IR. It is unclear exactly what type of knee injury Conner has rehabbed over the past few weeks, but the seventh-year running back is moving close to a return to game action. The Cardinals have used two of their IR activations this season, though with the team holding the NFL's worst record (1-8), that is not exactly a pressing matter. But Murray and Conner playing together will provide a bonus for Drew Petzing's offense, which is coming off a historically bad outing in Cleveland.
Neither the Arizona/Phoenix or St. Louis Cardinals had produced a yardage total worse than the 58 the team compiled in Week 9, which was the franchise's worst since a 1955 Chicago Cardinals effort. After announcing Josh Dobbs as the Week 9 starter, Jonathan Gannon backtracked — just before the team traded its season-long signal-caller to the Vikings. That ended up playing a key role in Minnesota's Week 9 fortunes, and it left fifth-round rookie Clayton Tune overmatched against a formidable Browns defense. But Murray is in line to return against the Falcons, providing some optimism amid this rebuilding season.
Murray and Conner have spearheaded the Cardinals' backfield together since 2021, and the ex-Le'Veon Bell backup has made steady contributions with his second NFL team. The former Steelers third-rounder delivered a surprising 18-touchdown effort in 2021, earning a three-year, $21MM contract in 2022. The NFL shifted course again on running backs this offseason, but Conner remained on his midlevel deal. None of 2023's RB free agents collected what Conner had in 2022, and while the Buccaneers ditched their $7MM-per-year Leonard Fournette contract, Conner remained in place and played well to start this season.
Conner rushed for 364 rushing yards in five games, leaving Week 5 early, and he is averaging 5.4 per carry. The Cardinals have used rookie UDFA Emari Demercado, 2022 sixth-rounder Keaontay Ingram and veteran in-season addition Damien Williams in Conner's absence. Conner topped a 70% snap share in Weeks 1 and 2 and was over 60% in Weeks 3 and 4. This points to the Cards keeping at least one of their backups in the fold upon activating their starter, but Conner will undoubtedly remain the team's preferred option behind Murray.
Follow @PFRumors