Expected to make his return to action in Week 10, Kyler Murray is now officially back on the Cardinals' 53-man roster. The team used the full three-week practice window but activated Murray just before the deadline.
Murray suffered an ACL tear and meniscus damage in December 2022, and the Cardinals changed regimes during his rehab process. Jonathan Gannon has routinely praised Murray, and with the Cardinals rebuilding, the team has taken a methodical approach to redeploying him. It appears that re-emergence is imminent, however, with Murray all but certain to start against the Falcons in Week 10.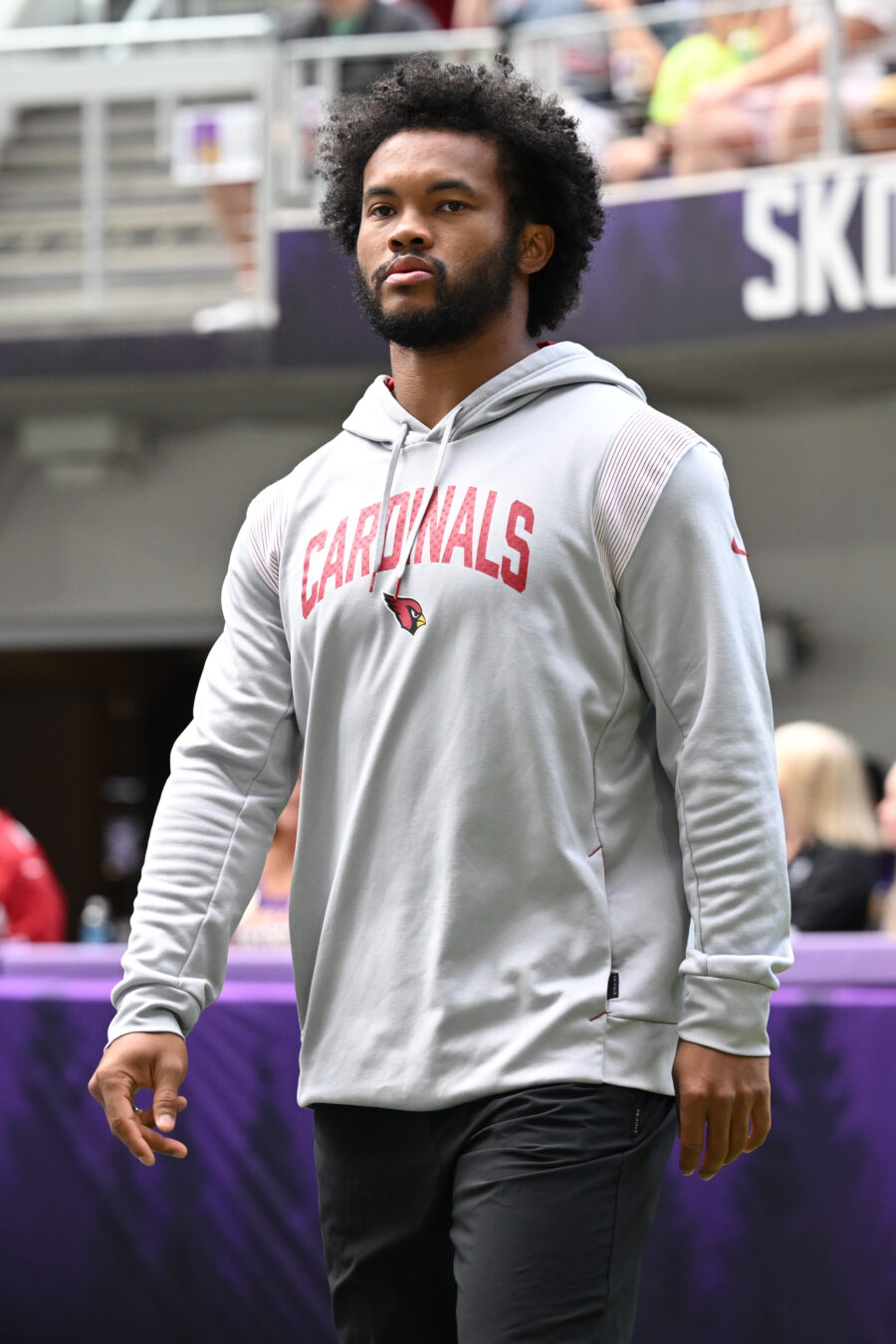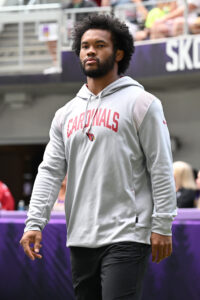 With Murray coming back from the reserve/PUP list, he will not count against the Cardinals' IR activations. Though, at 1-8, the Cards' activation number is not exactly a pressing matter. The team gained just 58 total yards against the Browns — the team's fewest in a game since 1955 — with fifth-round rookie Clayton Tune overmatched against an elite Cleveland pass defense. Murray being on his way back will help Arizona's offense, though it is worth wondering the team's overall plans with the dual-threat talent.
After a frisky start, the Cardinals are where most expected them to be: in the running for the No. 1 overall pick. With the Texans looking likely to see their draft slot land outside the top three for the first time since 2020, the Cardinals' only avenue toward a top-five pick looks to be via their own selection. Murray could impede that path, but Gannon has repeatedly said the fifth-year passer is in this regime's plans post-2023. If that is the case, seeing Murray develop in OC Drew Petzing's offense now would give the Cardinals a good onramp toward the 2024 offseason program.
The Cardinals declared Murray fully healthy last month, which would line up with his rehab timeline. Murray went down Dec. 12, 2022. His return will come 11 months later. That sits behind some recent quarterbacks who recovered from ACL tears, but each injury is different. And, again, it is not like the Cardinals had a playoff spot in mind with regard to Murray's timetable. Despite speculation of the team drafting a quarterback in 2024, Murray will not be held out for the entire season. This will create an interesting backdrop for the Cardinals, who were in a rebuild when they drafted Murray first overall in 2019.
Arizona's offense will look a bit different with Murray compared to its 2022 iteration. The team drafted Paris Johnson in April — after rumors Murray was a fan of the Ohio State tackle — and released DeAndre Hopkins in May. Zach Ertz is back on IR, while James Conner is on the injured list as well. Though, Conner is eligible to return this week. The team still has Murray college teammate Marquise Brown on the roster, despite being a perceived seller at the deadline. Brown is in a contract year, but he will finish it in the desert.
Murray, 26, earned original-ballot Pro Bowl nods in 2020 and '21. He missed time with ankle and hamstring injuries in 2021 and '22, and although the former MLB top-10 draftee elevated a largely Hopkins-less Cardinals team to the playoffs during his third season, last year brought a significant step back. A woeful playoff performance preceded a bumpy ride toward an extension, one that included (and then didn't) the oft-discussed homework clause. Friction with Kliff Kingsbury transpired before Murray's injury, and his numbers dipped after the quality 2020 and '21 showings. Murray will attempt to begin a bounce-back effort under Gannon and Petzing.
The Cardinals have Tune in place as their backup moving forward, having gone through a complicated QB year. The team has ditched two-year Murray backup Colt McCoy and released David Blough late this summer. Arizona acquired and then traded Josh Dobbs, who resurfaced in a big way in Minnesota in Week 9. Jeff Driskel is back on the team's practice squad, returning and residing as the team's de facto third-stringer.
Follow @PFRumors