1:33pm: The Vikings are preparing Hall for the Week 9 start, Kevin O'Connell said (via the Associated Press' Rob Maaddi). Dobbs suiting up is possible, per O'Connell. Dobbs has a history of being ready on short notice, having started barely a week after the Titans signed him off the Lions' practice squad.
12:38pm: For the second time this year, Josh Dobbs will be traded. A day after Jonathan Gannon indicated it will be Kyler Murray or Clayton Tune starting for the Cardinals in Week 9, the team will unload Dobbs.
The Vikings, who lost Kirk Cousins for the season in Week 8, will bring in the veteran backup/spot starter, Ian Rapoport and Tom Pelissero of NFL.com report. The Cardinals had acquired Dobbs, 28, from the Browns in late August; he will now join a QB room featuring two injured players. Cousins' Week 1 backup, Nick Mullens, is also on IR. This comes two days after Gannon said Dobbs would start against the Browns, pointing to the Week 9 benching being driven by these trade talks.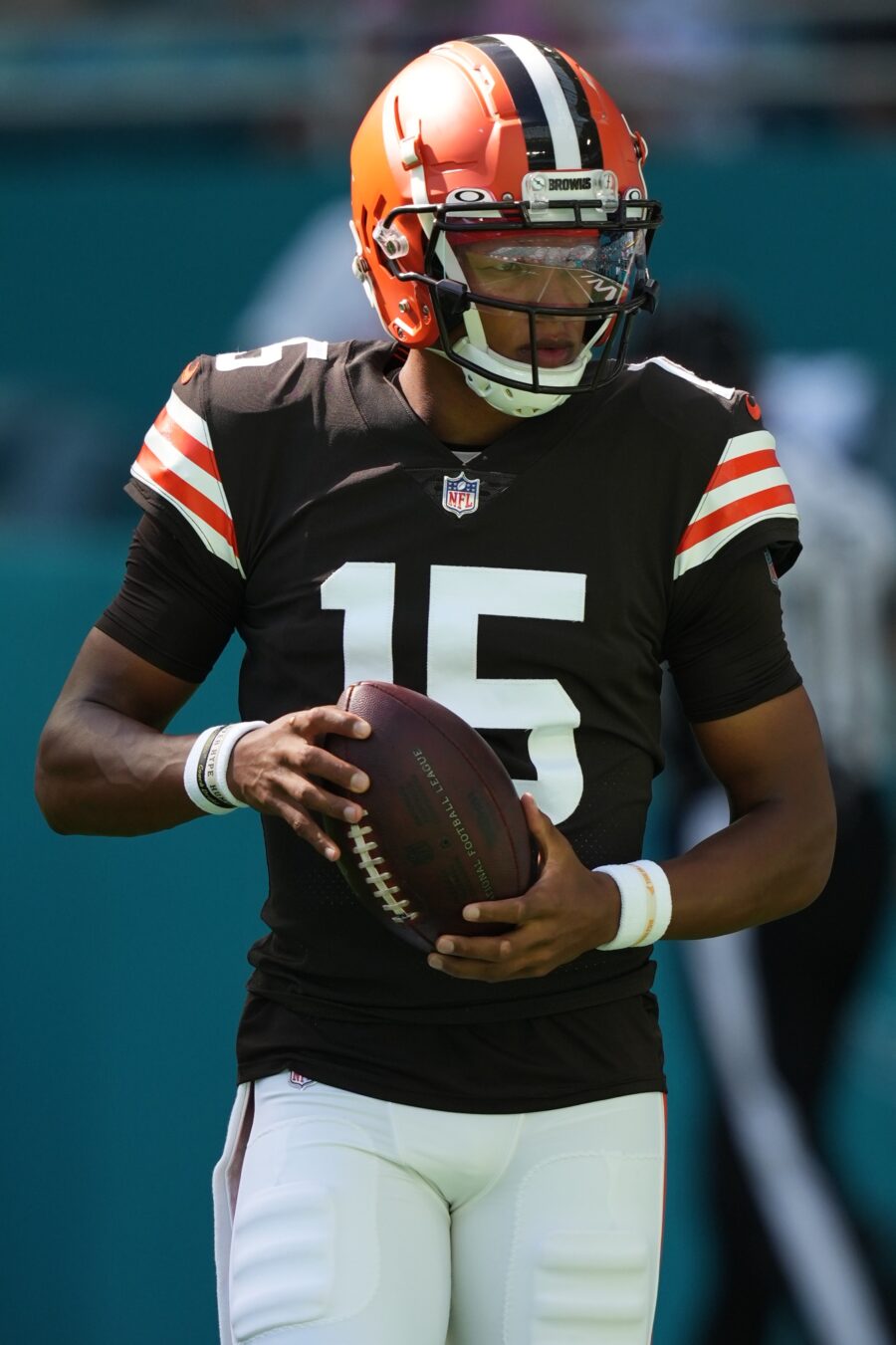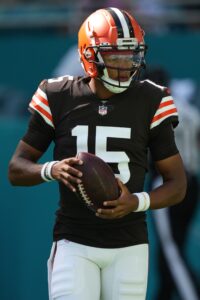 Arizona will send Dobbs and a seventh-round pick to Minnesota for a sixth-rounder, according to ESPN.com's Adam Schefter. Conditions are included that can turn the seventh-round pick the Vikings are receiving into a sixth, per Schefter. This will amount to a flier for the Vikings, who have not previously needed to deal with an injury absence in their six seasons with Cousins.
While this might not satisfy Vikings fans eager for a higher-profile name, Dobbs will come to the Twin Cities with eight 2023 starts under his belt. After being expected to trot out Colt McCoy while Murray finished his recovery from a December 2022 ACL tear, the Cardinals instead plugged in Dobbs. The team delivered some surprisingly competitive efforts, but it has fallen to 1-7. Tune is expected to start for Arizona in Week 9, with Murray moving close to a return.
On the season, Dobbs has completed 62.8% of his passes (at just 5.9 yards per attempt) and has thrown eight touchdown passes compared to five interceptions. Not exactly equipped with a high-end skill-position corps, Dobbs also came to the desert barely two weeks before the season. The Browns had planned to use Dobbs as their backup, but they viewed fifth-round rookie Dorian Thompson-Robinson has having made enough progress. Cleveland quickly benched Thompson-Robinson for practice squad pickup P.J. Walker, who has become Deshaun Watson's top backup.
The Vikings turned to fifth-round draftee Jaren Hall as Cousins' emergency replacement, but they now have some options. The team has used Sean Mannion as Cousins' backup in multiple seasons; Mannion is back on the Vikes' practice squad. Hall and Mannion had loomed as the team's top healthy options, but Mullens is expected to come off IR at some point. A back injury moved Mullens to IR earlier this month. Mullens can return after one more missed game.
For his career, Dobbs has made 10 starts. His teams are 1-9 in those games. Granted, Dobbs has not been thrust into good situations when asked to start. His initial two starts came for an injury-riddled Titans team last season, and while the former Steelers draftee showed better form compared to Malik Willis last season, Tennessee still lost both his starts. The noted rocket scientist engineered an upset win over the Cowboys earlier this season, but the Cardinals have lost their past five games. Murray is also believed to be fully healthy and ready to return. With Tune in place as a possible long-term backup, the Cards did not have a clear role for Dobbs.
Loosely connected to Jacoby Brissett — whom Dobbs backed up during his 2022 Cleveland stopover — the Vikings are not necessarily ruled out from another starter option. Carson Wentz remains available, and Matt Ryan contacted the Jets after Aaron Rodgers' injury. Tom Brady has unretiring experience, though the QB icon was viewed as a nonstarter for the Jets in September. But the Dobbs move does almost definitely close the book on any other QB additions via trade for the 4-4 Vikings.
Follow @PFRumors