OCTOBER 30: Further testing has confirmed Cousins' Achilles tear, Rapoport notes. He will miss the remainder of the campaign ahead of an uncertain offseason regarding his future. Rapoport's colleague Tom Pelissero adds that a schedule with respect to surgery and a recovery timeline will come together later this week. The team has since confirmed the unwanted news.
OCTOBER 29: Kirk Cousins has never missed a game due to injury in six years with the Vikings. That streak will likely come to an end soon. The 12th-year quarterback left the Vikes' Week 8 win over the Packers with what the team fears is an Achilles injury, per Kevin O'Connell.
The contract-year QB will undergo an MRI on what NFL.com's Ian Rapoport confirms is an Achilles injury, but ESPN.com's Adam Schefter confirms the worst fears. Cousins indeed tore his Achilles, according to Schefter. O'Connell used past tense at points when describing Cousins' 2023 season, though the second-year HC did not pinpoint the severity of the malady.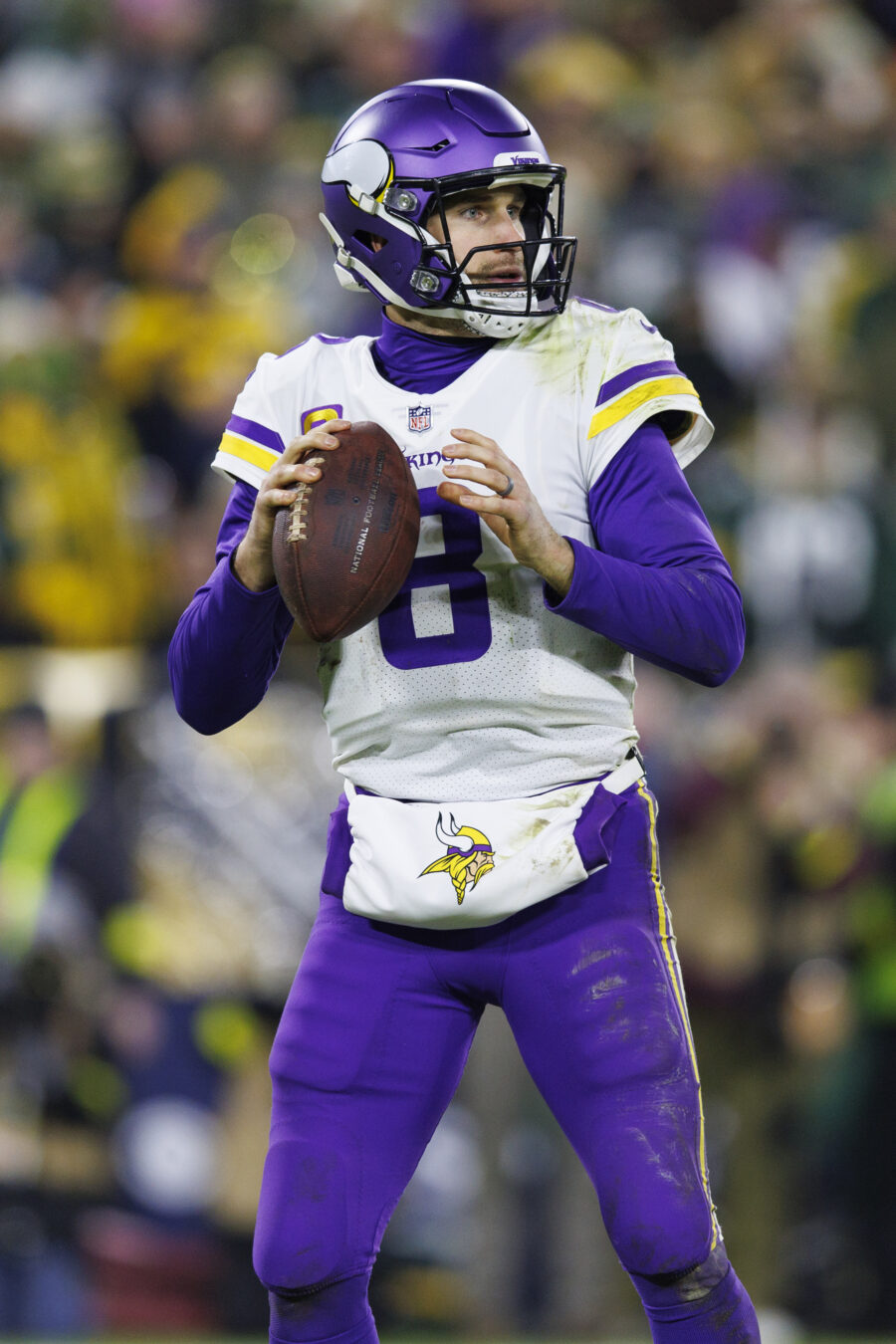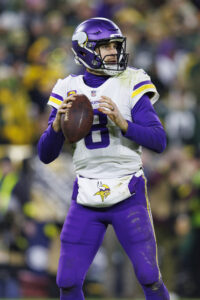 This being confirmed would deal a crushing blow to the Vikings, who have rallied back from 0-3 to 4-4 via their road win today. The team has only needed to play without Cousins once since signing him in 2018, with Sean Mannion starting late in the 2021 season due to the starter contracting COVID-19.
Fifth-round rookie Jaren Hall replaced Cousins in Green Bay, but O'Connell did not confirm the BYU product would start if Cousins is indeed out of the mix, ESPN.com's Kevin Seifert notes. The Vikings reacquired Mannion earlier this month, adding the ex-Cousins backup to their practice squad. Nick Mullens will be considered for the role, but the team's Week 1 backup is not eligible to play in Week 9. Minnesota placed Mullins on IR due to a back injury; he must miss two more games.
Cousins' good injury fortune dates back to his Washington days. Since replacing Robert Griffin III for good, Cousins has never missed a game due to injury. This comes at an inopportune time for the player as well. Cousins and the Vikings have agreed on three contracts since 2018, but the team let its longtime QB1 go into a contract year this season. The sides agreed on a restructure in March. Cousins, 35, does not expect to revisit negotiations until 2024.
The Vikings are attempting to become the sixth team to book a playoff berth in a non-strike season after starting 0-3. Only one club — the 2018 Texans — have done this in the 21st century. Naturally, with the NFL expanding its playoff bracket to 14 teams in 2021, more teams are bound to join this club. Minnesota seemed poised to make a strong push, as only two games against a team with a winning record — both Lions matchups — remain on the defending NFC champions' schedule. But Justin Jefferson missing more time — potentially being out longer than the four-game minimum — and Cousins being likely out for the rest of the season will suddenly make a postseason voyage unlikely.
When Cousins went down, he was in the process of leading Minnesota to a second straight win without Jefferson. Cousins completed 23 of 31 passes for 274 yards and two touchdowns. The steady QB sits tied with Tua Tagovailoa for the NFL lead with 18 TD passes this season. Cousins entered Sunday on pace for a career-high mark; his current best came in 2020. But the Vikings will be set to regroup, with Jefferson being forced to miss two more games due to his IR placement.
Mullens is in his second season with the Vikings, who signed him just before the 2022 campaign. Of the internal replacement options, Mullens is the most experienced QB on Minnesota's roster, having started 17 games (16 of those in San Francisco). Mullens is a career 65.3% passer, whose TD-INT ratio sits at 27-22. While Kyle Shanahan's system undoubtedly aided the former UDFA, Mullens would seemingly be the team's best option. But it is unknown if his back injury will cooperate in the near future. Mannion has been in the NFL since 2015 but has made three starts.
This could be the injury that prompts a Carson Wentz discussion. The Jets passed on pursuing the 30-year-old free agent when Aaron Rodgers went down in Week 1, but given the midseason emergency circumstances, it would stand to reason the Vikings would consider a one-time MVP candidate who has 92 starts on his resume. The Commanders released Wentz in March; the former No. 2 overall pick has not been closely connected to a team since. Colt McCoy auditioned for the Vikings earlier this month, but the team brought back Mannion soon after.
Follow @PFRumors