The Cardinals may end up starting at least three quarterbacks for a second straight season, but Kyler Murray's extended onramp complicates matters for the NFC West team. One issue will be resolved following Week 8; the Cardinals are set to bench Josh Dobbs.
Jonathan Gannon said Monday the Cardinals will bench Dobbs for their Week 9 matchup against the Browns, with Clayton Tune now in the picture to start. That said, Gannon has not ruled out Murray returning Sunday, Darren Urban of AZCardinals.com tweets. Following the Cards' Week 8 loss to the Ravens, Gannon said Dobbs would receive another start. But after meeting with the three QBs Monday morning, the rookie HC has changed his mind. It will be either a Tune cameo or Murray's long-awaited return against the Browns.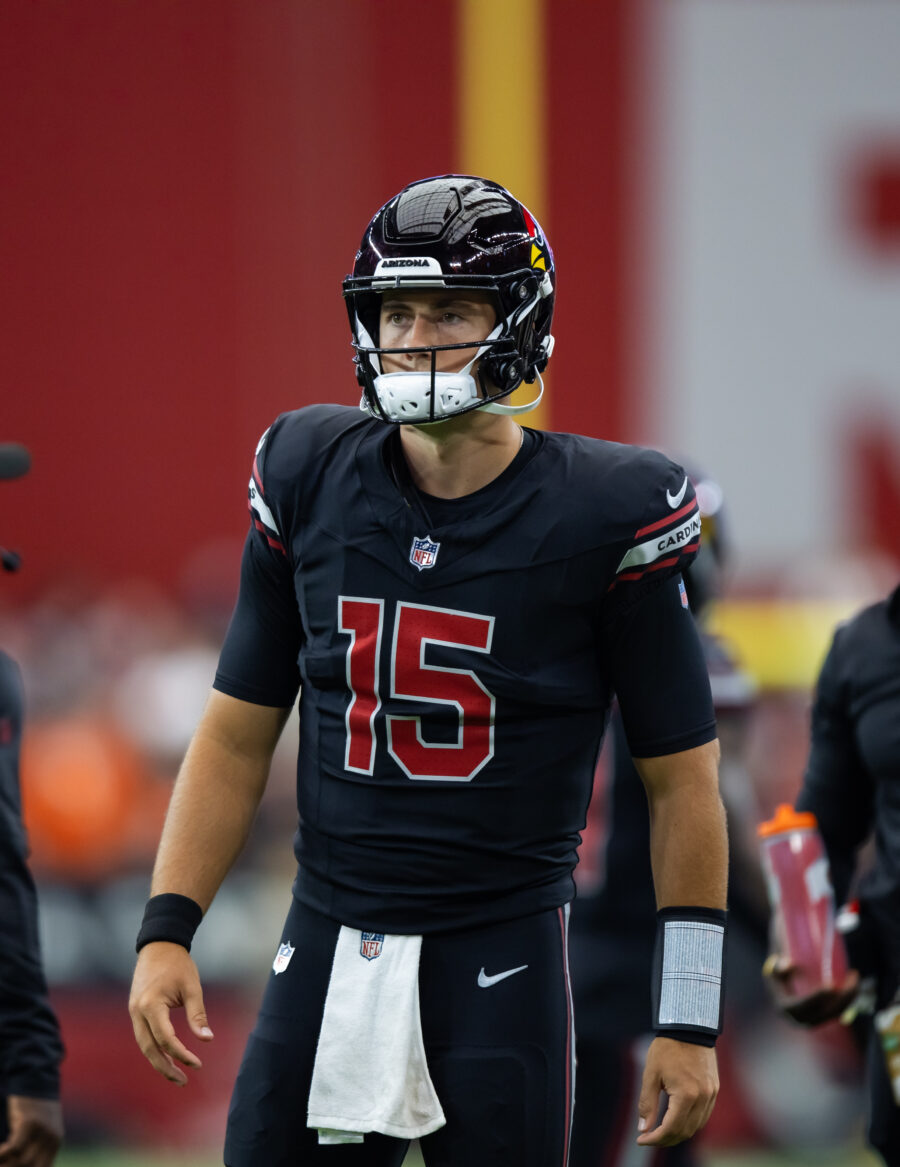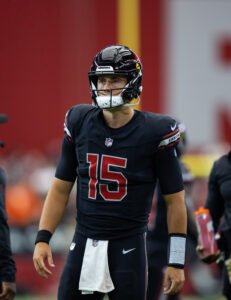 [RELATED: Cardinals Not Shopping Kyler Murray]
While Murray is clearly close, NFL.com's Ian Rapoport reports Tune is likely to receive the call for the Cards' Cleveland trip. With the Browns ranking first in pass defense, this promises to be a difficult spot for the fifth-round rookie. But the Cardinals are in a clear rebuild, having never been expected to vie for a playoff spot this season. Tune will receive an early audition for the presumptive role of Murray's long-term backup.
Murray has until Nov. 8 to be activated, but after deeming the two-time Pro Bowler fully healthy, Gannon (via NFL.com's Mike Garafolo) has seen the fifth-year passer resemble his pre-injury version in practice. If the Cardinals are moving Dobbs out of the picture, a Murray activation could be imminent. Murray has not played since Week 14 of last season, when he suffered ACL and meniscus injuries. The Cardinals have given the dual-threat talent an extended runup to his fifth season — and first under Gannon and OC Drew Petzing.
Had the Cardinals profiled as a contending team coming into the season, Murray likely would have debuted already. But they are in a rebuild and sitting 1-7. Murray patience has made sense through this lens, and Rapoport adds a Week 10 return is the more likely scenario.
The Cardinals took Tune at No. 139 this year, drafting the ex-Houston Cougar as part of a Day 2 trade with the Lions. As Detroit moved back into Round 3 for defensive tackle Brodric Martin, Arizona continued to stockpile picks. The team had already traded back in Rounds 1 and 2, allowing the Texans and Titans respective access to Will Anderson and Will Levis. Months before Dobbs arrived via trade, Tune came to the desert as part of what was then a crowded depth chart. But Colt McCoy, David Blough and Jeff Driskel are no longer with the Cardinals. Tune has operated as Dobbs' backup throughout this season.
Tune boasted an impressive stat line in 2022, throwing 40 touchdown passes and just 10 interceptions at the then-American Athletic Conference school. Over his final two years with the Cougars, Tune posted a 70-20 TD-INT ratio and averaged at least 8.8 yards per attempt in each slate. Tune should be expected to give way to Murray soon, but this will present an early opportunity. Should Murray return as the starter in Week 10, the Cards will have started seven QBs from 2022-23. McCoy, Blough and Trace McSorley started games last season.
Follow @PFRumors