Sam Howell has occupied the Commanders' starting quarterback role throughout the offseason. With the team set to begin the preseason, their evaluation of him will reach the next stage. Head coach Ron Rivera remains confident the team's young signal-caller is progressing well, but his Week 1 starter's status is not assured yet.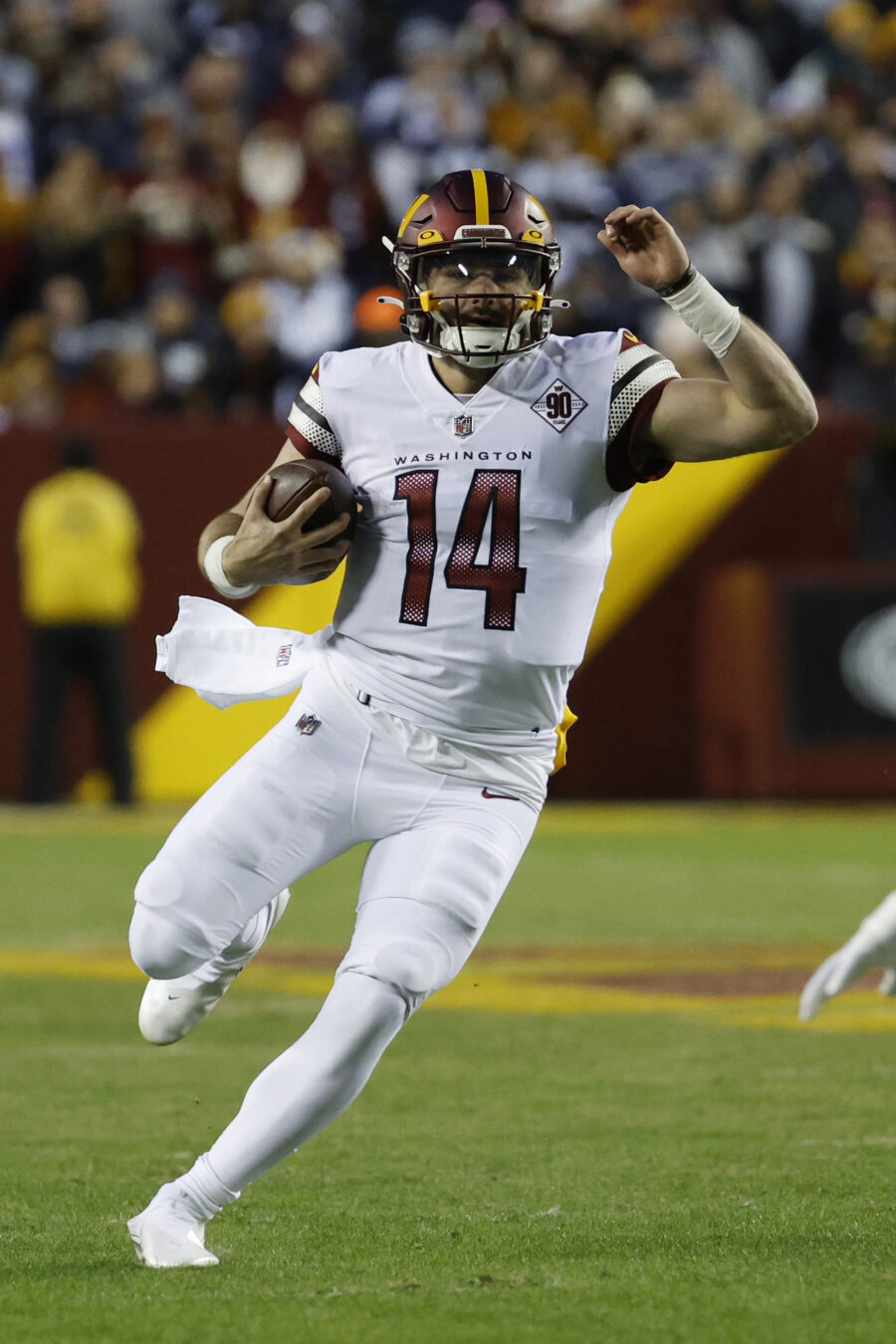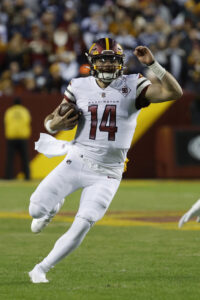 The 2022 fifth-rounder was declared Washington's starter of the present and future as early as January, with Carson Wentz unsurprisingly being released not long after. Howell was tapped as the team's presumed QB1 after the hiring of offensive coordinator Eric Bieniemy and once again ahead of training camp. His performance since then has drawn praise from Rivera.
As detailed by Fox Sports' Ralph Vacchiano, Howell has impressed with his ability to pick up Bieniemy's scheme. As a result, he will be in pole position during the preseason, but Rivera has been consistent over the course of the offseason in mentioning Jacoby Brissett as well. The veteran was signed to a one-year deal to serve as an insurance policy in case Howell – who only started one game last year – struggles in his opportunity to hold down the full-time gig.
As Vacchiano notes, it is not clear at this point if the starter's role could be Brissett's to win, as opposed to strictly being Howell's to lose. The former has 48 starts to his name, including the first 11 games of the season last year when he filled in for the Browns until Deshaun Watson's suspension had been served. Brissett, 30, represents a high-floor, low-ceiling option for a Commanders team facing what many feel could be a make-or-break season for Rivera.
The NFC East figures to be highly competitive after each of the teams other than Washington made the postseason. Howell's play during exhibition contests will go a long way in determining his fate, but individual expectations for the North Carolina product will be tempered compared to his divisional counterparts considering the experience gulf which exists. In spite of that, Rivera is assured the Commanders will have have a passer in place by Week 1 who will allow the team to compete for a playoff spot.
"I mean, we got some really good quarterback play going on right now," he said, via Vacchiano. "We've got a real good quarterback room."