Today marks one of several milestones in Deshaun Watson's path to rejoining the Browns this season. The embattled quarterback is eligible to return to Cleveland's facility today, per the terms of his ongoing suspension. NFL Network's Tom Pelissero reports that he is indeed present (Twitter link).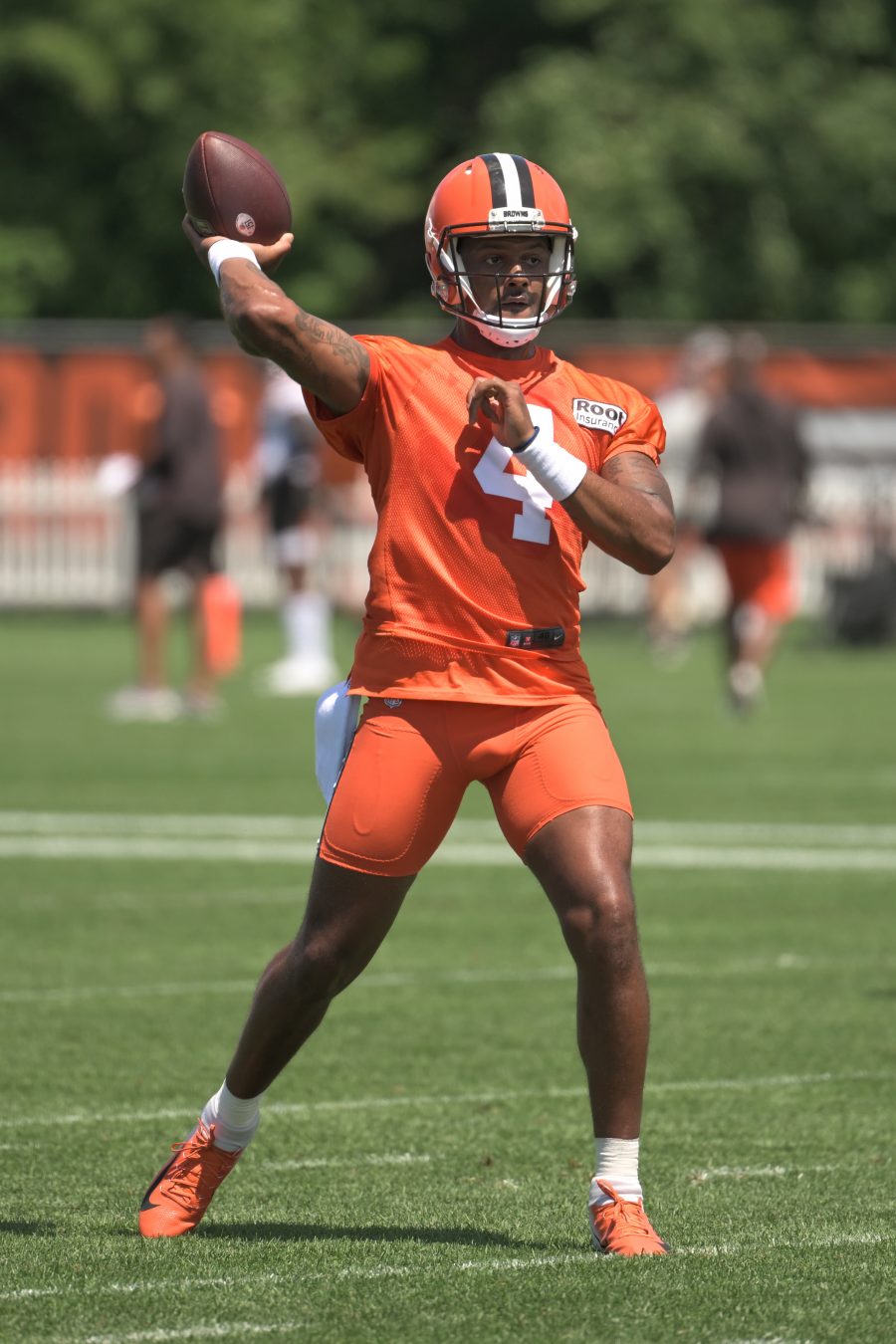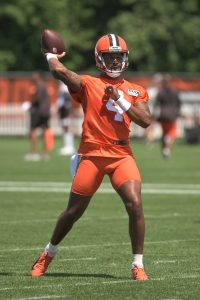 Watson was originally banned for six games following the league's investigation into allegations of sexual misconduct dating back to his time with the Texans. After the NFL appealed that decision, they and the NFLPA reached agreement on a settlement which saw the suspension upped to 11 games. In addition, Watson was issued a $5MM fine, and mandated to undergo counselling.
Beginning today, Watson can partake in a limited number of activities as he moves closer to a full return. That includes individual workouts and meetings with the coaching and medical staff. Group workouts, along with practices and games, as well as media availabilities, are still not an option for the 27-year-old at this point, however.
Most importantly, Watson is proceeding with the counselling which is conditional to his reinstatement after the suspension has been served. On that note, Pelissero's colleague Ian Rapoport reports that Watson is "on track" with that requirement. Assuming that remains the case, the three-time Pro Bowler will be eligible to return when first possible, Cleveland's Week 13 game against the Texans.
Given the fact that Watson sat out the entire 2021 campaign, that extended time off the field has led to questions about whether or not the Browns would start him immediately. Mary Kay Cabot of Cleveland.com notes, however, that Watson will suit up right away, regardless of the performance of Jacoby Brissett. The latter – brought in to serve as an experienced bridge starter in Watson's absence – has put up middling stats so far, as the Browns have begun the season 2-3.
Watson is also staying in playing shape despite being barred from team facilities, Rapoport and Cabot detail. He has maintained a schedule of private throwing sessions along the same timeline the Browns adhere to, working with his personal QB coach in the process. That further points to an immediate return to game action during the Texans matchup, the first game of a Browns tenure marked by his actions and subsequent suspension, of course, but also the team's draft package (including three first-round picks) and unprecedented, fully guaranteed contract used to acquire him.
Watson is eligible to resume practicing with the team on November 14. His status as that point, along with the Browns' record with Brissett, will remain worth watching.