Kyler Murray's MRI confirmed the worst. The Pro Bowl passer suffered a torn ACL during the first quarter of the Cardinals' loss to the Patriots, Ian Rapoport of NFL.com reports (on Twitter). Kliff Kingsbury confirmed the tear Tuesday afternoon.
This will shut down Arizona's recently extended quarterback until at least training camp, and given the timing here, a return by Week 1 of next season may not be a guarantee. This is a brutal blow for Murray and the team, coming months after his landmark extension.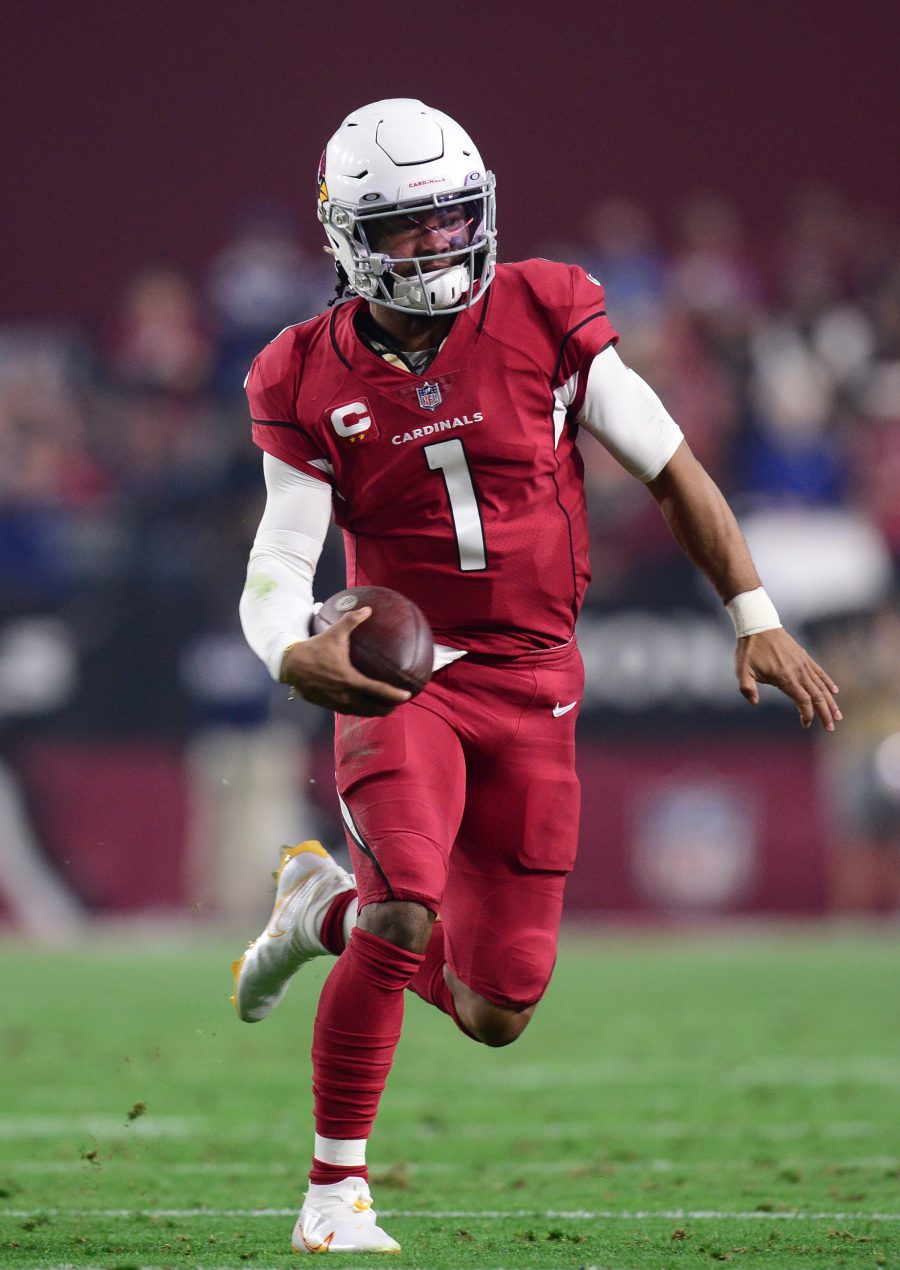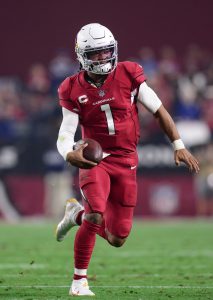 Although Murray has missed time as a pro, this will obviously be new rehab territory. The former No. 1 overall pick had been on an upward trajectory since his senior season at Oklahoma produced a Heisman Trophy and convinced him to eschew a baseball career — after being chosen ninth overall in the 2018 MLB draft — for an NFL run. Murray, 25, checked a new box for the modern Cardinals — a homegrown franchise quarterback — and led the team to the playoffs last season, en route to that five-year, $230.5MM extension. Not much has gone smoothly since that through-2028 deal came to pass, however, and this injury will now define Murray's next offseason.
Monday's events make Murray's push for a new contract this past offseason pivotal. While quarterbacks re-establishing their previous form following ACL tears is almost expected at this point, Murray did well to secure $103.3MM fully guaranteed ($160MM in total guarantees) this summer. Rather than going into an uncertain fifth-year option season in 2023, the former two-sport standout parlayed the momentum from his back-to-back Pro Bowls into a windfall. Strong returns did not exactly emerge from the deal in Year 1, but Murray agreeing to terms months after becoming extension-eligible serves as tremendous protection.
The Cardinals will turn to Colt McCoy to close out their disappointing season. McCoy, 36, re-signed on a two-year, $7.5MM accord this offseason. McCoy's performance last season filling in for Murray, who had sustained a hamstring injury midway through the 2021 campaign, landed him $6MM guaranteed. He will be in position to hold down the fort during OTAs and minicamp — and quite possibly training camp — for a Cardinals team that may be in transition.
Kingsbury advocated for Murray three years ago, pushing GM Steve Keim to draft him despite the team having just used a top-10 pick on a quarterback (Josh Rosen) the year prior. Nick Bosa's status notwithstanding, the Cards were right to bail on Rosen so soon. But Kingsbury's chances of returning in 2023 may have taken a hit after Murray's injury. Already viewed as uncertain to return, the former Texas Tech HC will not have a chance to oversee a strong Murray finish. It is worth wondering if Kingsbury — his offseason extension aside — will still be calling the shots when Murray is healthy again.
Murray and Kingsbury have clashed this season, and after being an original-ballot Pro Bowler in 2020 and '21, the former took a step back in 2022. Murray closes the year averaging a career-low 6.1 yards per attempt, leading to a career-worst 51.2 QBR figure. Murray ranks 21st in that metric. Of course, the Cardinals rarely had the chance to deploy their optimal skill-position corps around their starter this season. DeAndre Hopkins missed six games because of a PED suspension, and just as the All-Pro wideout returned, trade acquisition Marquise Brown was suddenly unavailable because of a foot injury. Zach Ertz has missed the past several games, having also suffered a torn ACL.
The Cardinals have Hopkins, Ertz, Brown and James Conner under contract for 2023. Brown will be heading into the final year of his rookie deal. While a chance for that group to play together remains on the table, Murray and Ertz being set for extensive rehab processes stands to cloud Arizona's immediate future — especially in the wake of the team taking a major step back from a 2021 playoff appearance.
Follow @PFRumors