Trey Lance did not seriously push Jimmy Garoppolo for the 49ers' starting job last season, with the elder quarterback keeping it despite multiple injury issues. A Lance injury problem looks to have contributed to his low-key rookie year.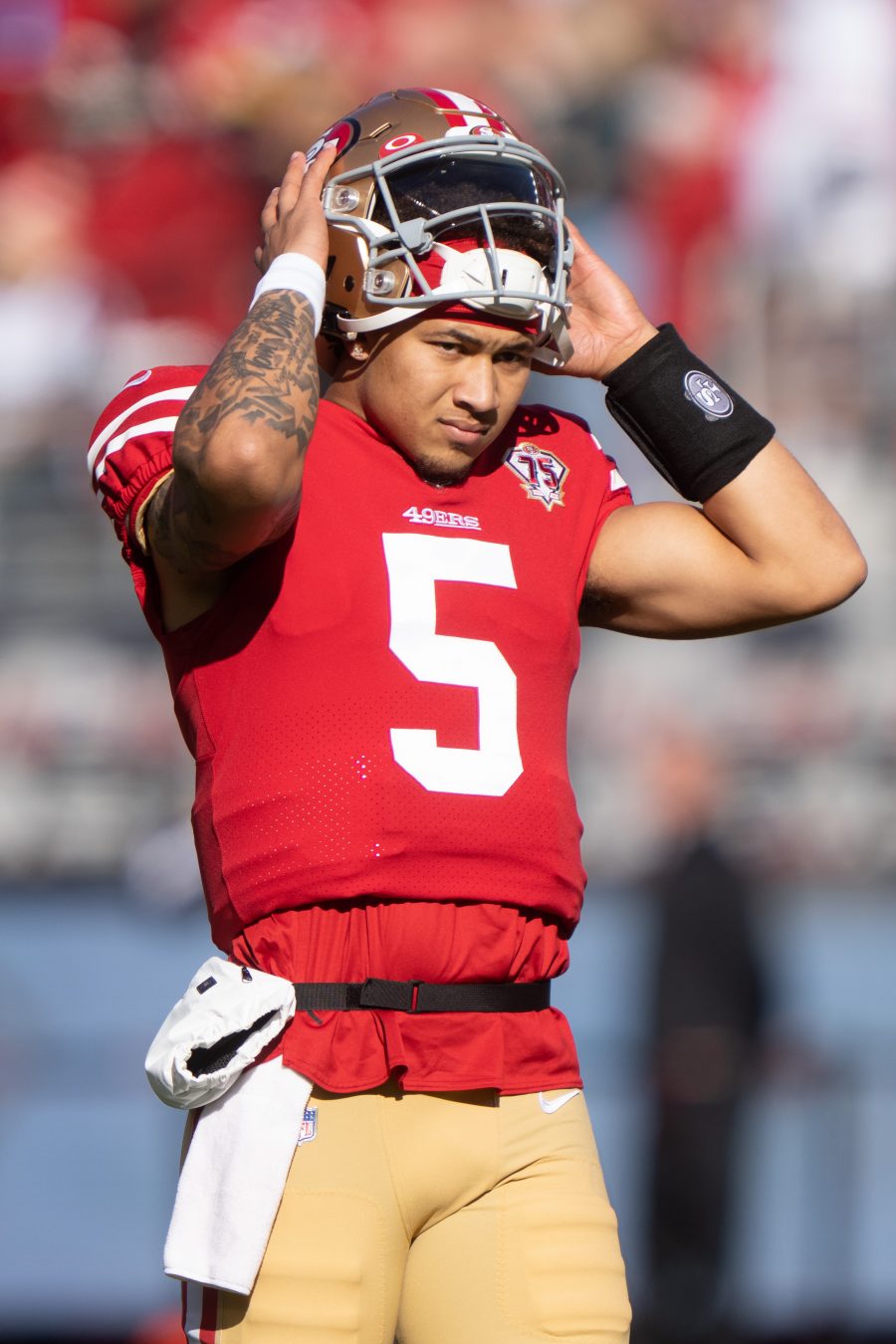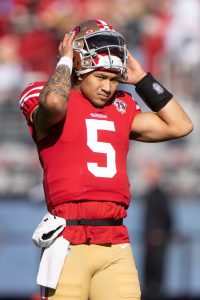 Although the 49ers undoubtedly wanted to slow-play it with the unique prospect — a Division I-FCS talent who played one full season of college football — Lance said this week he did not get over his finger injury sustained during the preseason. Lance suffered a chipped bone in his right index finger during the 49ers' preseason finale, per Eric Branch of the San Francisco Chronicle. That injury did not heal until after the season.
The North Dakota State product said that index finger remained bent until after the fracture finally healed, noting that it did not straighten until around February. While Lance faced a steep learning curve, this injury undoubtedly hindered him during an erratic rookie year in which he completed 57.7% of his passes. Garoppolo, who suffered a calf strain early in the season, stayed on the field despite late-season injuries to his right thumb and right shoulder, the latter of which leading to a surgery that has altered his trade market.
"I think the finger for me was the biggest thing just as far as throwing the ball," Lance said, via Branch. "I kind of had to learn how to throw the ball differently without using my pointer finger, I guess, just because of where [the injury] was at throughout the year."
Only three quarterbacks chosen in the top three this century have started two or fewer games as rookies, with Lance joining JaMarcus Russell (two) and Michael Vick (one) in that regard. The expectation certainly is for Lance (two 2021 starts) to see much more time in 2022.
John Lynch has said Lance should be ready to take over this season, and with Garoppolo recovering from shoulder surgery and having been on the trade block for several months, the 21-year-old passer has a clear avenue toward doing so. Still, both Lynch and Kyle Shanahan hedging on a potential Garoppolo trade reopen the door to the 30-year-old veteran coming to training camp and potentially keeping his job.
This would be a financially difficult route for the 49ers, with Garoppolo's $26.9MM cap number impacting the team's ability to negotiate extensions with Nick Bosa and Deebo Samuel. While Garoppolo would represent expensive (but potentially necessary) Lance insurance, a healthier version of Lance is poised to take the reins as an NFL sophomore.