JULY 26: The extension, which ties Herbert to the Chargers through the 2029 season, is now official. Herbert's 2023 and '24 cap hits will be under $20MM, with the '24 number ($19.3MM) representing a $10MM decrease from his $29.5MM fifth-year option salary. The 2025 number checks in at $37.3MM, per OverTheCap, with the '26 cap hit sitting at $46.3MM. The Bolts will undoubtedly go to the restructure well during this contract, as $58.3MM (2027) and $71.1MM ('28) cap figures appear on this deal down the road.
JULY 25: The latest quarterback domino has fallen. The Chargers have signed quarterback Justin Herbert to a massive five-year extension worth up to $262.5MM, according to NFL Network's Ian Rapoport (via Twitter). The new deal will keep Herbert in Los Angeles through at least the 2029 season. According to ESPN's Adam Schefter (on Twitter), the new deal contains a no-trade clause.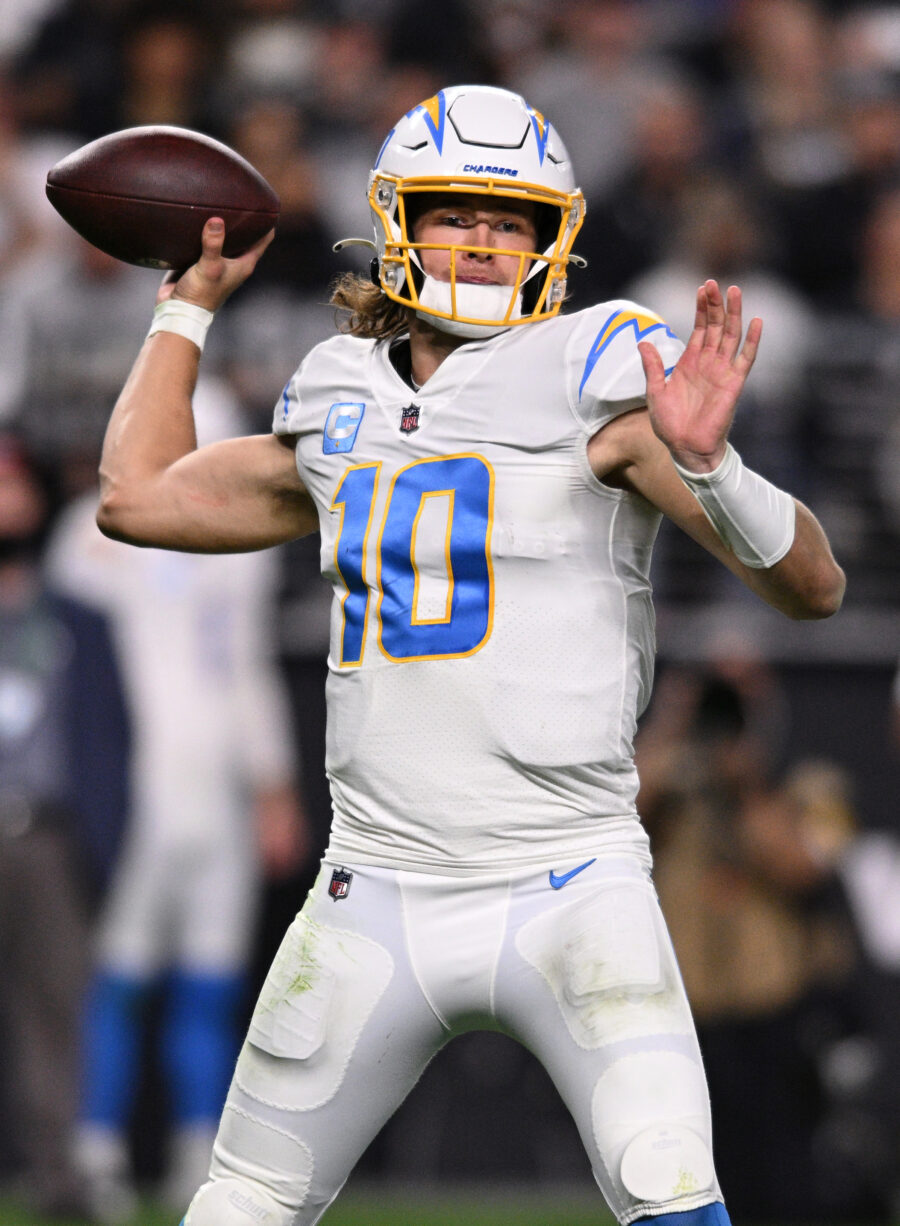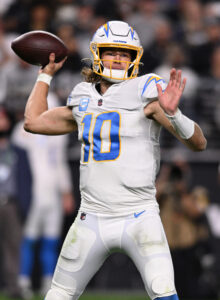 According to Jonathan Jones of CBS (via Twitter), the deal can actually reach $265MM with incentives. The five-year extension includes $218MM in guaranteed money, according to Daniel Popper of The Athletic (via Twitter). Schefter clarifies (on Twitter) that the extension contains $133.7MM in fully guaranteed money, $193.7MM with the injury guarantee, and a potential $218.7MM in total guarantees.
Rapoport notes on Twitter that Herbert will earn a whopping $100MM in year one of the extension, topping the previous one-year high of $80MM in earnings. This will be a significant raise for Herbert, who was set to earn $4.2MM in the fourth year of his rookie deal, per NFL Network's Tom Pelissero (on Twitter).
In terms of new money, Herbert's deal will rank fourth at the position in full guarantees and injury guarantees, per Jason Fitzgerald of OverTheCap.com (via Twitter). Herbert's overall guarantees will slide him in third among QBs, and his overall injury guarantees will rank second at the position.
It was only a matter of time until the two sides ultimately agreed to a new deal. We heard back in March that the Chargers and Herbert had started extension talks, and with several quarterbacks having already reset the positional market this offseason, Herbert appeared to be the next in line.
Jalen Hurts (five years, $255MM) briefly held the title of highest-paid QB before Lamar Jackson's extension (five years, $260MM) a week later. Now, a few months after Jackson signed his record-breaking deal, Herbert is once again resetting the market, settling in at a contract that will pay him $52.5MM. The Chargers QB is now one of four players at his position to top $50MM (along with Hurts, Jackson, and Aaron Rodgers), and it will only be a matter of time before Joe Burrow and the Bengals agree to an extension that once again reshapes the market.
A mega-deal is certainly warranted for Herbert. Through three seasons in the league, Herbert has quickly established himself as one of the NFL's top signal-callers. His 14,089 passing yards are the most through a player's first three seasons in NFL history, and his 94 touchdowns through three seasons trails only Dan Marino (98) on the all-time list.
The sixth-overall pick in the 2020 draft, Herbert earned Offensive Rookie of the Year honors after tossing 31 touchdowns vs. 10 interceptions. He got a Pro Bowl nod in 2021 after compiling 38 touchdowns, but Herbert found the end zone only 25 times in 2022. However, he had a career-high 68.2 completion percentage this past season while guiding the Chargers to 10 wins and his first career playoff appearance.
2023 will be a crucial year for the Chargers. With Herbert's extension set to kick in, the cash-strapped organization will look to capitalize on an offense led by Herbert, running back Austin Ekeler, and wideouts Keenan Allen and Mike Williams. As ESPN's Lindsey Thiry points out on Twitter, the Chargers' ability to sign Herbert on the eve of training camp also ensures that there will be zero distractions as the Chargers look to install coordinator Kellen Moore's new offense.