Tampa Bay's quarterback competition has officially ended. Baker Mayfield was named the Buccaneers' starter on Tuesday, per a team announcement.
During the offseason, Mayfield has appeared to be the favorite to win out over 2021 second-rounder Kyle Trask. The competition between the two has been close, however, and both signal-callers split first-team reps during training camp. Neither passer did enough to stand out above the other for the first preseason contest to be sufficient to determine a winner.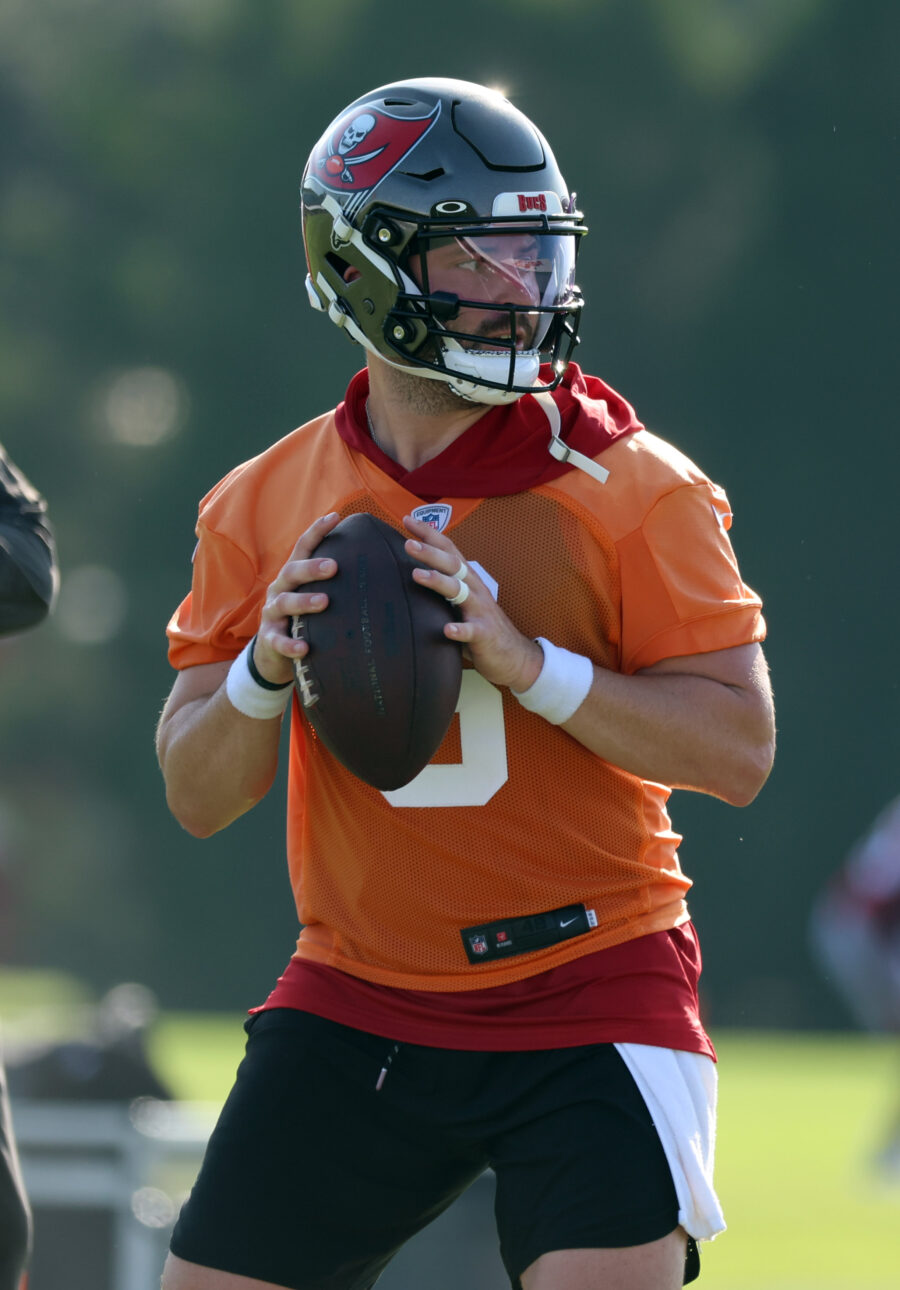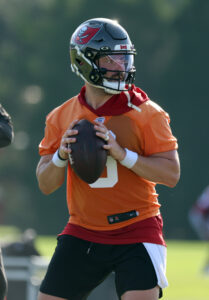 Trask drew praise for his arm strength and improved ball security during the summer, but the fact that Mayfield did not play in Tampa's second preseason contest seemed to put the latter in pole position. Head coach Todd Bowles said after that game that both Trask and Mayfield would play in the preseason finale, something which appeared to leave the competition yet to be won by either passer. Instead, a firm decision has now been made, with the far more experienced quarterback getting the nod.
Mayfield, 28, signed a one-year, $4MM deal in free agency with the hopes of serving as Tom Brady's successor. The former No. 1 pick's starting days in Cleveland were over once Deshaun Watson was acquired via trade, a move which eventually saw Mayfield dealt to the Panthers. A fresh start was needed, but it did not go as planned. Mayfield went 1-5 in Carolina and his performance led to his release in December.
A brief audition with the Matthew Stafford-less Rams ensued, and the Oklahoma product started four games in Los Angeles (including a win in his debut which came days after his arrival). It still came as no surprise that Mayfield was only able to land a low-cost, one-year deal on the open market. The former Heisman winner could very well be entering a make-or-break season with respect to his future as an NFL starter.
Trask, meanwhile, will begin his third straight Tampa Bay campaign on the bench. As Brady's understudy, the Florida product only made one regular season appearance and he has just nine pass attempts to his name. The 2023 offseason represented his best opportunity to earn the No. 1 role – something which would have provided much-needed information for the team regarding how they would approach his long-term future in the organization.
A report from earlier this month indicated Mayfield would have a short leash if named the starter, given Trask's showings in the offseason. It will be interesting to see if that holds true as all attention will now turn to the former's ability to rebound from his 2022 performance and, potentially, secure a multi-year future in his new home.