The Panthers have been holding an open competition for their starting quarterback spot throughout training camp, and the winner of that battle has been named. The team announced on Monday that Baker Mayfield will occupy the No. 1 spot on the depth chart.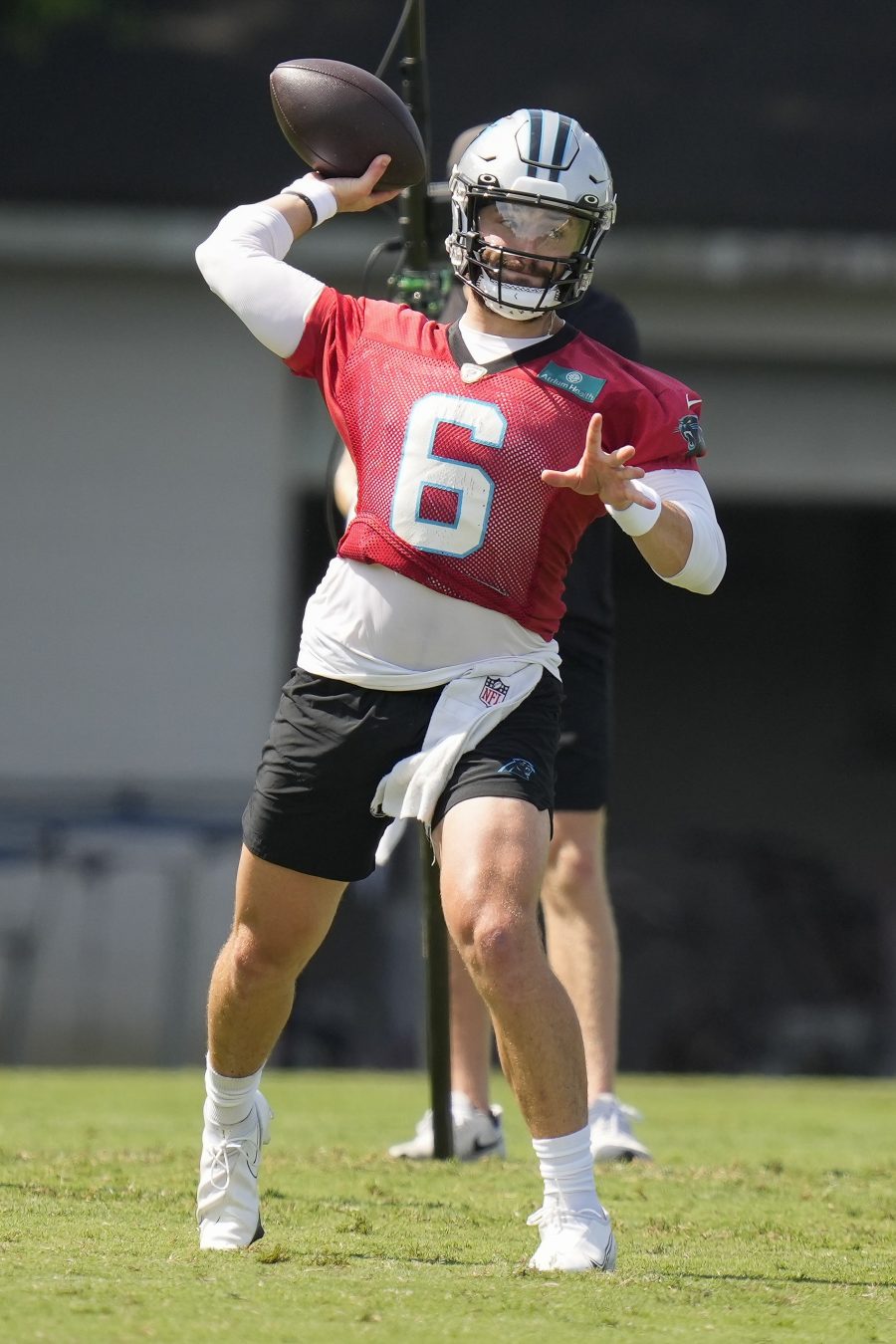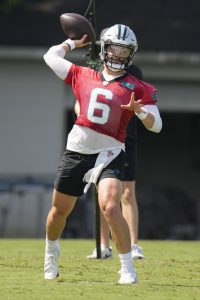 That news comes as little surprise, given the team's acquisition of the former Heisman winner in July. Mayfield, especially if healthier than last season, should represent a significant upgrade over incumbent Sam Darnold. It became clear in the aftermath of the deal that Panthers' preference was to bring in Mayfield much earlier in the offseason; the delay gave Darnold a temporary edge given his knowledge of the team's offense, but things began to change quickly.
Two weeks ago, it became clear that Mayfield was distancing himself as the clear-cut top option under center. Today's confirmation comes after he played just one series so far in the preseason, but showcased enough in doing so to point to the consistent level of play at the position Carolina has been looking for, as noted by SI's Albert Breer. NFL Network's James Palmer tweets that Mayfield will start the team's final preseason game on Friday.
"When we started this process, we were looking at three things," head coach Matt Rhule said (via Palmer, on Twitter). "Number one, mastery of the offense, number two, situational football excellence, and number three, moving the ball and getting guys involved. That's been our focus all along."
Today's news also confirms that Mayfield's Panthers debut will be against the Browns to open the regular season. Cleveland is paying $10.5MM of his fifth-year option salary, a move which was necessary to move on from the former No. 1 pick as the team transitions to Deshaun Watson. In spite of that, Mayfield is insisting that his focus is not on proving his former team wrong for replacing him.
"It's not a redemption year," he said, via ESPN's David Newton. "I know what I'm capable of. I'm not trying to prove anything to anybody else. I'm just trying to lead this locker room the best I can and win a bunch of ball games."
With the competition settled, Darnold will now be relegated to the backup role after his underwhelming Jets tenure. Carolina has made it clear on multiple occasions, though, that they are not looking to trade him. As unsurprising as today's announcement is, it marks another disappointing chapter in his NFL career. Nonetheless, the Panthers are set at the most important position in advance of a season where a significant improvement is desperately needed.