The 2023 college football season is underway, and USC quarterback Caleb Williams led his team to a resounding victory over San Jose State in the first game of the campaign by completing 18 of 25 passes for 278 yards and four TDs. Williams, the reigning Heisman Trophy winner who has drawn favorable comparisons to quarterbacks like Peyton Manning, Andrew Luck, and Trevor Lawrence, is off to a hot start.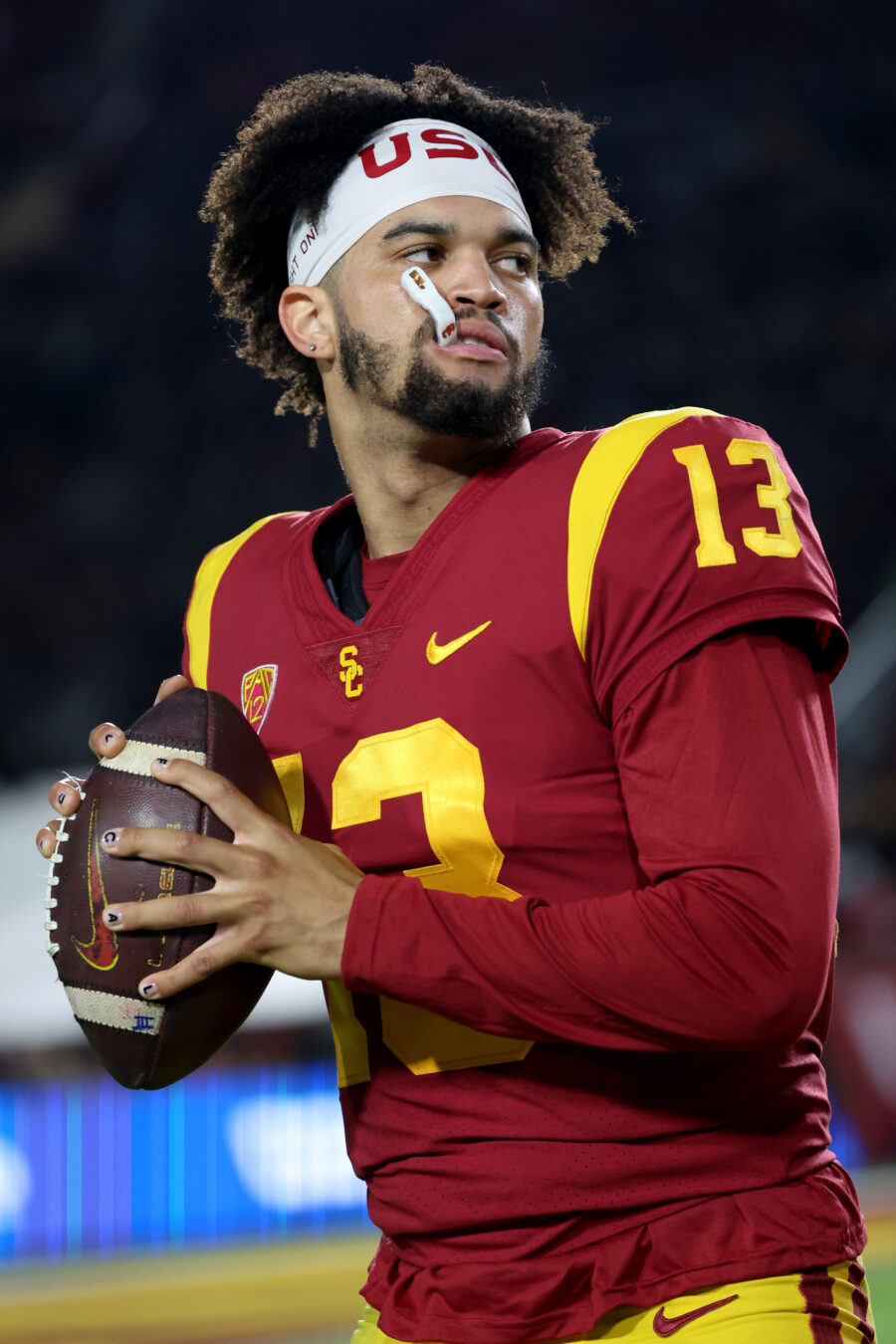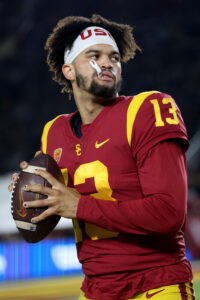 Assuming that he continues to perform at a high level and does not suffer a major injury, there is every reason to believe that Williams will be the first player selected in next year's NFL draft (or at least the first QB). Indeed, as ESPN's Pete Thamel writes, Williams' father, Carl, asked schools when his son was being recruited how those schools planned to help Caleb on the path to becoming the NFL's No. 1 overall pick in 2024.
However, Williams is still leaving his options open, and he suggested that he could remain with the Trojans for what would be his senior season next year.
"That's for sure now going to be an in-the-moment decision at the end of the year," Williams said. "It's my third year, and the dream and goal was to go three-and-out (to turn pro after three seasons in college). Being around these guys and in college and enjoying it, we'll have to see at the end of this year."
On the one hand, it's not surprising for a player in Williams' situation to be non-committal, even if he has every intention of entering the draft as soon as he is eligible to do so. After all, there is still a long way to go between now and the time when he must declare for the draft, and it stands to reason that his focus is currently on helping USC win football games (which will only help his draft stock). But ESPN's Matt Miller has heard that if the team that would be most likely to select Williams is not a team that Williams wants to play for, the talented passer could forego the draft and try again in 2025.
Obviously, that would be an exceedingly risky strategy that could backfire in a big way. If Miller's sources are accurate, it could also create a scenario like the one that unfolded in 2004, when the Chargers held the No. 1 overall pick and hoped to make Eli Manning their long-term signal-caller. Manning had made it clear, however, that he did not want to play for the San Diego franchise, so while the Chargers did draft the Ole Miss product, they quickly swung a deal with the Giants whereby Manning wound up with Big Blue and Philip Rivers landed with the Chargers, a transaction that had an indelible impact on both clubs and on the league as a whole.
Another factor at play here is the fact that collegians are now entitled to earn money through Name, Image, and Likeness (NIL) ventures, and as one of the top athletes in all of college sports, Williams has taken full advantage of that. As noted in a recent article by the Sports Business Journal, Williams has built a "seven-figure portfolio" through deals with brands like Beats by Dre and PlayStation, so he may have the financial wherewithal to pass on an NFL landing spot that he considers less than ideal.
Williams spent 2021, his first college season, at Oklahoma before transferring to USC in 2022. Across those two years, he completed 469 of 711 passes (a 65.9% completion rate) for 67 TDs against just nine interceptions. He also carried the ball 192 times for 824 yards (a 4.3 YPC rate) and 16 scores.