Most of the reporting done regarding last year's Deshaun Watson sweepstakes revealed the Falcons were set to land the then-embattled quarterback via trade, but the Browns' $230MM fully guaranteed contract won out. Arthur Blank's stance now is the team was not especially close to acquiring Watson.
Asked about the differences between the Watson pursuit and the Falcons joining the rest of the QB-needy or borderline QB-needy teams in avoiding Lamar Jackson, Blank said staff conversations led the team to view Watson as a poor fit.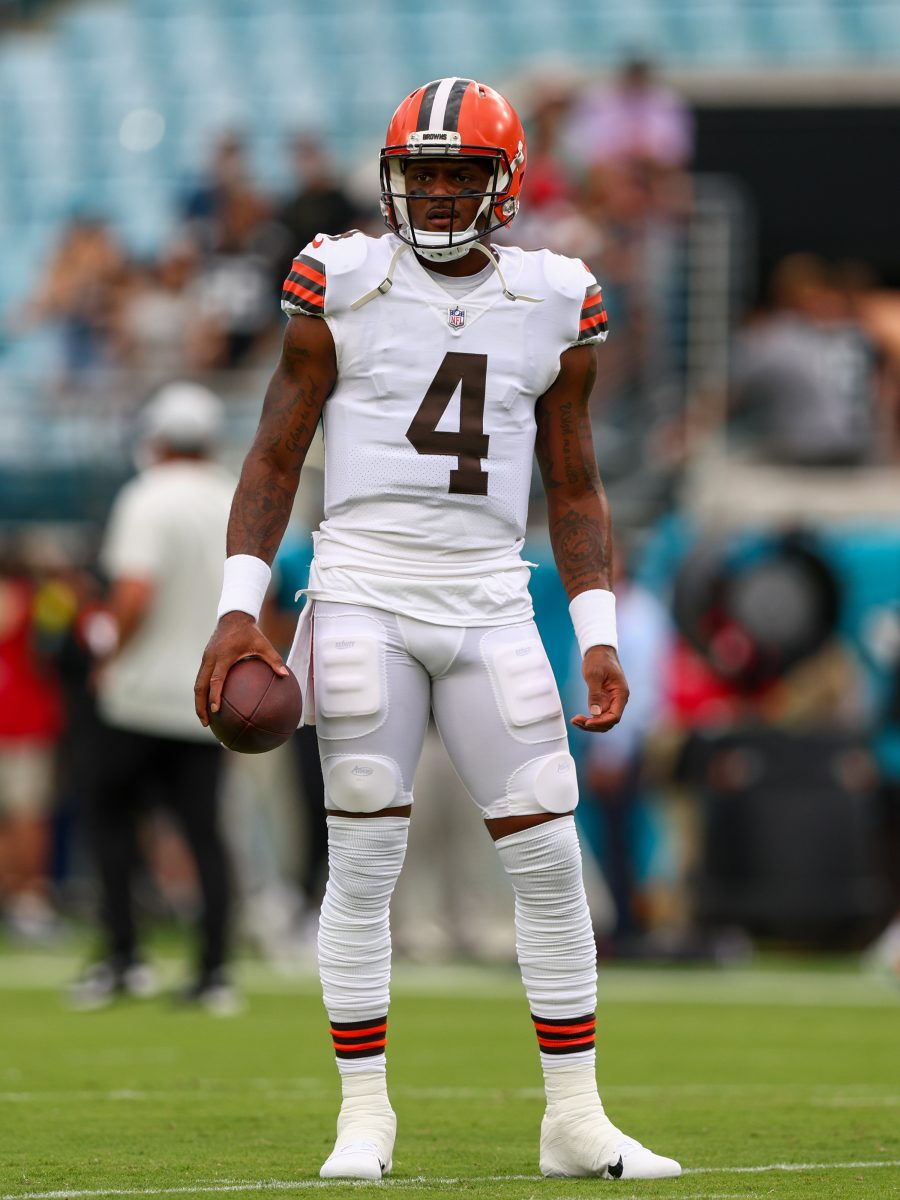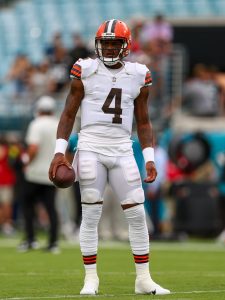 "I think we explored the one last year, which is what our responsibility was," Blank said, via the Atlanta Journal-Constitution's D. Orlando Ledbetter. "We didn't explore it deeply, deeply. We spent some time on it from a legal standpoint, personal standpoint, value standpoint on the player and a variety of things. Soon after we got into exploring, we decided it wasn't a very good match.
"… I think Lamar's situation, and I don't really want to spend a whole lot of time talking about players on other clubs, but Lamar's situation, I think is very different. A different player. Different time."
The Falcons joined the Browns, Panthers and Saints as meeting the Texans' trade price, and a report the day Houston agreed to send Watson to Cleveland indicated Atlanta was "very close" to acquiring the Georgia native. Watson had narrowed his list to the Falcons and Saints — before the Browns' contract offer — and the quarterback was believed to be recruiting Jarvis Landry and Leonard Fournette to Atlanta. That report and others later in the year viewed Watson as being Atlanta-bound were it not for Cleveland's historic guarantee structure — one that has altered Jackson's path.
The Texans only permitted the four finalists to meet with Watson had they offered satisfactory trade compensation, pointing to Atlanta being much farther down the Watson road compared to Blank's assessment. The Browns' Watson agreement has directly impacted the Ravens' Jackson talks, with the former MVP long being connected to asking for Watson-level guarantees. No other quarterback is tied to a guarantee north of $124MM, and teams have attempted to make the Watson accord an outlier. Thus far, franchises' efforts have been successful.
The Falcons drafted Desmond Ridder a few weeks after missing on Watson, and they are committing to the third-round pick as their 2023 starter. With Atlanta having not made the playoffs since 2017 and Ridder far from a sure thing, Blank's club would seem to be one of the most logical Jackson suitors. No team has emerged as a suitor, and Blank alluded to Jackson's run-oriented skillset as one of the reasons for the Falcons' current stance. Jackson's recent injury history (11 missed games since 2021) is believed to have affected teams' interest levels, though his contractual demand has long been viewed as the main impediment.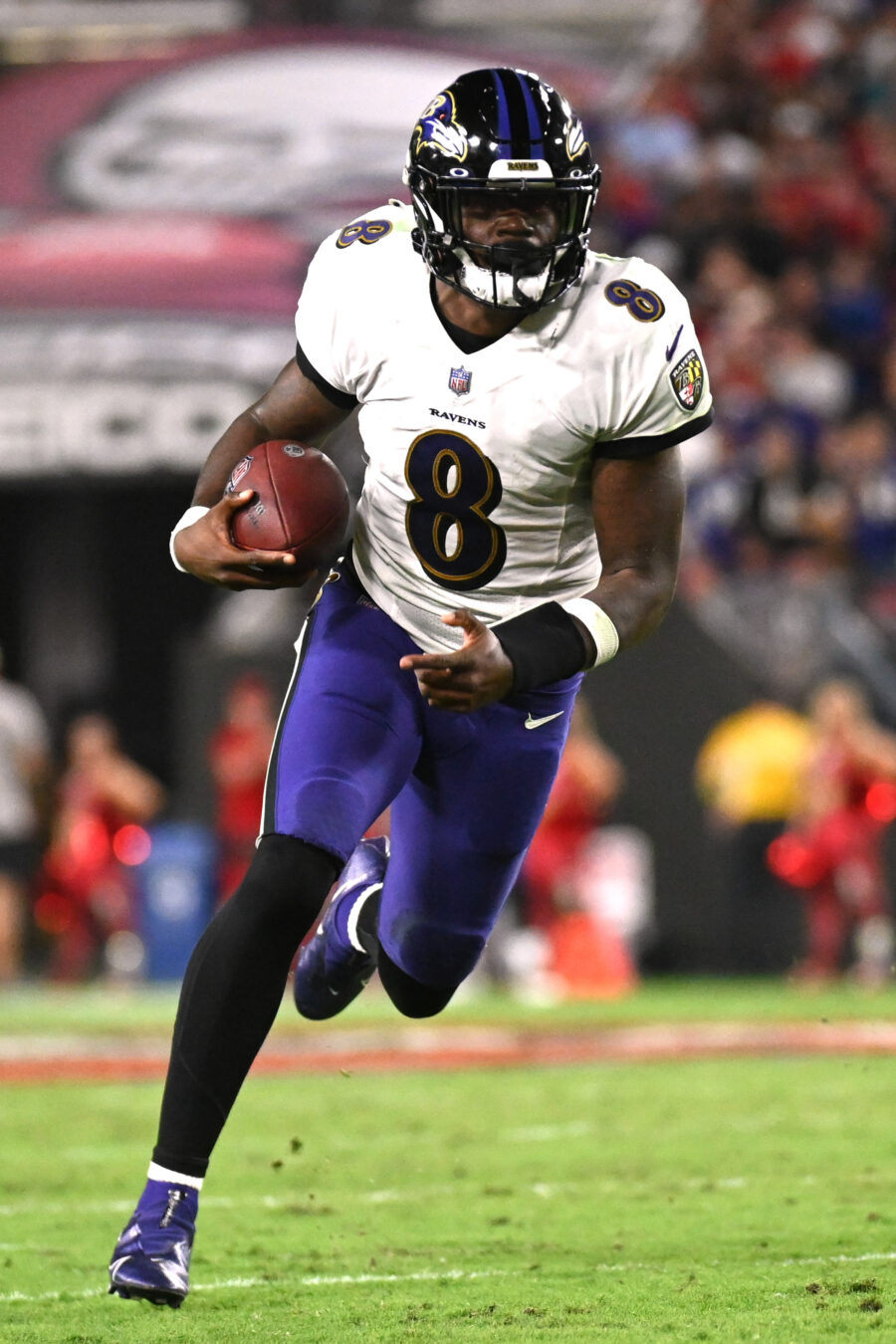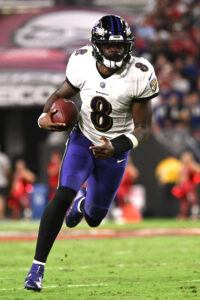 "Looking at it objectively, there is some concern about whether or not he can play his style of game for … how long can that last," Blank said. "I'm not sure. He's only 26. Hopefully a long time for his benefit or anybody that he's signed with. But he's missed five to six games each of the last two years. This is not like baseball and basketball where you're playing 82 or a 182 games, or whatever baseball is now."
Blank confirmed Arthur Smith, GM Terry Fontenot and Falcons CEO Rich McKay looked into Jackson. Blank was not involved in the evaluation. While Blank called Jackson "one of the top quarterbacks in this league," the Falcons will stand down on an expensive pursuit and go with Ridder. The four-year Cincinnati starter worked as the Falcons' first-stringer in four games last season. Ridder completed 63.5% of his passes, threw two TD passes and no INTs, but averaged just 6.2 yards per attempt.
Ridder's rookie contract runs through 2025, and it will help Atlanta build its roster. Although Ridder will need to prove worthy of being a player good enough to build around, the Falcons came into free agency with a top-three cap-space figure. This standing came after the team ate a dead-money record from the Matt Ryan trade ($40MM) and also took on dead-cap hits from the Julio Jones and Deion Jones swaps.
During Blank's run as Falcons owner, the team has authorized three big-ticket quarterback contracts — Michael Vick's 2004 extension and Ryan's second and third accords. It appears Blank, whose team certainly appears to have been close to acquiring Watson last year, would like to build around a rookie deal for a while.
"We just came out a period of time … last year we set a record for the most dead money in the history of the NFL," Blank said. "In my 21 years as an owner, we had close to the least amount of cap room than we've ever had before. This year, we had a healthy amount of cap room. Not very much dead money, a little bit, not much.
"Having compensation at 25% or so tied up in one player, we've lived through that. It definitely can put a lot of restraint on your ability to round out a roster and to have the depth on the roster given 17 games and the nature of this game, it still a contact sport … we need to build a team."
Follow @PFRumors