Hurricane Ian prompted the Buccaneers to move practices to Miami this week, and the Dolphins accommodated the other south Florida team by leaving for Cincinnati early. The 3-0 squad appears to have run into a bit of an issue after holding a practice away from home.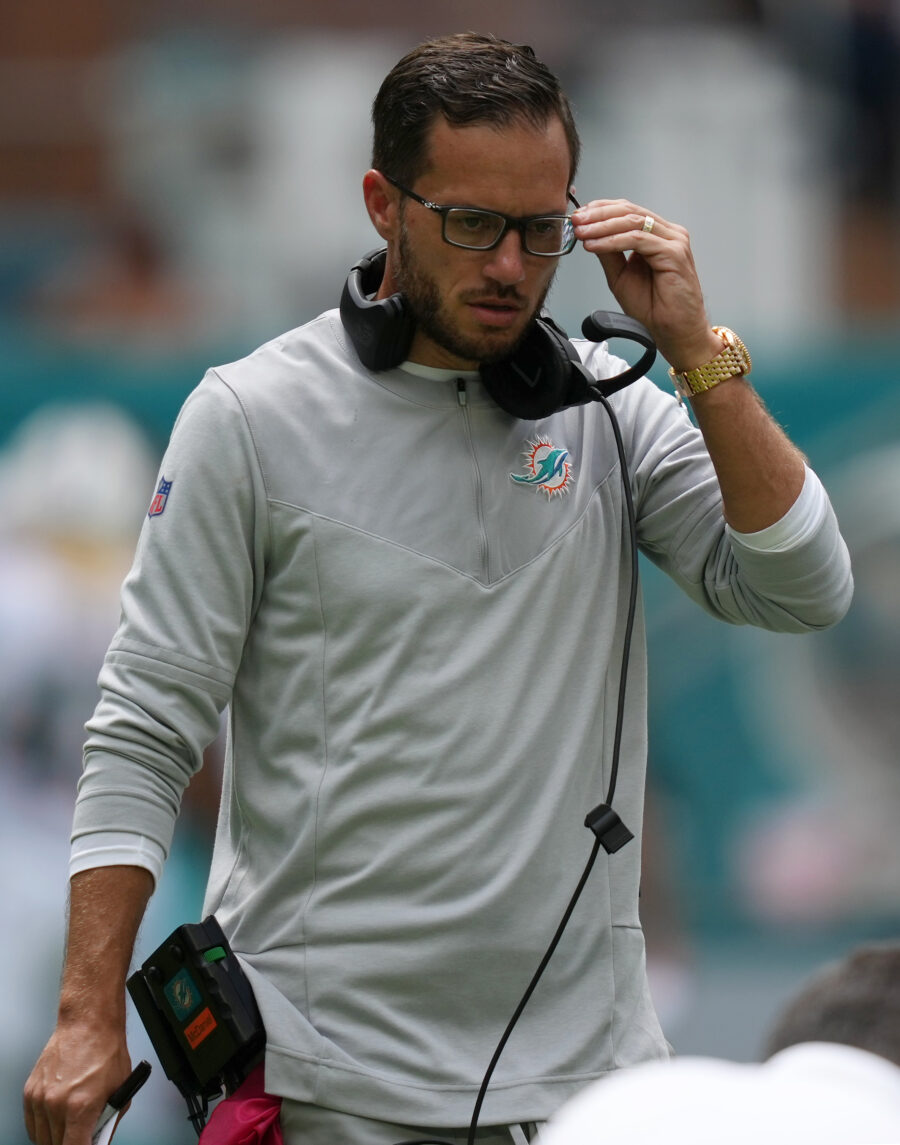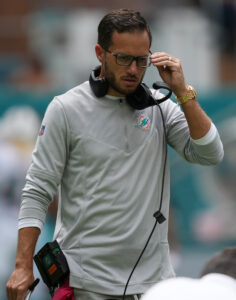 The Dolphins became suspicious of someone filming their Wednesday practice in Cincinnati, and Barry Jackson of the Miami Herald notes NFL Security is investigating this matter (Twitter link). The NFL does not suspect a competitive violation occurred, Mark Maske of the Washington Post tweets.
Nevertheless, Mike McDaniel apparently tried to outwit potential spies. Noticing enough onlookers watching practice — which was held at Nippert Stadium, the Cincinnati Bearcats' home field — McDaniel put a 12th player on offense during his team's walkthrough, Tom Pelissero of NFL.com tweets.
This certainly adds a fun twist to a potential scandal, though this has not reached the scandal stage yet. Nippert Stadium also sits in the middle of Cincinnati's campus and has vantage points for onlookers, The Athletic's Paul Dehner Jr. tweets. The stadium's placement and the Dolphins' inclusion of a 12th man on various plays makes would seemingly make for a less productive walkthrough.
Ohio served as the location of a filming controversy not too long ago. Patriots staffers, during an effort to capture footage for a video piece for the team's website, filmed B-roll of the Bengals sideline during a 2019 game in Cleveland. A Bengals staffer alerted the NFL, which docked the Pats a 2021 third-round pick and fined the team $1.1MM. It does not sound like similar penalties will be forthcoming in connection with the Dolphins' suspicions, but this could be an interesting footnote ahead of Thursday night's AFC showdown.