One of the top storylines in Miami is how the team's offense will grow under new head coach Mike McDaniel. Before the team takes the field for the first time with him in charge, though, the organization will have to decide if it wants to retain tight end Mike Gesicki, and how much they are willing to pay to do so. As The Miami Herald's Barry Jackson writes, scheme fit with the new coach could play a big role in the decision.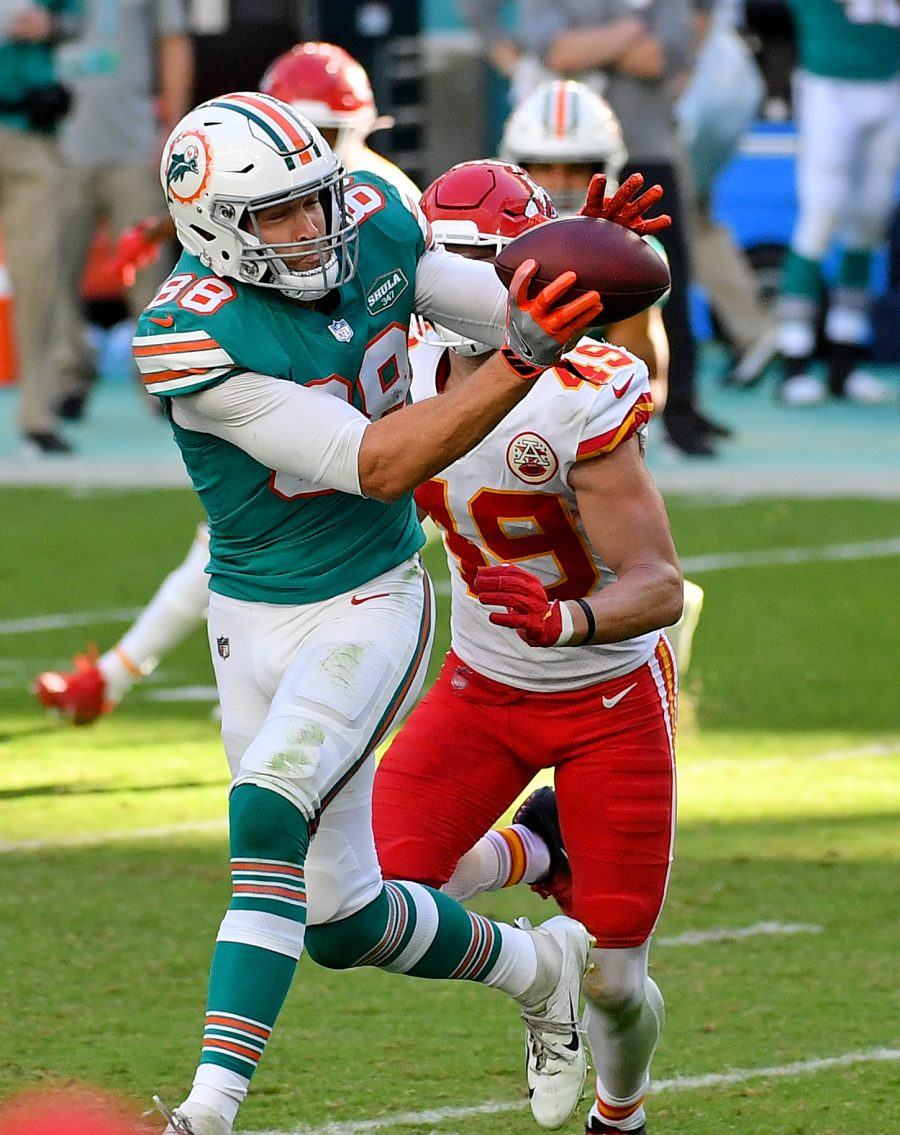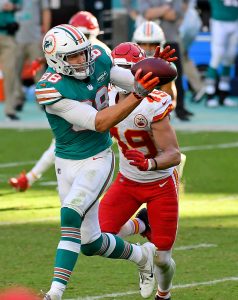 Before the 2021 season started, it was reported that the Dolphins weren't looking into an extension with the former second round pick. At that point, he was coming off a career-best season, where he posted 53 catches for 703 yards and six touchdowns. That placed him amongst the most productive tight ends in the league, and set him up for another successful season.
2021 saw the Penn State product record 73 catches for 780 yards and two touchdowns in 17 games. The reception and yardage totals ranked fifth and eighth in the league, respectively. The season also cemented Gesicki's status as quarterback Tua Tagovailoa's second favorite target, behind rookie Jaylen Waddle.
However, most of Gesicki's production has come from lining up more as a wide receiver than a tight end, Jackson notes. Much of the reason for that is his sub-par blocking, both in the run and pass game, something that could be seen as a detriment for McDaniel, who is coming from a run-heavy scheme in San Francisco. The stylistic difference between Gesicki and George Kittle, whom McDaniel coached for years, could be problematic in terms of working the former into a new scheme in Miami.
More importantly, in the short term at least, Gesicki's alignment could lead to problems in negotiations. He could attempt to be listed as a WR, rather than a TE for franchise tag purposes, something that would carry a difference of roughly $8MM. While Jackson notes that the odds of such a strategy working aren't great, compromises are possible. If he were to sign on the TE tag, Gesicki would earn an estimated $10.8MM in 2022.
Ultimately, Jackson writes of Gesicki that "it wouldn't be shocking if the Dolphins kept him". Given his production, and the overall lack of weapons Miami currently has, tough, the uncertainty around his situation so close to free agency is certainly striking.