Jedrick Wills has been a mainstay on the Browns' offensive line since his arrival in the NFL in 2020, operating as a full-time left tackle starter for three years. His performance to date has not lived up to expectations, though, leading to questions about his long-term future with the team.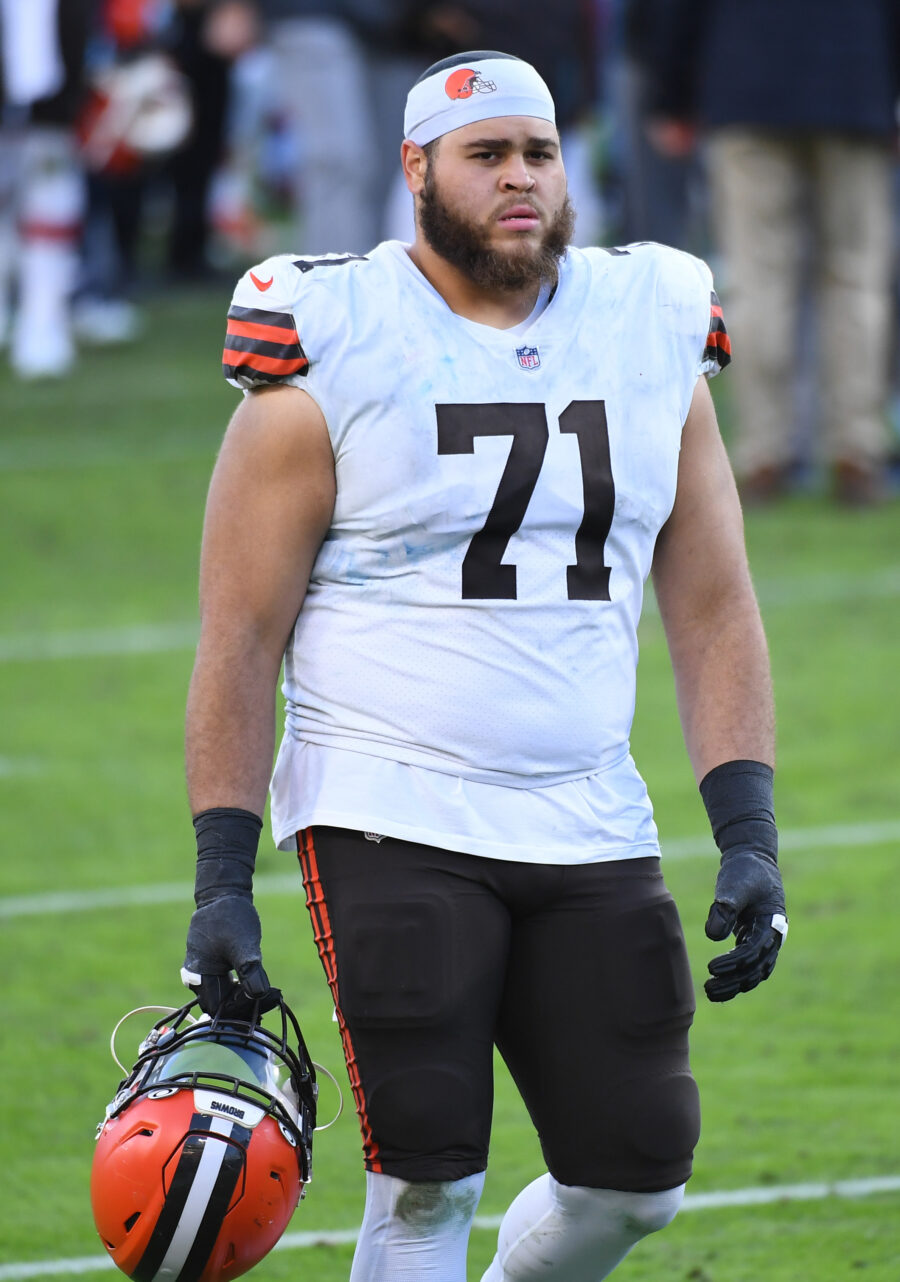 Cleveland has committed to the former No. 10 pick for the next two seasons, having picked up his fifth-year option for 2024. That decision will earn Wills $14.18MM one year from now, and provide him plenty of further opportunities to play his way into a multi-year extension. Doing so will require a step up in play in the future compared to his first three campaigns, which have yielded middling PFF grades and less-than-stellar evaluations from several observers.
The Browns remain optimistic regarding Wills' ability to develop into a franchise tackle, however, as noted by Mary Kay Cabot of Cleveland.com. The Alabama product played a full season for the first time in 2022, logging over 1,000 snaps. He was charged with six sacks and 41 pressures allowed by PFF, and committed eight penalties. Those figures have not resulted in a lack of confidence on the team's part.
"In the moment, in the season, you felt it because he was healthy and was playing well," head coach Kevin Stefanski said of Wills earlier this offseason. "But as you go back and watch a lot of the tape over and over, he's doing a nice job in the run game and the pass game. He's winning his one-on-one matchups. Never perfect because it's hard to be perfect as a left tackle in this game. But he played well. I really think, if he stays healthy, the trajectory continues to ascend."
Cabot notes that a Wills extension will likely come no earlier than the 2024 campaign, giving the team at least a full season to evaluate him with Deshaun Watson at the helm. She adds that some speculation has tied Wills to a position change to guard or the right tackle role he had in college while protecting the blindside of southpaw quarterback Tua Tagovailoa. Continued usage at left tackle can be expected moving forward, though.
The Browns added a developmental tackle in this year's draft by selecting Dawand Jones in the fourth round. His likeliest route to playing time is on the right side as an eventual successor to veteran Jack Conklin, however, so plenty of attention and expectations will be directed to Wills this season and next. The degree to which he matches the team's confidence in him will go a long way in determining their willingness to invest in him beyond 2024.