FEBRUARY 3: The Broncos and Payton have sorted through the details and have agreed on his contract. Payton signed a five-year deal Friday, Schefter tweets. The reported salary is believed to be between $17-$21MM on average.
JANUARY 31: Although the Broncos' head coaching search had experienced some turbulence, the franchise will come away with its initial frontrunner. The Broncos and Saints are finalizing terms on a trade for Sean Payton's rights, Adam Schefter of ESPN.com reports (on Twitter).
Payton is expected to become the Broncos' next head coach. This will be the former Saints leader's second opportunity as an NFL HC. While Payton had been connected to staying at FOX for another year and waiting for the 2024 hiring period, the Broncos have changed his mind.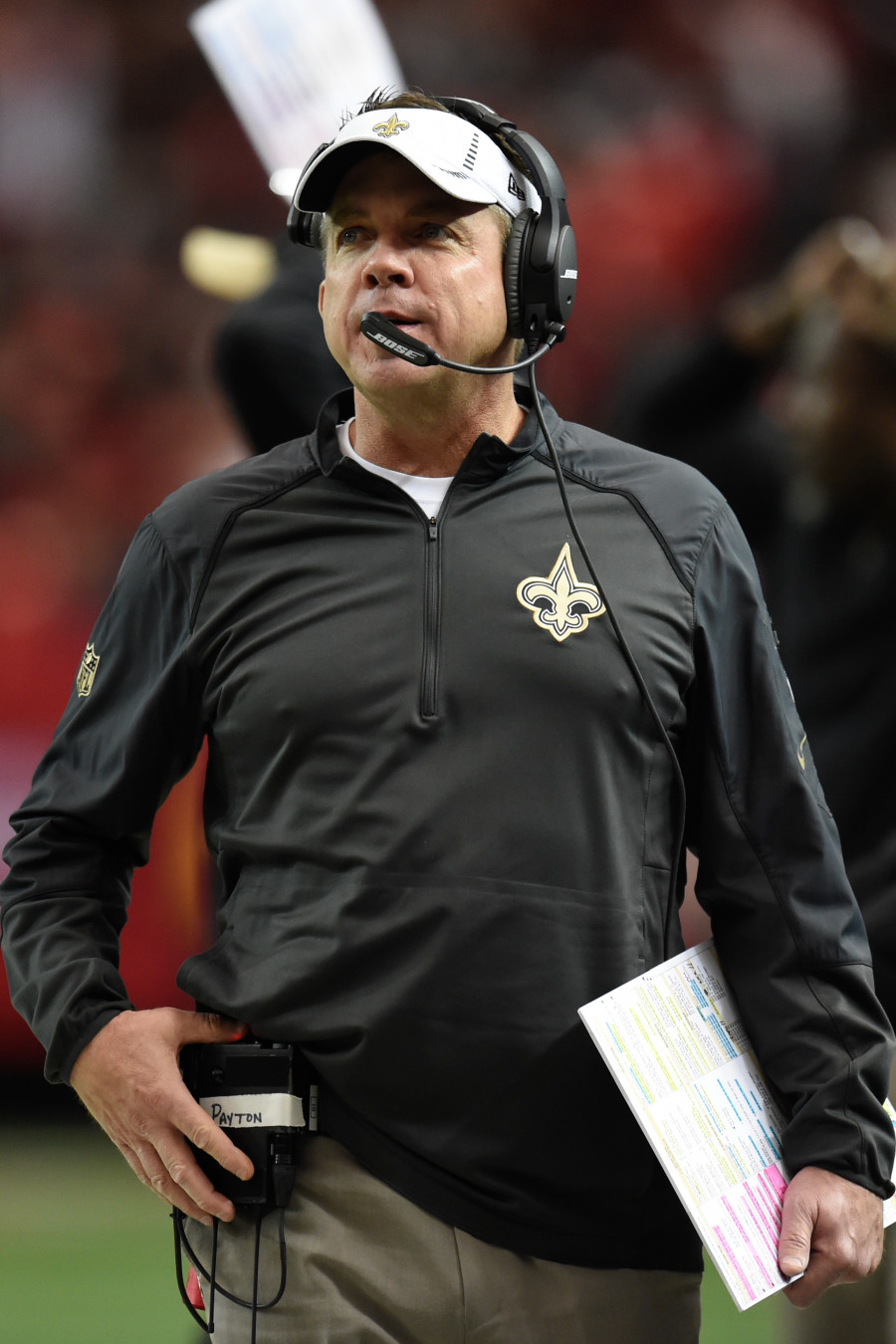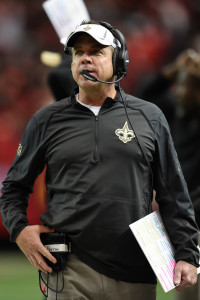 This blockbuster transaction will lead to the Saints receiving compensation for their 16-year head coach, who stepped down after the 2021 season. The teams have finalized the compensation, Ian Rapoport of NFL.com reports (via Twitter). The Broncos gave the Saints a choice of two trade packages, Schefter adds. The Saints could have received the Broncos' 2024 first-round pick and a 2023 fourth or a package that sends Denver's 2023 first-rounder and 2024 second to New Orleans. The latter deal, which the Saints preferred, will also see Denver acquire New Orleans' 2024 third-round pick (Twitter link).
As far as compensation goes, this is a significant haul. The Broncos join the Jets, Patriots and Buccaneers in agreeing to send first-round picks for coaches over the past 30 years. Payton interviewed with four of the five HC-needy teams this year but made the Broncos his first meeting. The Broncos will have a depleted 2023 draft arsenal, thanks to the deals for Payton and Russell Wilson. But Payton will become by far the franchise's highest-profile HC since Mike Shanahan.
This process included twists and turns, including another on Tuesday. Previously linked to having DeMeco Ryans as a frontrunner, the Broncos may or may not have circled back to him again hours ago. The Broncos attempted to hire Ryans, who just accepted the Texans' HC offer, earlier today, Rapoport adds (via Twitter). When Ryans declined, the Broncos agreed to part with significant draft capital for Payton. Schefter, however, refutes this story and adds the Broncos did not contact Ryans — the Houston frontrunner for a few days now — this week (Twitter link). Regardless, the team produced one of the more eventful HC searches in recent years.
Broncos CEO Greg Penner flew to Ann Arbor to meet with Jim Harbaugh, who had previously turned the Broncos down to stay at Michigan. Dan Quinn, who interviewed with the team in each of the past two Januarys, also backed out of Denver's search last week. Evidently not big on taking "no" for an answer, the new Broncos ownership group ended up landing the coach who was long believed to be the favorite. This certainly proved quite the journey.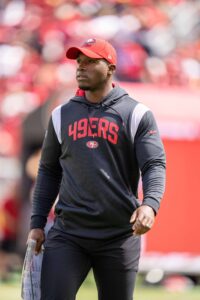 Payton, 59, was believed to be intrigued by both the new Broncos ownership contingent and the prospect of coaching Wilson. The latter had included the Saints on his initial list of acceptable trade destinations back in 2021. While the Seahawks did not end up trading Wilson that year, Payton will attach his career to the potential Hall of Fame passer on the heels of his worst NFL season.
Wilson reached out to Payton during the process, and while the former Super Bowl-winning HC was connected to the Cowboys and Chargers' jobs months ago, he will pass on those potentially opening up down the line to accept the Broncos' offer. Said offer is likely to be massive, given the leverage Payton possessed. Payton was connected to seeking a deal worth more than $20MM per year. That would put the FOX analyst on par with the league's highest-paid coaches.
Reports pegged Payton as both being onboard with Denver's Rob Walton-fronted ownership contingent while also potentially fearing a power struggle with one of the struggling team's new owners. Payton made a point to directly refute the latter stance, and it should be expected he will have final say when it comes to the Broncos' roster. GM George Paton had held that control from 2021-22, and while a phonetically challenging Payton-Paton partnership could still be in the works, the team's new head coach is believed to want to bring some personnel staffers with him. Penner said both Paton and the team's next HC will report directly to him. Tuesday's hire stands to further diminish Paton's power, though the rumored Broncos big swing happening represents a major development for a team that has whiffed on a few HCs in recent years.
Denver won Super Bowl 50 in Gary Kubiak's first season and went 9-7 in 2016, narrowly missing the playoffs. Citing health reasons, Kubiak stepped down after the '16 season. That began a wayward course for the Broncos, who saw first-time HCs Vance Joseph, Vic Fangio and Nathaniel Hackett combine for six straight losing seasons. Hackett's tenure, in particular, led to ignominy. Despite trading for Wilson, the Broncos plummeted to last place offensively and saw their HC struggle with game management and play-calling — eventually giving up both those responsibilities — before becoming the third HC since the 1970 merger to be fired before his first season ended. That led to the Broncos' push for an experienced coaching option. They will end up with one of this era's top play-callers.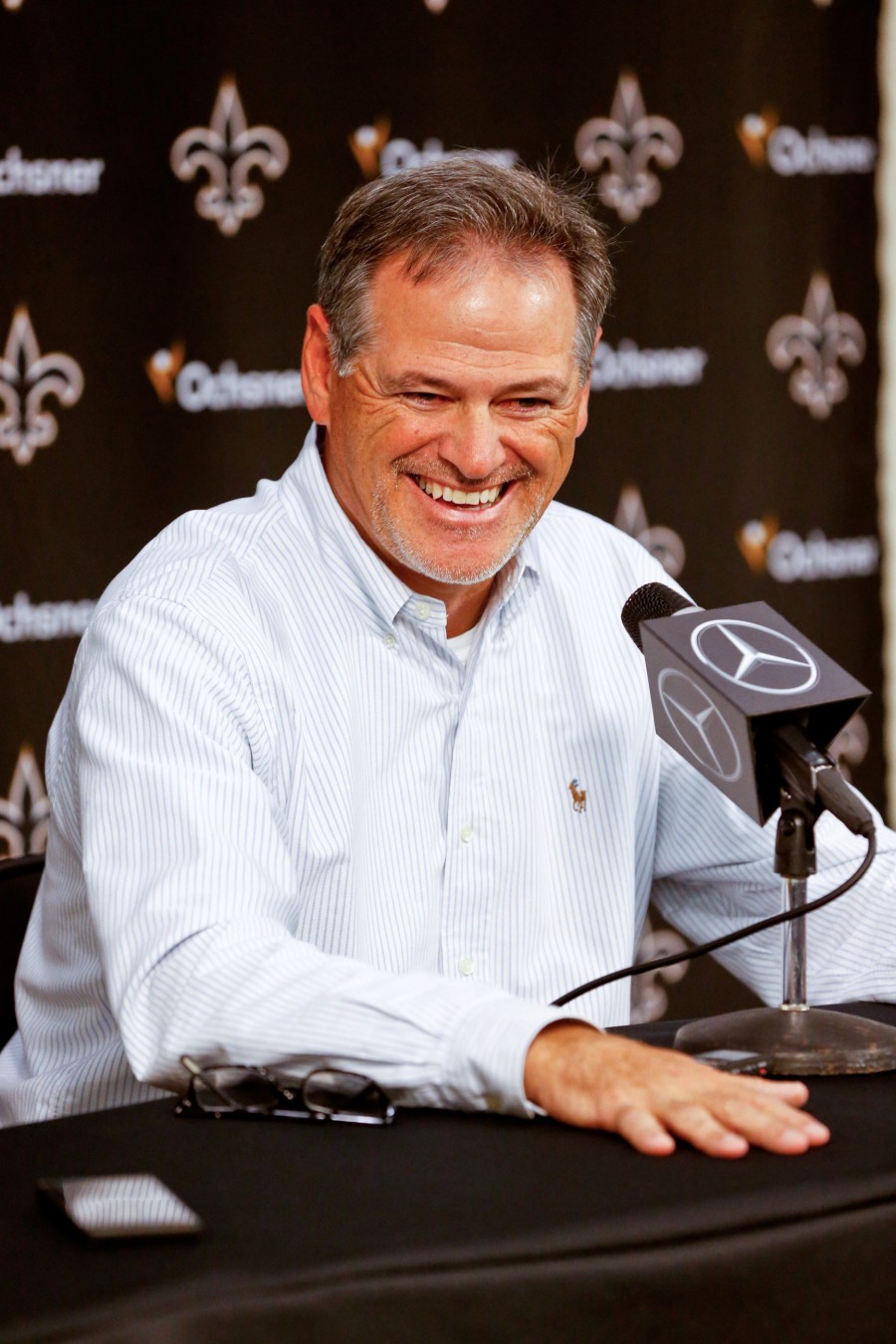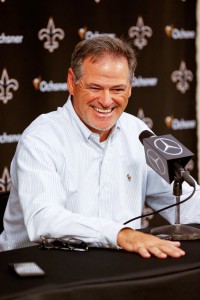 Despite taking over a team that went 3-13 during a Hurricane Katrina-affected 2005 season, Payton led the Saints to the 2006 NFC championship game and finished his New Orleans run without a 10-loss season. The Saints signed Drew Brees in 2006, but the future Hall of Fame passer — who had gone through an inconsistent Chargers tenure — made immense strides under Payton. Prior to the Brees-Payton partnership, the Saints had won one playoff game in 39 years. Payton and Brees ballooned that total to 10, churning out top-10 offenses annually. The Bountygate scandal dinged Payton's reputation for a bit, but his return to the Saints produced another run of playoff berths and a would-be Super Bowl LIII trip — one a historically controversial pass interference no-call ultimately denied.
In seeing Payton follow Bill Parcells, Bill Belichick and Jon Gruden as modern coaches traded for packages fronted by first-round picks, the Saints will hold a 2023 first-rounder — months after sending their own to the Eagles in a deal that helped them move up for Chris Olave. Longtime Saints GM Mickey Loomis played his Payton card well, asking for two first-round picks and collecting first- and second-rounders.
The Saints will obtain the 49ers' first-round pick (No. 29 overall), one the Broncos acquired from the Dolphins in the Bradley Chubb trade. This will officially close the book on the most successful tenure in Saints history. New Orleans is keeping ex-Payton lieutenant Dennis Allen around for a second season, but the second-chance HC still has plenty to prove after a 7-10 season in charge.
Over the past two years, the Broncos will have given up three first-round picks, three seconds and a fifth (while getting back third- and fourth-rounders) to bring Wilson and Payton to town. The Broncos now do not have a pick until this year's third round. Draft-wise, this has been a historically costly period for the AFC West franchise. Denver held a second-round pick in last year's draft, thanks to the 2021 Von Miller trade, but now will face a tougher road to adding talent around Wilson this year.
Considering the team's 2022 disaster, making a big move to salvage Wilson trumped concerns about draft capital. The gap between Payton's accomplishments and the non-Harbaugh wing of this year's Broncos search will lead to the explosive transaction, and the former NFC South sideline mainstay chose a franchise that has biannual games against Patrick Mahomes and Justin Herbert as the place for his second HC stay. For a second straight year, the Broncos will be one of the most-discussed teams leading up to the season.
Follow @PFRumors