The Broncos snapped their skid of home losses, holding off the Packers in Week 7. But thanks to the team's blown leads against the Raiders, Commanders and Jets, it is 2-5 heading into its Chiefs rematch. Already moving on from Frank Clark and Randy Gregory, the Broncos will have more decisions to make soon.
Although Sean Payton's team is believed to be open for business, some pushback has come with regards to how far it will go to stockpile draft capital at the midseason point. The Broncos are prepared to listen on anyone — with the possible exception of Patrick Surtain, who is not believed to be available — but are not planning a sell-off, The Athletic's Dianna Russini notes. Barring big offers, NFL.com's Ian Rapoport confirms the team is not on track to be an aggressive seller.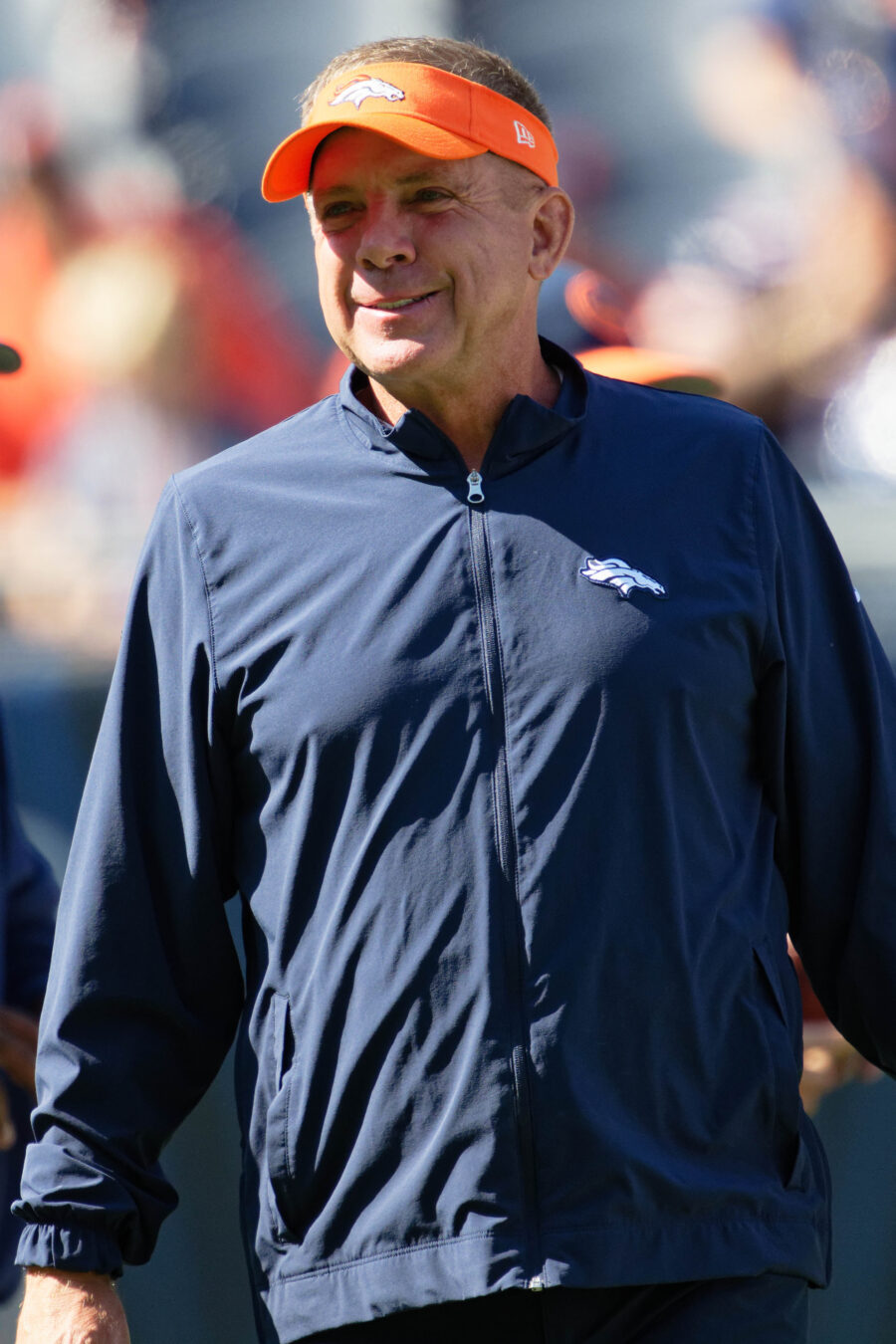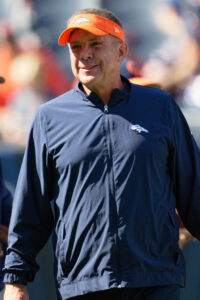 [RELATED: Assessing Jerry Jeudy, Courtland Sutton's Trade Candidacies]
No team has parted with a higher-profile batch of talent in-season over the past five years than the Broncos, who have moved Demaryius Thomas (2018), Emmanuel Sanders (2019), Von Miller (2021) and Bradley Chubb (2022). And Payton will surely want to recoup some draft capital, especially considering what the franchise needed to give up for him and Russell Wilson. Despite George Paton's GM title, Russini confirms Payton will be closely involved in any trade. Considering what the Broncos gave up in terms of compensation and draft capital to land Payton, it has been widely assumed Paton has drifted to second in the personnel hierarchy.
Defensive pieces should be considered more likely to go, per Russini. Denver has a Pro Bowl safety, in Justin Simmons, and veteran linebacker Josey Jewell is in a contract year. None of the Broncos' post-Gregory/Clark edge rushers are in walk years, however. Defensive tackle D.J. Jones is signed through 2024, though he was added to play in Ejiro Evero's defense. Simmons would stand to generate the most interest, given his status as one of the NFL's best safeties, but Kareem Jackson's four-game suspension effectively takes him off the market. The 35-year-old veteran has not played particularly well this season, but his absence — coupled with Caden Sterns' season-ending injury in Week 1 — may prompt the Broncos to stand down on Simmons..
More buzz has surrounded Denver's offensive talent, but the Broncos are not necessarily committed to moving Jerry Jeudy. Although the former first-round pick landed in trade rumors last October and throughout the offseason, he is unlikely to generate an offer close to the level the organization sought. Denver wanted a first-rounder for Jeudy this offseason, but his slow start probably will not lead any team to hand over such a return. Even a second-rounder will probably be difficult to come by, with Denver7's Troy Renck noting interest has diminished in the talented but inconsistent receiver. While interest remains, Renck mentions a third-rounder as potential compensation. The Broncos drafted Jeudy 15th overall three years ago.
Jeudy's $12.99MM fifth-year option salary is fully guaranteed; that component has been an issue for teams. Courtland Sutton has fared better this season, and the sixth-year wideout played a lead role in helping the Broncos beat the Packers on Sunday. Sutton, 28, has been viewed as less likely to be traded than Jeudy. But the Broncos still having Jeudy under contract in 2024 gives them time. Sutton is signed through 2025, and with no guarantees on the books beyond this year, flexibility exists in the four-year, $60MM contract.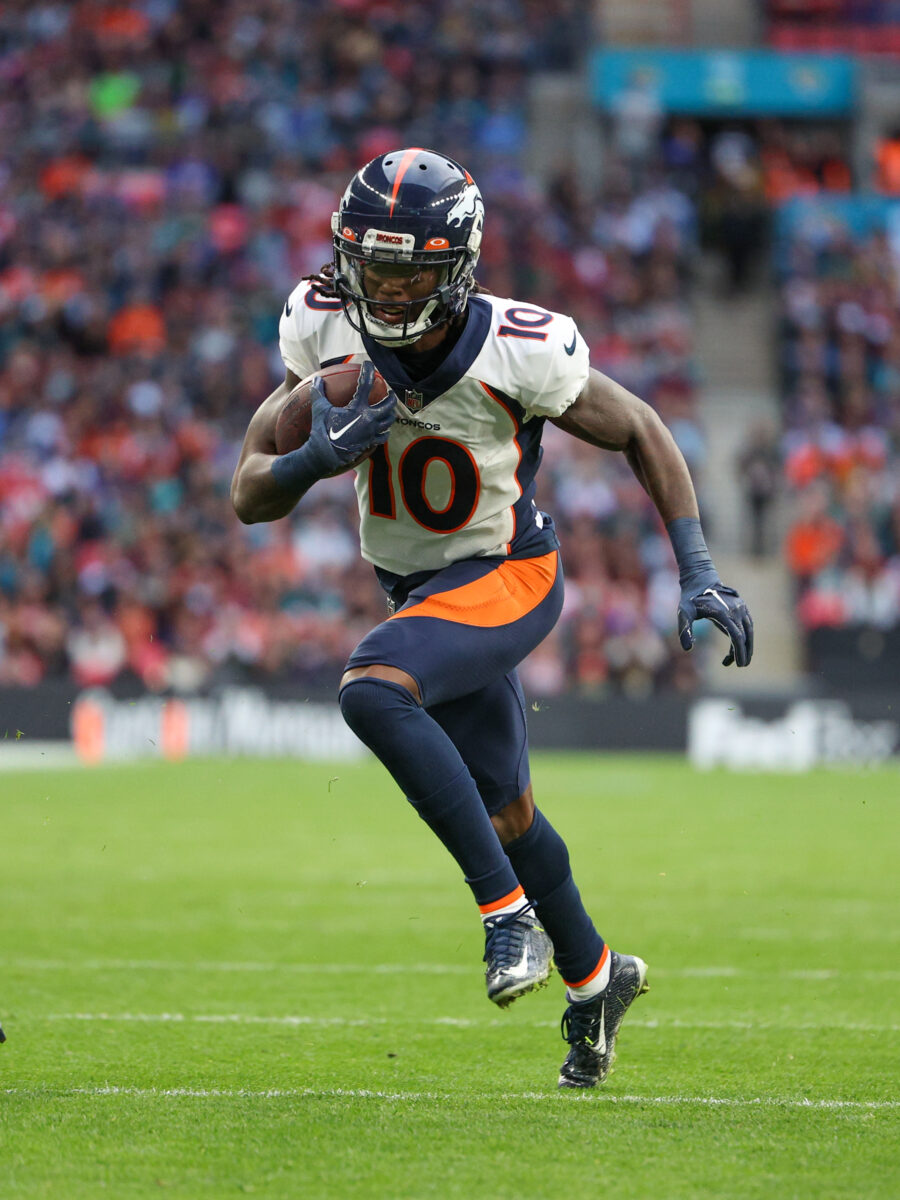 The Broncos should be expected to make a seller's trade or two, per Renck, and another loss to the Chiefs would seemingly accelerate a desire to collect a couple of assets. The Broncos also travel to Buffalo after their Week 9 bye. With Simmons, Jeudy and left tackle Garett Bolles signed through 2024, the team will need to weigh its trade chips' potential future contributions against any offers that come in before the Oct. 31 deadline.
Regarding one of the players the Broncos already jettisoned, Clark remains a free agent. After dangling the ninth-year veteran in trades, the Broncos moved on via release. Payton said Clark grumbled about a lack of playing time, which led to the cut.
"Frank was frustrated with the snaps, or lack thereof,'' Payton said, via the Denver Gazette's Chris Tomasson. "We brought him in hoping that we could get more from him. In fairness to Frank, I don't think he ever felt like he was getting enough in a row to play well, and yet, some of the other younger guys were earning those spots."
Clark, 30, did not have much of a chance to see steady snaps. The Broncos used him as a backup in Week 1, and he missed the next three games due to a groin injury sustained in practice. Clark, who has been linked to a Chiefs reunion, played just 11 defensive snaps in his return to action against the Jets. The Broncos activated Baron Browning off the reserve/PUP list Saturday and teamed him with starters Jonathon Cooper and Nik Bonitto in Week 7.