MARCH 17: While teams' interest could reach the point of an offer the Broncos cannot refuse, the team does not want to move either Jeudy or Sutton. Denver prefers to move forward with both starters, Mike Klis of 9News tweets. Optimism exists Payton will unlock some of the long-held potential of both Sutton and Jeudy, per Klis, who notes the team has hope Sutton — now more than two years removed from his September 2020 ACL tear — will return to his pre-injury form. Sutton is due a $14MM base salary in 2023.
MARCH 15: As they did before the 2022 trade deadline, the Broncos are receiving calls on Jerry Jeudy. The team has thus far shut down interest in the ascending wide receiver, but a price point has emerged that could convince the franchise to sell high.
The Broncos would want a first-round pick for the fourth-year receiver, Jeff Howe of The Athletic reports (on Twitter). Jeudy can be controlled on his rookie contract through 2024, with his fifth-year option call due by May. That seems likely to be exercised — by the Broncos or another team — given Jeudy's talent.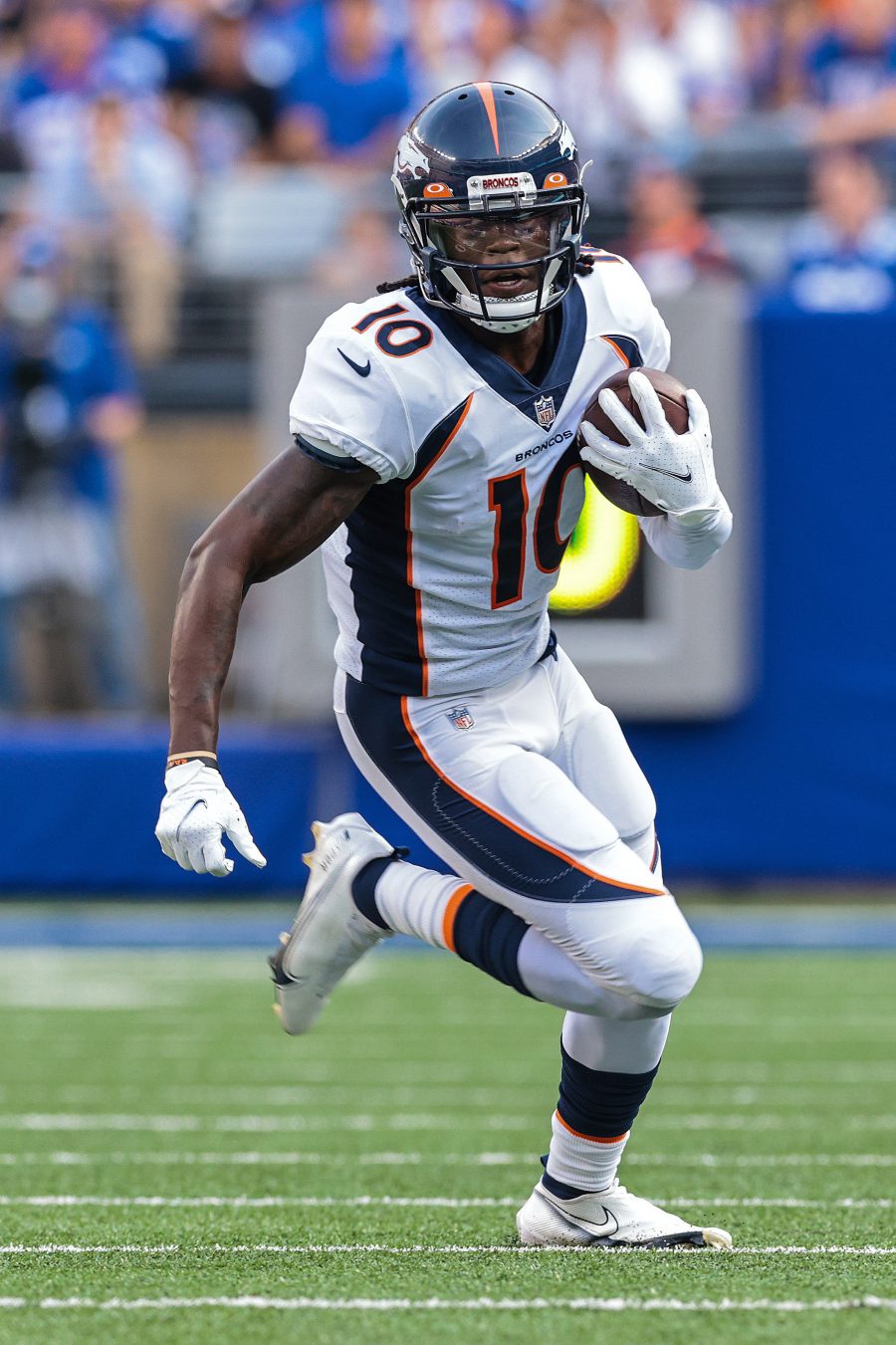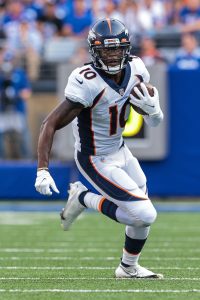 Denver resisted interest in Jeudy last year, and it made sense for the Broncos to regroup and prepare for the former first-round pick to be part of a better offense in 2023. But neither Sean Payton nor George Paton was in place when the Broncos drafted Jeudy. While the Alabama product profiles as Denver's top receiver, the team does not have first- or second-round picks in this year's draft — due to the Payton and Russell Wilson trades. Using Jeudy or Courtland Sutton would be a way for the franchise to add a pick or multiple selections in this year's draft.
A recent report indicated teams have called the Broncos on Sutton and Jeudy, but the team has thus far passed on trade overtures toward the John Elway-era investments. Both players are on affordable contracts, with Sutton signed through 2025 on a $15MM-per-year accord he signed during the 2021 season. With the Bengals and Chargers taking Tee Higgins and Keenan Allen off the market, respectively, teams seeing if they can pry one of the Broncos' starters away — in exchange for much-needed draft capital — makes sense.
Then again, the Broncos gave Wilson a $49MM-per-year extension before last season and are still banking on the former Seahawks star re-emerging from a shockingly mediocre 2022 season. Dealing away Jeudy, 23, would stand to hinder Wilson's rebound effort. Sutton would seem to make more sense as a trade chip, though he would be unlikely to fetch as much. He is entering his age-28 season. But the team has a similar player in Tim Patrick, an outside receiver tied to a $10MM-per-year contract. Patrick has not come up in trade rumors, having missed last season with an ACL tear.
The Cowboys and Giants were among the teams to contact the Broncos on Jeudy before the deadline last year; Dallas made an offer. Both teams are still believed to be looking for receiver help. The Broncos have upped their asking price compared to last year, when a report pegged the team as seeking a second-round pick. Given this modest free agent receiver class and only veterans DeAndre Hopkins and Brandin Cooks viewed as available via trade, Denver is asking for more now. Following those trade rumors, Jeudy finished the 2022 season with a career-high 972 receiving yards to lead the Broncos. This did not move the needle much, however, as Denver's Nathaniel Hackett-directed offense ranked last in scoring.
In New Orleans, Payton prioritized multiple receivers — Marques Colston, Michael Thomas — but reached agreements to trade two complementary talents (Cooks, Kenny Stills) as well. The Broncos, as the Saints are known to do, are investing heavily along their offensive line. The team reached agreements with Mike McGlinchey and Ben Powers this week, and the team will likely consider a Quinn Meinerz extension next year. Considering Jeudy's age, the Broncos will face a pivotal decision on the state of their receiving corps soon.
Follow @PFRumors