The Broncos' attempt to upgrade their offense around Russell Wilson and Nathaniel Hackett faceplanted in 2022, and during that tumble, teams contacted the struggling AFC West squad about its starting wide receivers. The Broncos shut down those inquiries, but teams are now again wondering about their availability.
Jerry Jeudy and Courtland Sutton have prompted calls from multiple teams this offseason, Dianna Russini of ESPN.com tweets. Both are starters on manageable contracts, and each can be kept through 2024. As such, the Broncos informed the interested teams they are not shopping either player.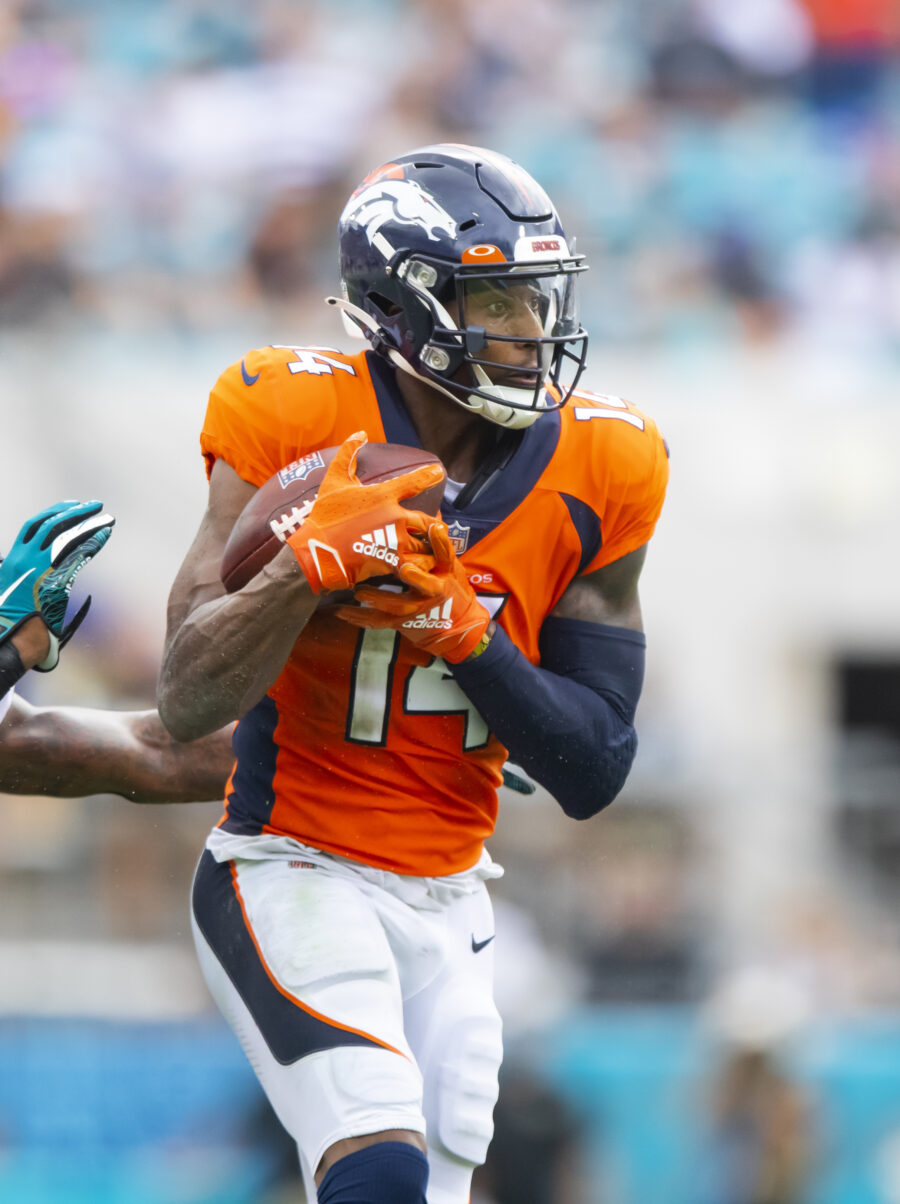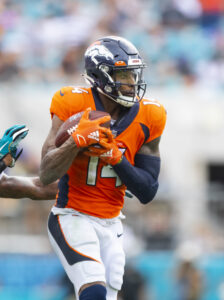 Sean Payton is now running the Broncos, alongside GM George Paton. Jeudy and Sutton were John Elway-era investments, the former arriving as a 2020 first-round pick and the latter joining the team — as a 2018 second-rounder — during Demaryius Thomas and Emmanuel Sanders' tenure together. Neither has been consistently productive, though both have put together lengthy stretches. Injuries and Denver's quarterback situation has hindered each, with 2022's all-fronts disaster leading to struggles as well. Even as the Broncos ranked last in scoring, however, Jeudy 972 receiving yards and Sutton compiled 829.
Sutton signed a four-year, $60MM extension during the 2021 season; that deal runs through 2025. The wideout market exploded in the months after Sutton signed. Jeudy's rookie deal runs through 2023, and the Broncos should be expected to pick up his fifth-year option for 2024. That decision is due by May. Denver also has Tim Patrick and KJ Hamler on its payroll, but neither would carry the trade value on the level of Jeudy or Sutton. Jeudy received more trade interest last year — the Cowboys made an offer, and the Giants also pursued the Alabama alum — though Paton confirmed both generated interest.
Although Sutton sent out a tweet seemingly pertaining to his Broncos status Friday, indications are he is not going anywhere. But the Broncos making him available could help them in terms of draft capital. The team understandably held off on dealing away Wilson's top two targets last fall, expecting a bounce-back showing from the QB in 2023, but it has since parted with its 2023 first-round pick (for Payton). It lacks a second-rounder as well, due to the Wilson trade.
Denver entertaining a receiver trade would come as teams prepare offers for what is viewed as a mediocre free agent class and as the Chargers and Bengals have shut down trade overtures regarding their receivers. Keenan Allen and Tee Higgins are not available, per those teams' GMs, pushing the likes of DeAndre Hopkins and Brandin Cooks to the top of the trade block at the position. Given the state of the wideout market, it is understandable teams are calling the Broncos. Barring a big offer, at least, the team looks prepared to have each work in Payton's offense.
Follow @PFRumors