The Bengals have rolled out one of the NFL's best position groups over the past two years, teaming Ja'Marr Chase with Tee Higgins and Tyler Boyd. But Cincinnati's wide receiver situation becomes more complicated this year. Higgins is now extension-eligible, during the same offseason in which Joe Burrow is expected to sign a potentially record-setting re-up.
One year remains on Higgins' contract, and the prospect of a big Chase payday has invited speculation about the Bengals' high-profile No. 2 wideout's future. Bengals VP of player personnel Duke Tobin emphatically shot down the notion Higgins is available.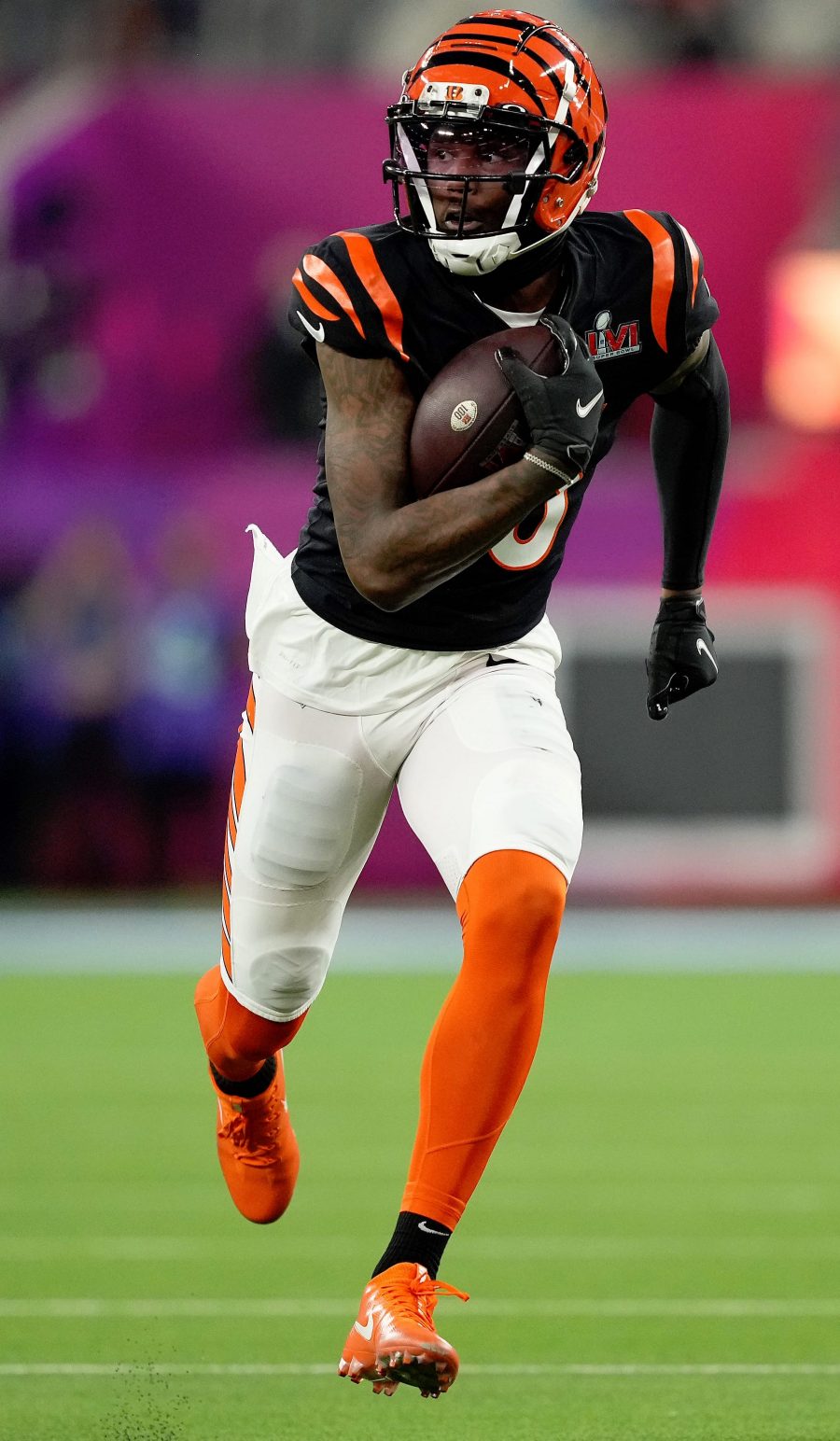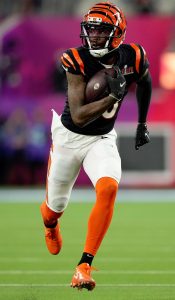 "I'm in the business of making the Cincinnati Bengals better, so trading Tee Higgins is not on my mind," Tobin said Tuesday. "That's their problem. They want a receiver? Go find your own. In my opinion, Tee Higgins is a good piece for the Cincinnati Bengals. The trade stuff is a little ridiculous right now."
The contractual futures of Burrow, Chase and Higgins does invite questions about the Bengals keeping the trio long-term. Burrow will obviously be the team's top priority, but Higgins has been a significant factor in the star quarterback's rapid rise. The 2020 second-round pick has put together three straight 900-plus-yard seasons, with the 2021 and '22 campaigns ending with the Clemson product surpassing the 1,000-yard barrier.
With Chase looming as a candidate to sign for more than $30MM annually, when that time comes, the Bengals keeping Higgins will be challenging. The team does have a 2024 franchise tag to use, in the event Higgins plays out his rookie deal in 2023, and Chase can be kept on his rookie deal through 2025 — via his fifth-year option. Chosen 33rd overall, Higgins escaped the fifth-year option range by one slot. Chase's contract year not coming until 2025 would give the Bengals some options to keep their high-end aerial crew together, and the salary cap's rise will boost the franchise's hopes on this front.
Still, Higgins will command a lucrative deal. The Chargers faced this issue last year, though their equation is a bit different. The Bolts re-signed Mike Williams to a $20MM-per-year deal, pairing with Keenan Allen's $20MM-AAV pact. They gave Williams a three-year contract, and Allen is going into his age-31 season. Justin Herbert's extension will likely not overlap long with Allen's on the Bolts' books. Higgins is just 24; Chase will turn 23 on Wednesday. Cincinnati's issue will be keeping three young talents together. Aside from the Chargers, no other team has two wideouts earning more than $18MM per annum.
Higgins hopes his second contract will come from the Bengals. A trade would net Cincinnati considerable value, especially given this modest wideout market expected in free agency. But the Bengals are also aiming to stay on the Super Bowl contender tier. Higgins will be a key part of the revitalized team doing that.
Follow @PFRumors