Arrested on charges of second-degree criminal tampering with a domestic violence enhancer, Jerry Jeudy spent a night in a Denver-area jail earlier this month. Ahead of Jeudy's hearing Tuesday, the Arapahoe County District Attorney's office dismissed the charges against the Broncos wide receiver, Adam Schefter of ESPN.com tweets. A judge has since signed off on the motion to dismiss, closing the case, Tom Pelissero of NFL.com tweets.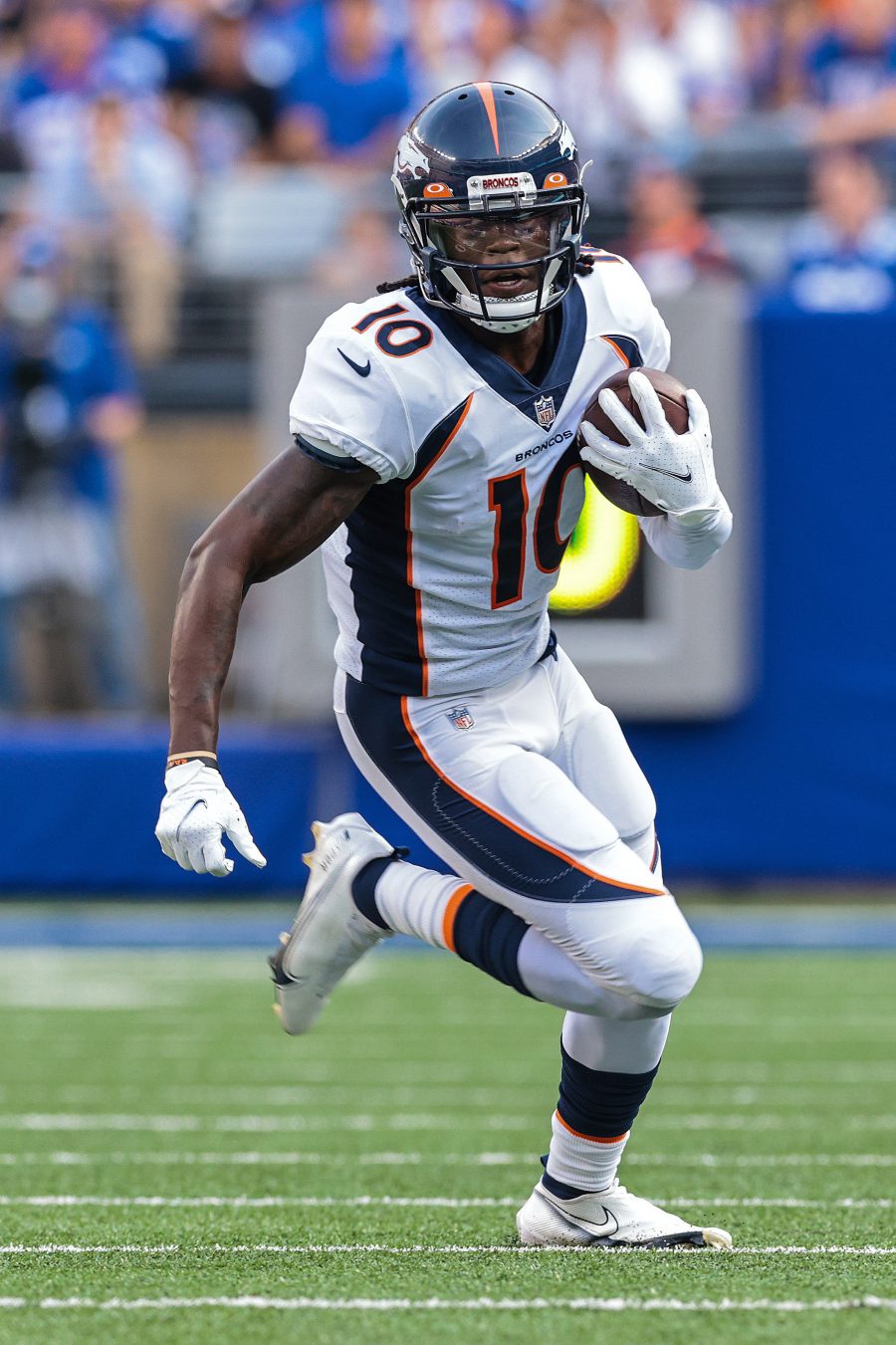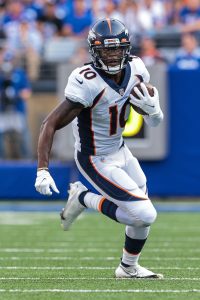 Arapahoe County Sheriff Tyler Brown had called the charge a "very low misdemeanor" and said no physical contact was made during the May 12 incident involving the mother of Jeudy's infant child. Jeudy was arrested on two domestic violence charges not involving physical contact, Mike Klis of 9News tweets. The woman involved had asked an Arapahoe County judge to dismiss the case, indicating she contacted authorities to "monitor the situation" and never felt threatened during the argument.
The woman accused the 23-year-old wideout of withholding medical records, her wallet and the baby's car seat as she attempted to leave a residence, according to a police report. Each item was locked in a vehicle, per Brown. Jeudy accused the woman of taking one of his three phones. Jeudy went into police custody without incident.
Tuesday's development bodes well for Jeudy not facing an NFL suspension in connection with this charge, though the league does not need a criminal charge to levy a suspension under its personal conduct policy.
Jeudy was a Broncos first-round pick in 2020. The Alabama product led the team in receiving yards as a rookie but missed a chunk of last season due to a high ankle sprain. Jeudy did not score a touchdown in 2021, but he is expected to be a key part of the team's first Russell Wilson-led offense. The 6-foot-1 wideout becomes eligible for an extension in January. The Broncos already have wideouts Courtland Sutton and Tim Patrick tied to long-term deals; Jeudy can be kept through the 2024 season on his rookie contract via the fifth-year option.