AUGUST 16: This reworking will come out to $36.85MM guaranteed for Martin over the next two seasons, Archer tweets. The Cowboys already restructured Martin's deal this offseason, and after authorizing this significant guarantee bump, the team may need to address the contract again in 2024. While Martin's 2023 cap number checks in at $11.75MM — up $710K from where it was coming into this week — Archer adds the All-Pro guard's 2024 cap hit is now $28.5MM (Twitter link). To secure this payout, Martin incurred $850K in fines for his holdout.
AUGUST 15: Zack Martin's holdout came to an end yesterday, with the Cowboys inking the lineman to a revised contract. The two sides finally broke their impasse this past weekend, with ESPN's Todd Archer writing that Martin's meeting with Jerry Jones this past weekend helped bridge the gap.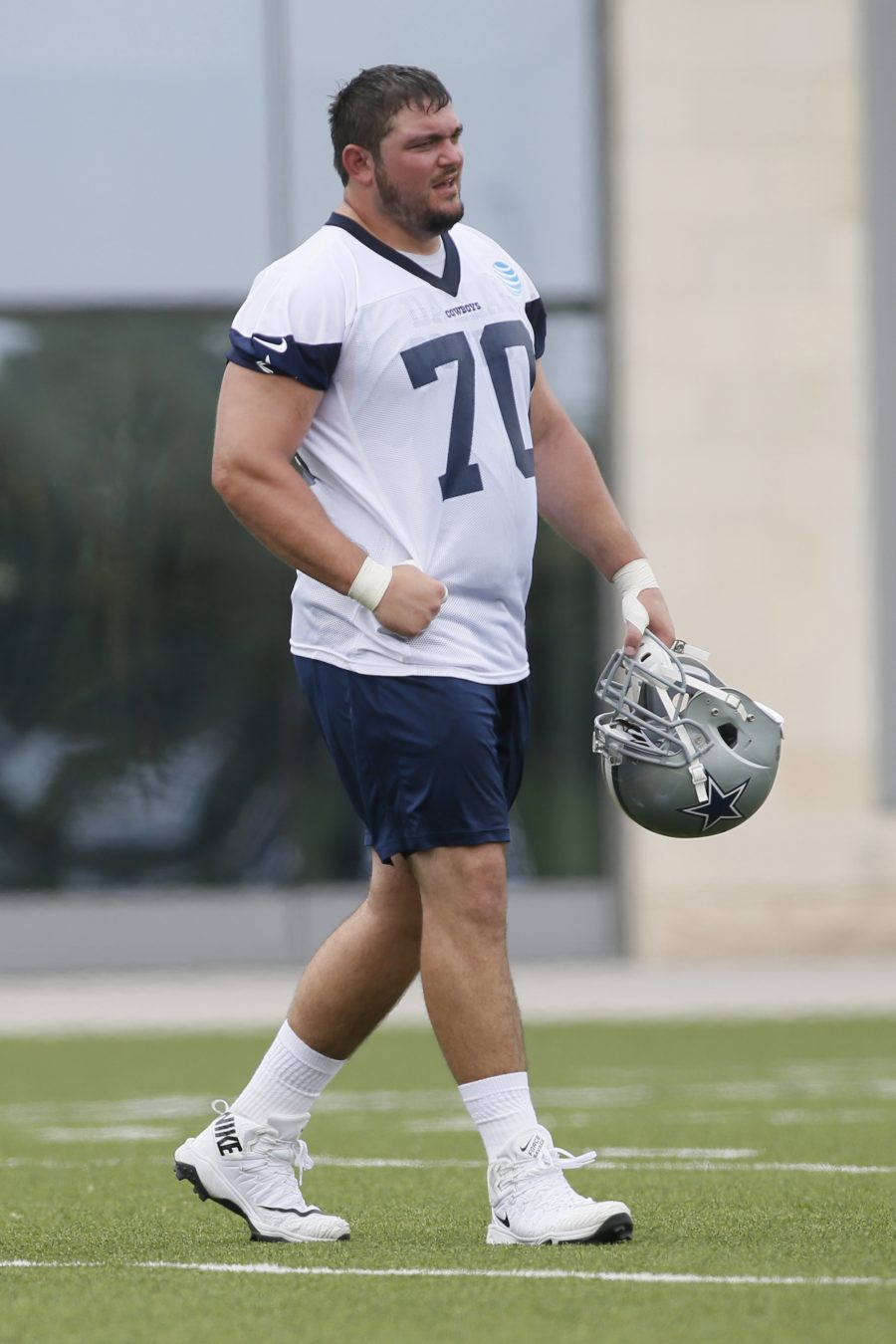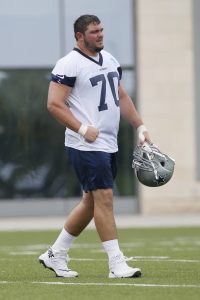 [RELATED: Cowboys, Zack Martin Agree To Revised Deal]
"He was great," Martin told Archer. "We were able to have that one-on-one time, and I think that helped, just being able to talk face-to-face. I think ultimately that's what made me feel more comfortable and how he felt more comfortable and then we started talking about this and numbers and where we eventually headed."
Jones made it pretty clear that a Martin raise wasn't atop the front office's list of priorities, but the owner/GM was apparently instrumental in getting the new pact over the finish line. While Martin is still in the midst of a six-year, $84MM deal that once made him the NFL's highest-paid guard, he'll now get $36MM in guaranteed money over the next two years vs. the $27.5MM he was set to make.
"I just think I've been here a long time. I've accomplished some great things but just felt like where I was in the market that it's something that had been deserved and felt strongly about it," said Martin. "Obviously it took a little time, but I'm super grateful to the Joneses. Once we started talking and having that connection we were able to figure something out that worked for both of us."
It sounds like guaranteed money was always the holdup. Martin told reporters today that he wasn't looking to reset the market at his position (per Calvin Watkins of the Dallas Morning News on Twitter). The veteran still ranks eighth at his position for average annual value, but his guaranteed money now ranks third (behind Chris Lindstrom and Quenton Nelson).
While Martin's three-week absence has come to an end, the lineman will still have to wait for punishment regarding his holdout. As David Moore of the Dallas Morning News writes, the Cowboys are seeking clarification from the league office on whether the lineman will be fined for three off-days that took place during his absence. The Cowboys couldn't forgive his $50K fines, meaning Martin is either facing punishment of $1M or $850K.
With Martin solidifying right guard, focus will shift to the other side of the line. As Moore writes in the same piece, the Cowboys feel good about Tyler Smith at LG despite the lineman having never played the position. However, the 2022 first-round pick could easily go back to his more natural OT position if Tyron Smith or Terence Steele suffer injuries.
Follow @PFRumors