Entering Friday more than $16MM over the cap, the Cowboys have moved well under the 2023 salary ceiling. They restructured the contracts of Dak Prescott and Zack Martin, Tom Pelissero of NFL.com tweets.
These revisions cleared approximately $30MM in cap space for the Cowboys, who recently allocated $10.1MM to a Tony Pollard franchise tag. The conversion involved around $29MM of Prescott's 2023 base salary shifting to a signing bonus, Todd Archer of ESPN.com tweets. This restructure will either bump up Prescott's 2024 cap number or add more void years to his deal, but it will drop the quarterback's 2023 cap figure from a historically high place. Prescott's 2024 number now comes in at around $59MM, Archer tweets. That number will obviously be untenable for the team.
Prescott was set to carry a $49.13MM cap number this year. No player had previously played a season with a cap hit higher than $46MM, though Deshaun Watson is currently on track to do so. The Browns are considering restructuring their quarterback's fully guaranteed deal, and Prescott's restructure will only lead to more talk of another extension coming to pass.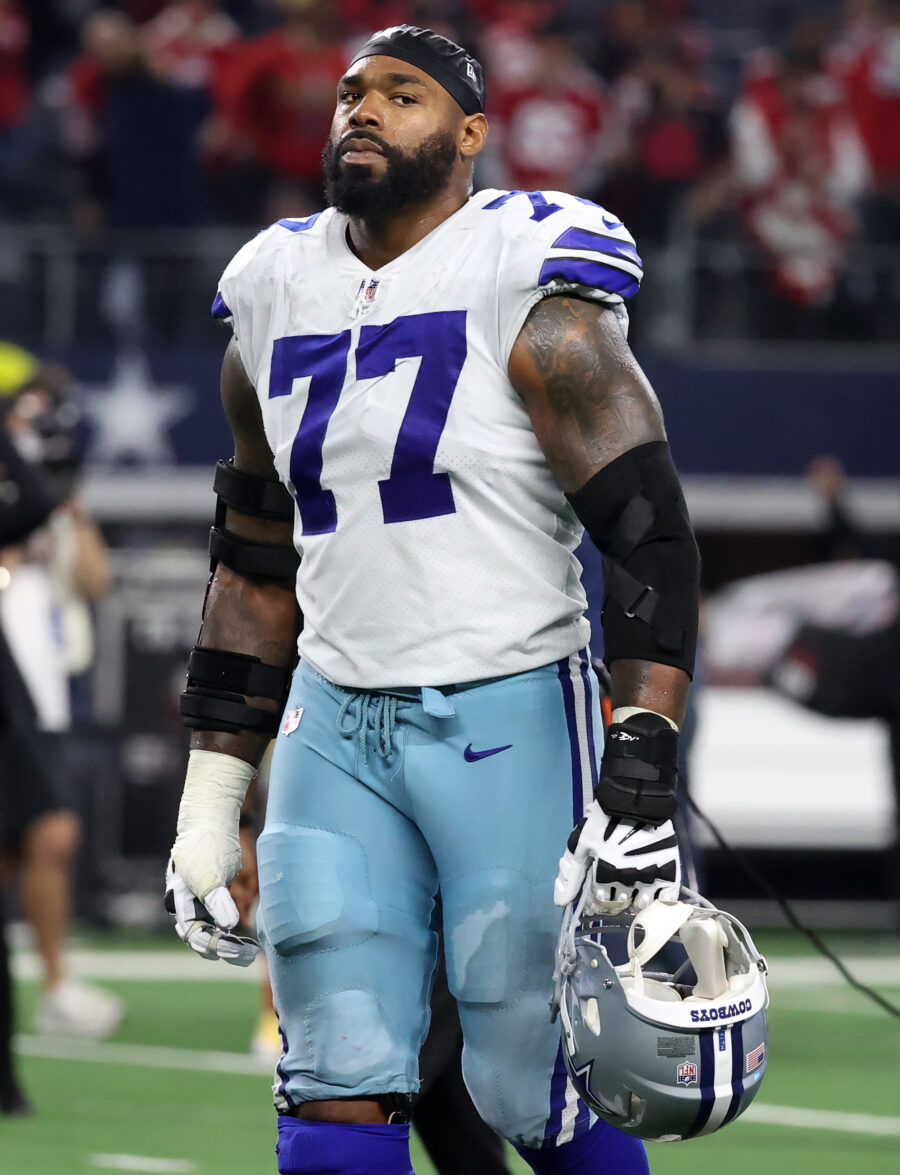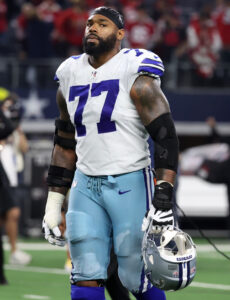 Cowboys executive VP Stephen Jones said a second Prescott extension is likely to happen. The Cowboys have Dak signed on his $40MM-per-year contract for two more seasons. Prior to Friday's restructure, the QB was set to carry a $52.1MM cap hit in 2024. With that number venturing deeper into uncharted waters via today's transaction, Prescott extension talk figures to accelerate. The parties are not believed to have entered discussions about a new deal, but Prescott said recently he looks forward to an extension "when that time comes."
This restructure will increase Prescott's leverage, as Dallas will be eager to reduce his 2024 cap number. Daniel Jones' $40MM-per-year deal and the potential re-ups for Jalen Hurts, Joe Burrow and Justin Herbert — and whatever happens with Lamar Jackson this year — also will work in Prescott's favor. When Prescott and the Cowboys negotiated up until the 2020 franchise tag extension deadline, a deal in the $35MM-AAV range was rumored. It ended up being pushed to $40MM ahead of the 2021 March tag deadline. Once Hurts, Burrow and Herbert sign, the next round of Prescott talks could center around a number beginning with a 5.
"I don't want to dare do this to Dak or me or anybody," Jerry Jones said, via the Fort Worth Star-Telegram's Clarence Hill. "But I think just as [Tom] Brady became better and better and more impactful on how they won as he got into his career, I think that really [Dak] has those qualities. I think he can get better."
Martin's $14MM-per-year contract runs through 2024. The team is also in talks with Tyron Smith about a potential reworking, Jeremy Fowler of ESPN.com tweets. The team is trying to reduce Smith's $17.6MM cap number. Attached to the NFL's longest-running contract, Dallas' left tackle is finally near the end of that eight-year pact. It expires after the 2023 season. Two void years are already on Smith's contract, limiting the Cowboys' options with their 12-year tackle. The team is trying to keep Smith in the fold for a 13th season.
Follow @PFRumors