Finalized at the March 2021 deadline for teams to apply franchise tags to players, Dak Prescott's four-year, $160MM deal remains one of the league's most player-friendly agreements. The Cowboys have twice restructured it, and the contract calls for a whopping cap number this year.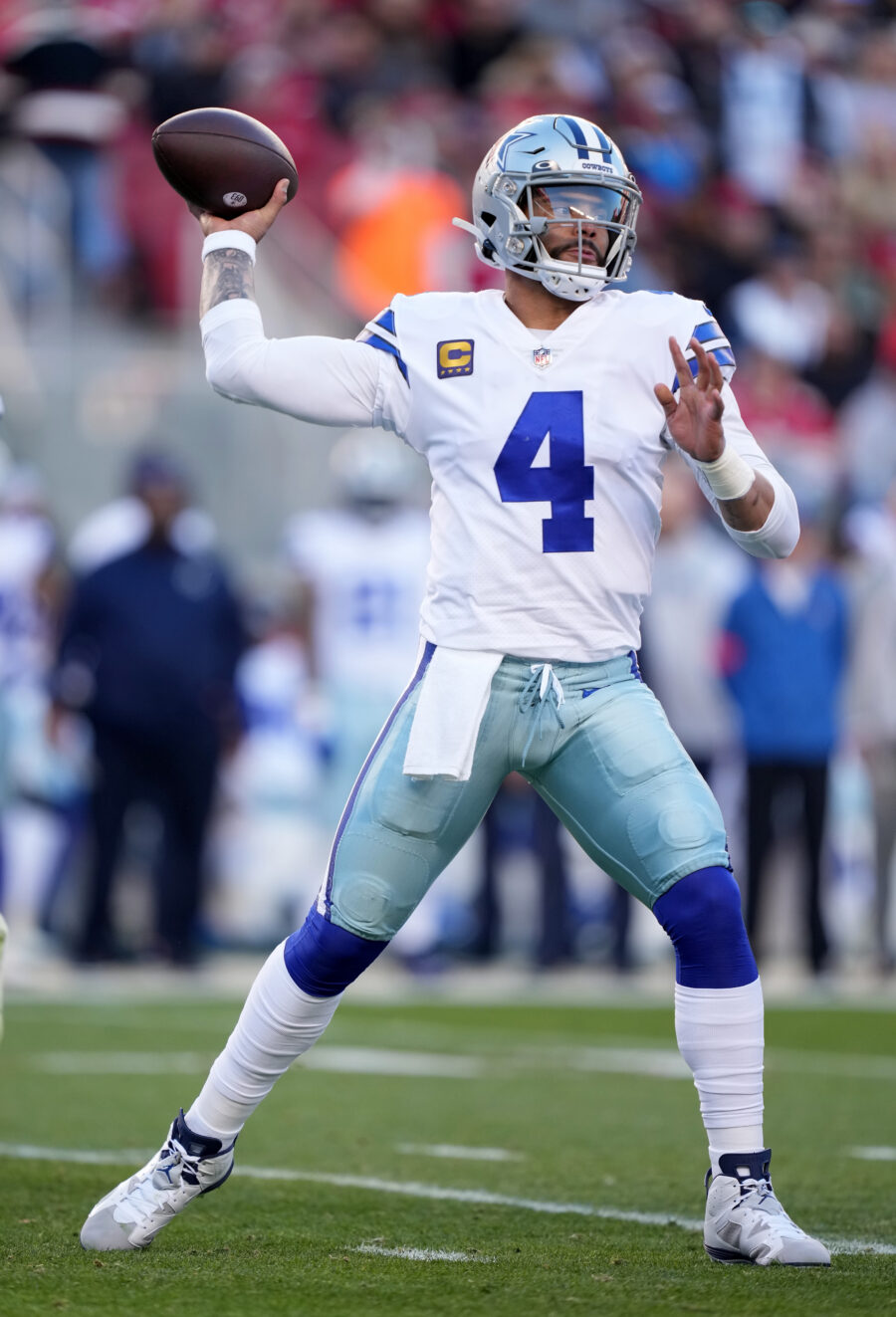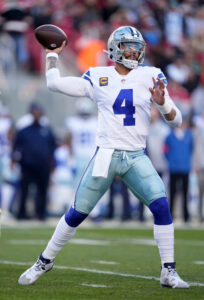 Prescott is tied to a $49.13MM figure. No player has ever played on a cap number north of $46MM, though Deshaun Watson ($54.9MM) is on track to venture into unexplored territory after his outlier extension is set to spike on the Browns' payroll. The Cowboys can create more cap space — up to $22MM — by restructuring Prescott's pact for a third time, but executive VP Stephen Jones took it a step further.
"We've got to have a plan to ultimately extend Dak," Jones said, via ESPN.com's Todd Archer. "… I've got all the faith in the world we can win this thing with Dak. We know what he's about. His leadership skills are undeniable. Impeccable work ethic. Other than he hadn't won some key playoff games, he's everything you want in a quarterback."
This will be Prescott's eighth season at the controls for the Cowboys and his age-30 campaign. The team has gone to the increasingly popular void-years well with its quarterback, whose cap hit jumps to $52.1MM in 2024. It does not sound like the Cowboys plan on having him attached to his current contract by that point.
Prescott and the Cowboys negotiated this contract over three offseasons, beginning when he became extension-eligible in 2019 to the March 2021 accord. The complex process ended up benefitting Prescott, who saw the 2020 team crater without him. With this offseason potentially set to break down the $50MM barrier — via possible extensions for Joe Burrow, Justin Herbert, Lamar Jackson and Jalen Hurts — Prescott stands to be in good position when it comes time to discuss what will be his third Cowboys contract.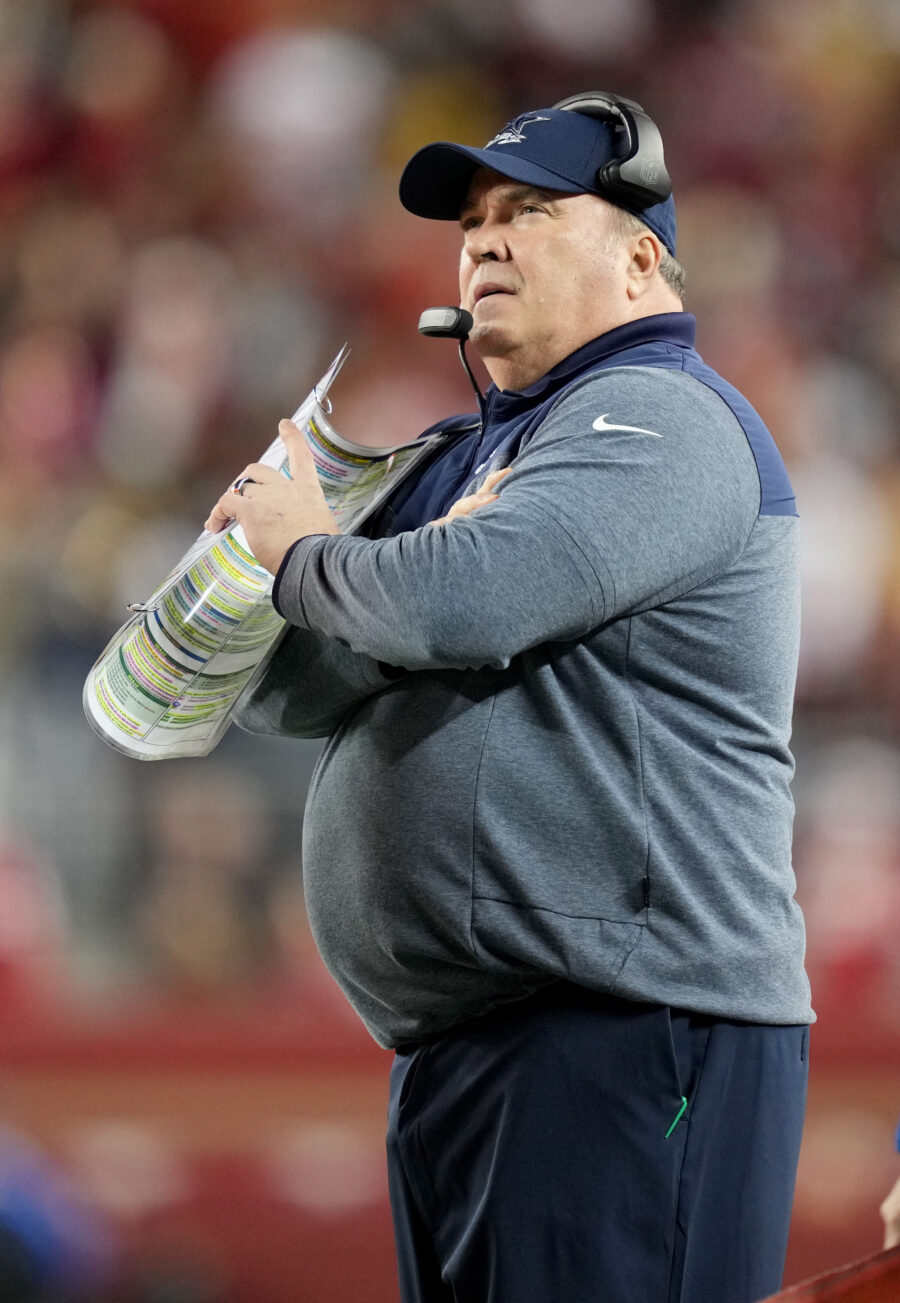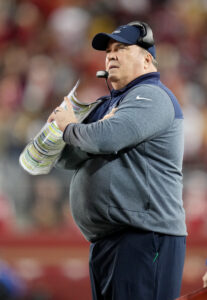 A 17-start season in 2023 would match Prescott with Roger Staubach for third in Cowboys history among QBs — behind Troy Aikman (165) and Tony Romo (127) — and although Dallas has continually encountered playoff roadblocks, it does not seem like any wavering is taking place. Mike McCarthy will now take over the Prescott-piloted offense.
Jones said the fourth-year Cowboys HC "made a compelling argument that making him the play-caller was going to help us." Jones foresees a "noticeable change" in the Cowboys' offense, which stood as DVOA's No. 1-ranked unit during Prescott's most recent full season (2021). Initially described as a mutual parting, the Cowboys-Kellen Moore split appears closer to a firing. Moore, who stayed on as the Cowboys' play-caller during McCarthy's first three seasons, is now with the Chargers. It will be interesting to see what changes McCarthy, who resided as the Packers' play-caller for most of his 12-season Green Bay tenure, introduces.
Additionally, it looks like the Cowboys will unholster their franchise tag for a sixth straight offseason. After tagging DeMarcus Lawrence in 2018 and '19, the Cowboys cuffed Prescott in 2020 and '21 (the latter year a procedural move). They kept Dalton Schultz off the market last year. While Schultz can be re-tagged for barely $13MM, Tony Pollard is viewed as the team's most likely tag recipient this year. Jones said (via Archer) the team will "probably use [the tag] again this year." It would cost Dallas $10.1MM to tag Pollard, who joins Saquon Barkley and Josh Jacobs as running back tag candidates.
The Cowboys are $7MM-plus over the cap, as of Monday night, so they will need to get to work on cost-clearing moves and restructures soon to create space for a tag and reasonable free agency activity. Moving Prescott's number down should take center stage in the coming days.
Follow @PFRumors