Set to begin its fourth decade of existence, the franchise tag remains a valuable tool for teams to keep top free agents off the market. This year's tag window opens at 3pm CT on Feb. 21 and closes at 3pm CT on March 7. The NFL released its franchise tag figures — regarding the non-exclusive tag, at least, which will apply to all but one possible tag recipient — earlier this month, and teams are busy budgeting for free agency.
The legal tampering period opens March 13, with the new league year (and official free agency) starting March 15. Once a player is tagged, he has until July 15 to sign an extension with his respective team. Absent an extension agreement by that date, the player must play the 2023 season on the tag (or go the Le'Veon Bell/Dan Williams/Sean Gilbert route, passing on guaranteed money and skipping the season).
With high-profile free agents weeks away from hitting the market, here are the players who figure to be tagged or at least generate conversations about a tag ahead of the March 7 deadline.
Locks
Lamar Jackson, QB (Ravens)
One of the most obvious tag candidates since the tag's 1993 debut, Jackson has been extension-eligible since January 2021. He and the Ravens went through negotiations in 2021 and 2022, negotiating into the season two years ago and stopping talks before Week 1 — a Jackson mandate — of last season. The self-represented quarterback has declined multiple Ravens offers in this span and failed to finish a season for the second straight year. The endless extension drama and rumblings of team frustration about Jackson's failure to return from an ankle injury aside, the team will tag the former MVP.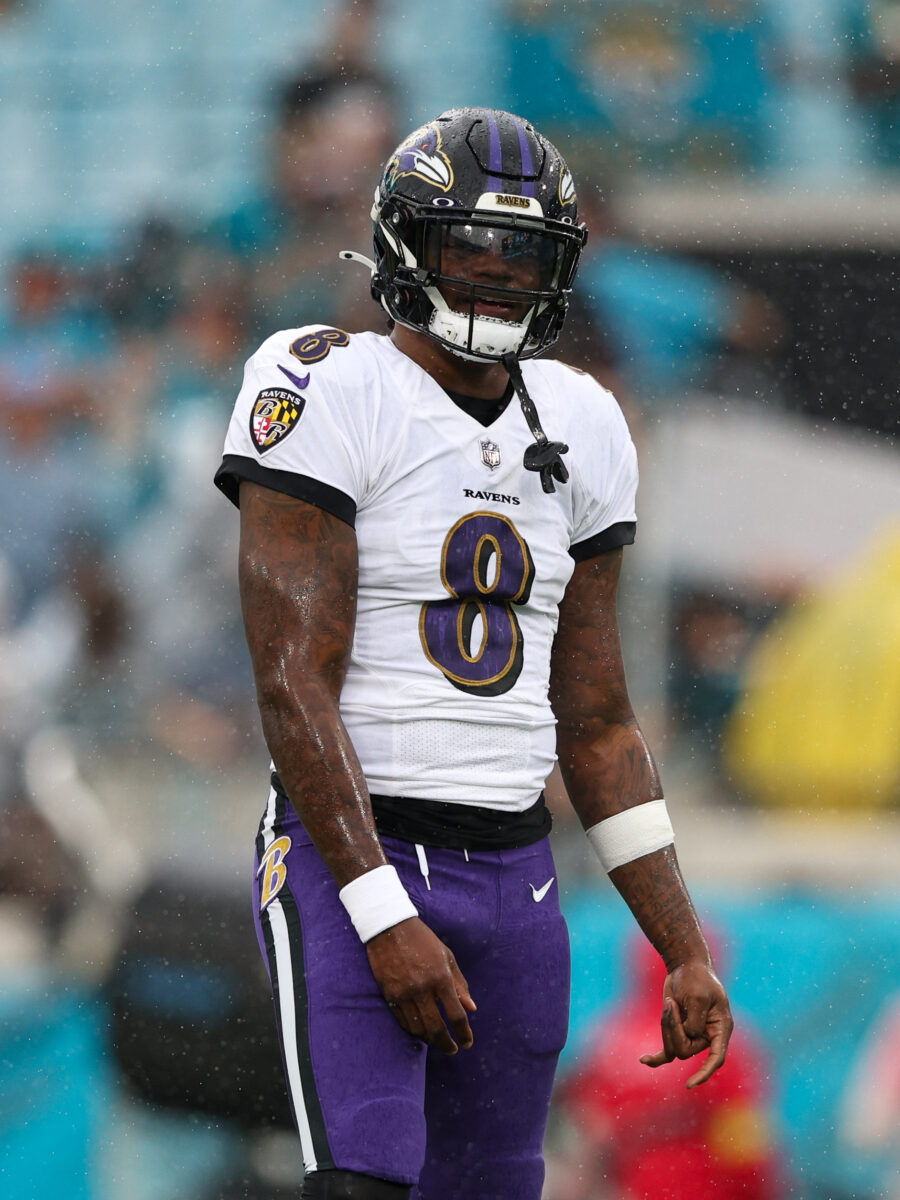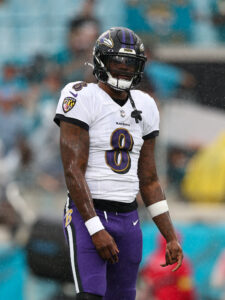 Baltimore GM Eric DeCosta said last month he had not decided on using the exclusive or non-exclusive tag — the former preventing teams from talking to the QB, the latter opening the door to offer sheets — but a recent report suggested the team is more likely to roll the dice by using the non-exclusive tag. This would allow another team to sign to Jackson, 25, to the fully guaranteed deal he covets (in a transaction that could send two first-round picks Baltimore's way) but also hit the Ravens with just a $32.4MM cap hit.
With the Browns collecting three first-rounders and change for Deshaun Watson, the Ravens would almost definitely want more than the two-first-rounder haul attached as baseline compensation for franchise tag offer sheets. But an exclusive QB tag is expected to check in beyond $45MM; this would severely restrict the Ravens in free agency.
The Browns' Watson extension changed the game for the Ravens, creating a potentially unbridgeable guarantee gap. Jackson has long been connected to seeking a deal north of Watson's $230MM fully guaranteed; the Ravens offered $133MM guaranteed at signing last year. Ravens owner Steve Bisciotti spoke out against the Browns giving Watson that money, and tag-and-trade scenarios involving the top quarterback in Ravens history have entered the equation. It will be a fascinating offseason in Baltimore, even after DeCosta and John Harbaugh expressed hope Jackson can be extended.
Likely tag recipients
Orlando Brown Jr., T (Chiefs)
Criticized by some for turning down the Chiefs' six-year, $139MM extension offer in July 2022, Brown stayed healthy this season and earned another Pro Bowl nod. The mammoth left tackle is 2-for-2 in Pro Bowls as a Chief, and although he is not quite a top-tier blindsider, he would be one of this year's top free agents if permitted to hit the market. The Super Bowl champions are not expected to let that happen. A second Brown tag would come in at $19.99MM, being 120% of his 2022 salary.
Brown, 26, cited insufficient guarantees in the Chiefs' July proposal, which contained $38MM guaranteed at signing and $52.25MM guaranteed in total. The total guarantee figure trailed only ex-Ravens teammate Ronnie Stanley among tackles, while the full guarantee would have placed Brown fourth at the position. Brown turning down that proposal brought risk, and some in the Chiefs organization expressed frustration with the talented blocker. But the former Ravens right tackle's bet on himself still appears to be paying off. This will be a crucial offseason for the Chiefs and Brown. A third tag — 144% of Brown's 2023 salary — in 2024 would be viewed as untenable, sending him to free agency on the Kirk Cousins/Trumaine Johnson path. That makes July 15 a fairly firm deadline for Brown and the Chiefs.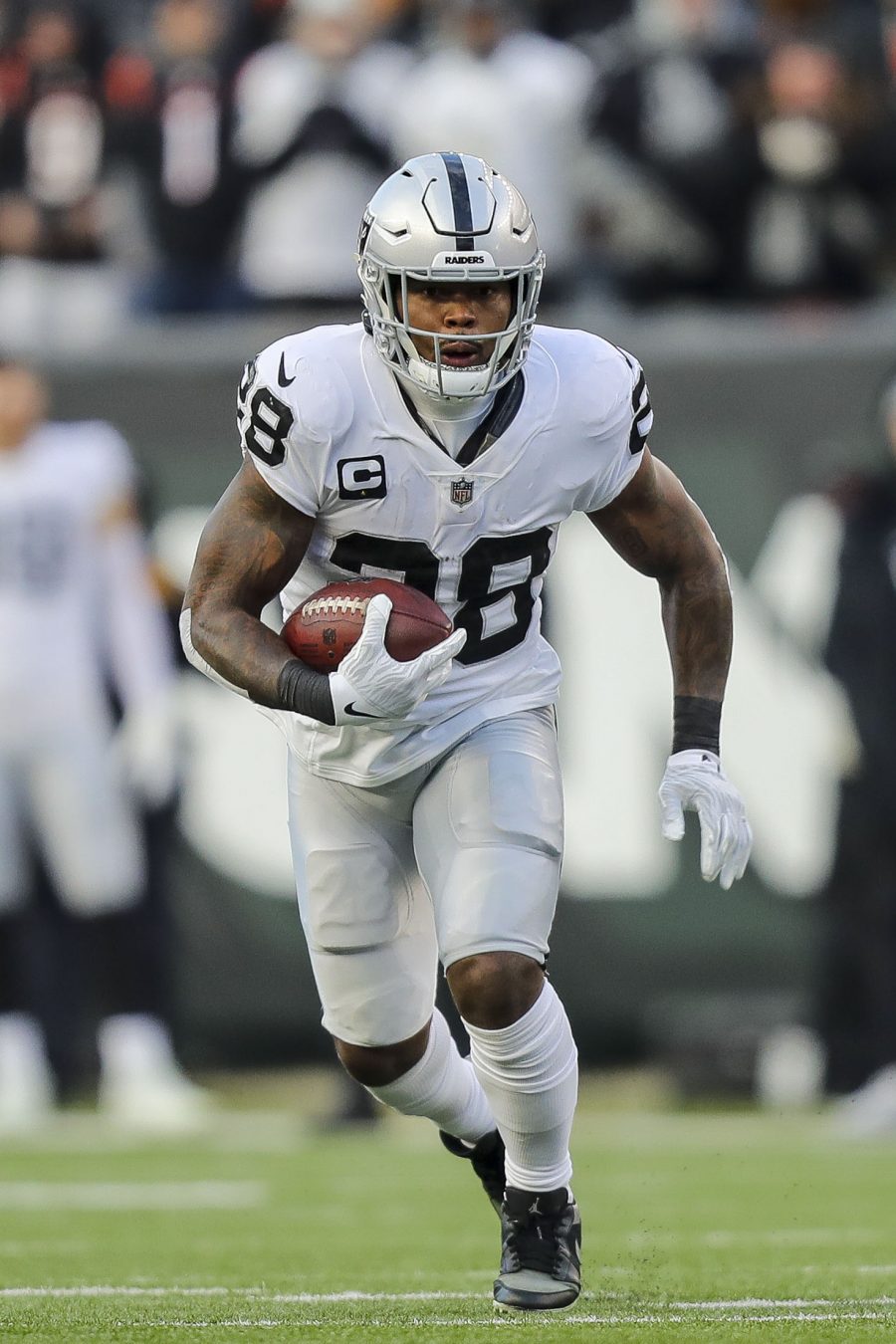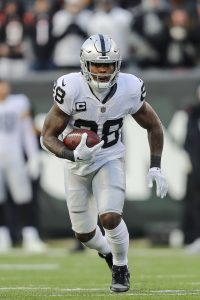 Josh Jacobs, RB (Raiders)
After Las Vegas' new regime passed on Jacobs' fifth-year option, he became the first Raider to win the rushing title since Marcus Allen in 1985. Jacobs led the NFL in touches in 2022 (393) but was never a primary ball-carrier at Alabama; the former first-round pick should still have some tread on his tires. Running back extensions have become popular but divisive in recent years. While Christian McCaffrey, Alvin Kamara and (for now) Ezekiel Elliott are attached to deals worth at least $15MM per year, the Raiders can tag Jacobs at just $10.1MM.
Jacobs, 24, has expressed a desire to stay in Nevada, and Josh McDaniels and GM Dave Ziegler want to continue this partnership as well. With many quality running backs on track for free agency, new deals could be finalized before the Raiders become serious about Jacobs negotiations. Whether that happens this year or not, the former first-round pick is unlikely to reach the market.
Daron Payne, DT (Commanders)
After early-offseason extension rumblings, the Commanders did not move too far in this direction last year. They re-upped Terry McLaurin and let Payne play out a contract year. But Payne turned 2022 into a platform campaign that stands to make him one of this year's top free agents. The Commanders are soon to have $26MM in additional cap space, by moving on from Carson Wentz, and the team will likely give strong consideration to keeping Payne off the market. The defensive tackle tag costs $18.94MM. Washington has begun Payne talks, but those are still in the early stages.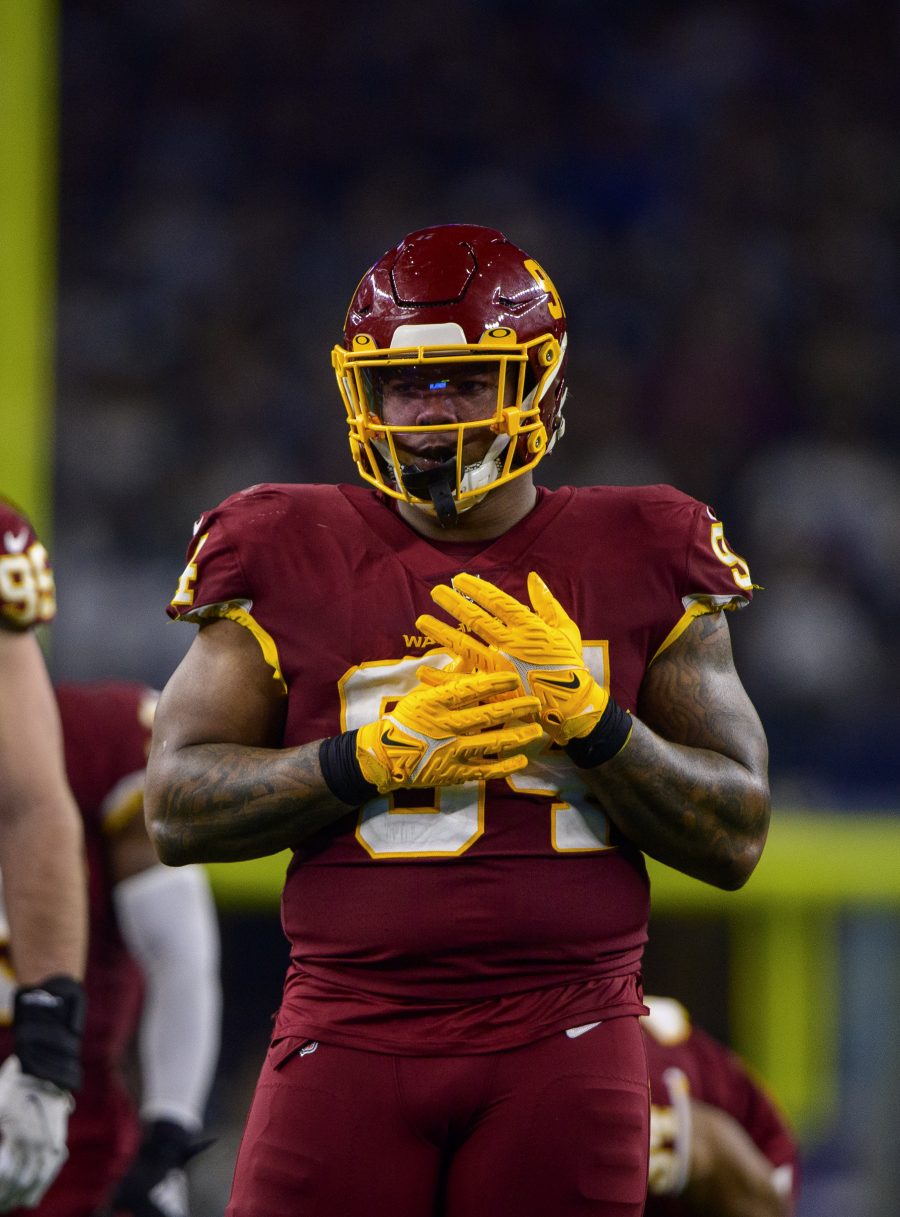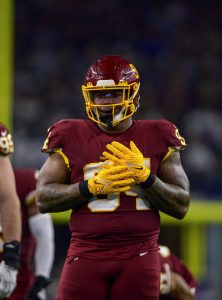 Washington has some mouths to feed on its defensive line, with both Montez Sweat and Chase Young now extension-eligible. The team already paid Payne's Alabama and Washington D-tackle teammate, Jonathan Allen, and drafted another Crimson Tide interior rusher (Phidarian Mathis) in Round 2 last year. Mathis went down in Week 1, and Payne broke through for an 11.5-sack, 18-TFL season. A tag here is not an open-and-shut tag case, but it would be a tough blow for the Commanders to see their sack leader walk. Regrouping with Payne, 25, would make more sense, especially with the team not preparing to spend big at quarterback this offseason.
Tony Pollard, RB (Cowboys)
Seeming likelier by the week, a Pollard tag would keep an emerging playmaker with a light career workload in the fold. The Cowboys are believed to be strongly considering a tag here, even with Ezekiel Elliott's bloated contract on the books. Elliott taking less to stay — it would need to be a lot less — has already been floated, opening the door for his better-performing (in recent years, at least) backup to stick around on the $10.1MM number or via an extension.
It would be strange to tag a backup, but Pollard, 25, is essentially a Dallas starter. He matched Elliott with 12 touchdowns in 2022 and smashed his career-high scrimmage yards number with 1,378. Pollard's 631 career touches rank just 24th among backs since 2019, pointing to a few prime years remaining on the horizon. With Elliott's cap number near certain to move down from its present $16.7MM place and Pollard not at risk of seeing his fractured fibula affect his 2023 availability, the former fourth-round find should be back in Dallas.
The Giants' decision
Daniel Jones, QB
Passing on Jones' fifth-year option — an understandable decision, given Jones' first three seasons — leads the Giants to one of the more interesting free agency quandaries in recent memory. After making Saquon Barkley a higher priority regarding in-season extension talks, Big Blue's new regime has come around on Jones. The former No. 6 overall pick piloting the Giants to the divisional round for the first time in 11 years transformed his value from where it was entering the season, and GM Joe Schoen all but assured the fifth-year passer will be back with the team in 2023. Will that be on a long-term deal or via the tag?
If the Giants and Jones, 25, cannot find common ground before March 7, the tag will likely come out. The team encountered this situation with Leonard Williams in 2021 and tagged the trade acquisition for a second time. That preceded a monster extension. The Giants probably should be careful here, with two late-season matchups against a porous Vikings defense boosting Jones' value — to the $35MM-per-year range. But the team also should be eager to see Jones in Brian Daboll's offense and surrounded by better pass catchers.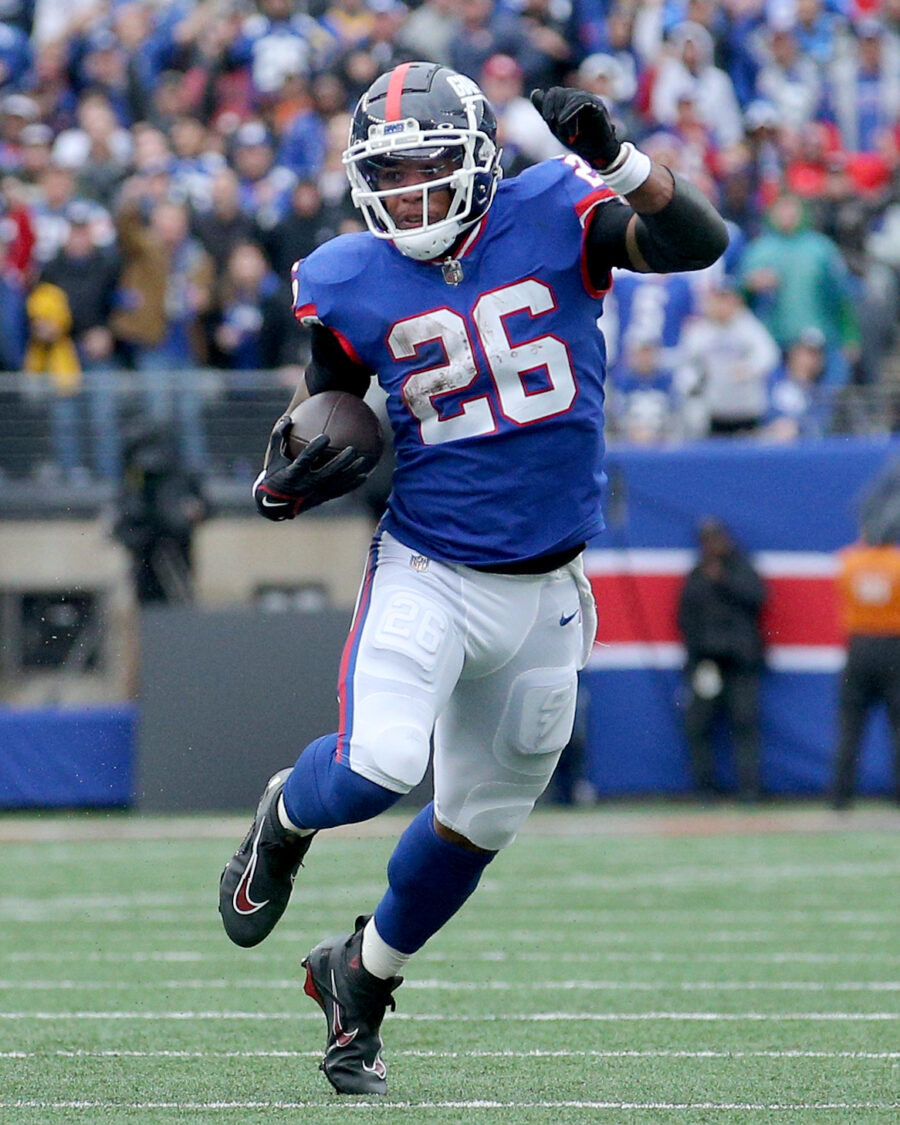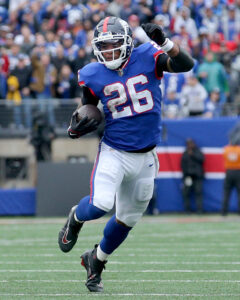 Saquon Barkley, RB
A Giants team that battled injuries and bad investments at wide receiver relied on Barkley for much of 2022. Losing the two-time Pro Bowler for nothing will bring considerable risk. Jones sitting atop the Giants' to-do list may be a pivot from the midseason point, when Schoen referenced a Barkley tag. A positional value-based course change could send Barkley to free agency.
The Giants are believed to have offered Barkley a deal in the $12.5MM-per-year neighborhood, and while the former No. 2 overall pick cited his injury history (21 missed games from 2019-21) in saying he is not looking to reset the running back market, Schoen noted the sides' 2022 negotiation did not come close to a deal. Barkley, 25, is believed to be seeking a contract near McCaffrey's $16MM-per-year market-setting price. A $14MM-AAV compromise could be in play, but Barkley may also be keen on testing the market.
Tagging Jones at $32.4MM would clog the Giants' cap ahead of free agency, whereas as a Barkley tag ($10.1MM) would not drain the team's funds on the same level. Barkley can make a case he is worthy of the McCaffrey-Kamara tier, given his production (when healthy) and versatility — and the salary cap jumping nearly $30MM (to $224.8MM) since those stars' 2020 extensions were finalized. But the Giants are not yet prepared to go much higher than the $12MM-AAV range — the second tier for running backs. Jones talks not producing a deal would put the Giants to a decision; Barkley could become one of the most talented backs to hit free agency.
While Barkley is a better player, Jones has become the Giants' top priority. Tagging the quarterback would be far more expensive than cuffing Barkley. A Jones extension/Barkley tag scenario remains the best Giants path, but that can only come to fruition if Jones agrees to terms before March 7.
On tag radar
Jessie Bates, S (Bengals)
With Joe Burrow now extension-eligible, new contractual territory awaits the Bengals. Tee Higgins is also eligible for a new deal, with Germaine Pratt weeks away from free agency. Vonn Bell, a three-year Bengals starter who is also nearing free agency, would be a cheaper alternative at safety to keeping Bates on a second tag. Cincinnati also drafted potential Bates heir apparent Dax Hill in the first round. This all points to the Bengals letting Bates walk — as they did defenders Carl Lawson and William Jackson in 2021 — but the former second-round pick is still one of the league's top safeties.
The Bengals and Bates never came close on an extension last year; the team's conservative guarantee policy led to an offer of $16MM guaranteed at signing. While player personnel director Duke Tobin said last summer renegotiations this year will not be off the table, Bates will likely hit the market. The five-year Cincinnati starter, who will turn 26 next week, can be re-tagged at $15.5MM.
Jamel Dean, CB (Buccaneers)
The Bucs tagged Chris Godwin in each of the past two years and prioritized retaining their core players above all else during that span. But, with Tom Brady's void-years money hitting the Bucs' cap in 2023, a Dean tag will be difficult to pull off. The Saints moving from $75MM-plus over the cap in February 2021 to creating room for a Marcus Williams tag, however, shows how teams can go from cap hell to carving out tag space. That said, Brady's $35.1MM hitting the cap pushes the Bucs past $50MM over the 2023 salary ceiling.
Dean, 26, has been one of the team's top players. The former third-round pick grades as Pro Football Focus' No. 11 overall cornerback from 2020-22. This still looks like an unlikely proposition, with the corner tag at $18.14MM, but it should not be considered completely off the table.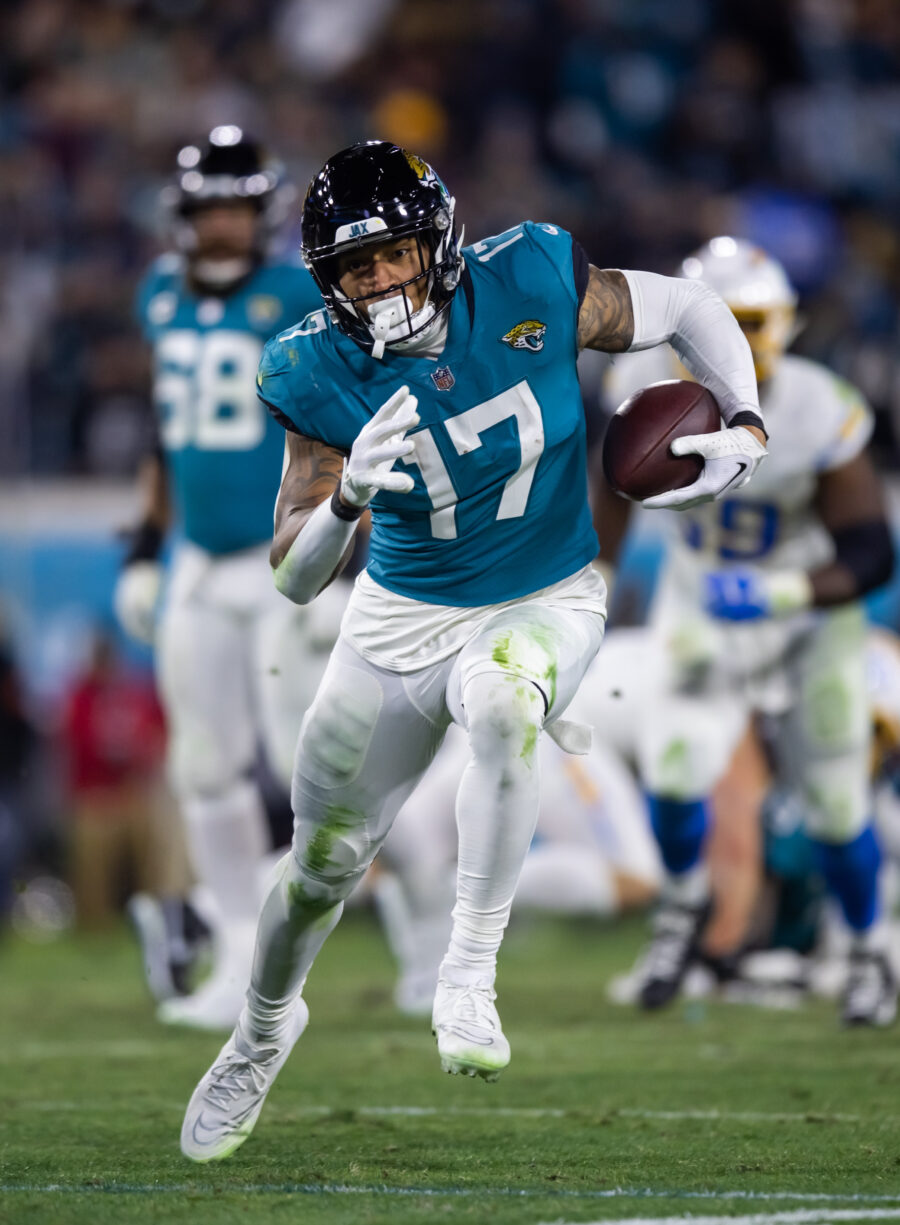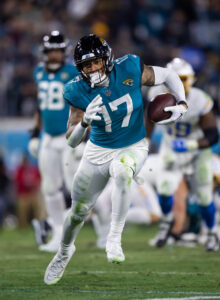 Evan Engram, TE (Jaguars)
Tight ends Mike Gesicki, David Njoku and Dalton Schultz received tags in 2022, and the tight end tag again checking in as the third-cheapest ($11.36MM) this year makes the Jaguars keeping Engram off the market a logical step. The former Giants first-round pick broke through on his one-year Jags pact, filling a longstanding void for the franchise. Engram's 766 receiving yards set a Jacksonville single-season tight end record. With mutual interest believed to exist, a tag as a bridge to a summer extension — ahead of Engram's age-29 season — is a scenario to watch here.
C.J. Gardner-Johnson, S (Eagles)
The Eagles traded two Day 3 draft picks for Gardner-Johnson and moved him from corner to safety. After the ex-Saints slot defender led the NFL in interceptions, he will be in line for a payday. New Orleans and Gardner-Johnson, 25, could not come to terms last summer, leading to the trade, but Philadelphia wants to retain the imported DB. The Bengals kept Bates off the market last year with the safety tag, which checks in at $14.46MM this year. Given the volume of defenders the NFC champions have set for free agency, this looks like a longer-odds scenario.
Dre'Mont Jones, DL (Broncos)
Jones' statistical production would not be in line with a tag. The talented defensive lineman has yet to surpass 6.5 sacks or 11 quarterback hits in a season, but the former third-round pick has offered consistency and earned praise from the front office. Following the Broncos' decision to trade Bradley Chubb, GM George Paton identified Jones as a player the team wanted to keep. The advanced metrics also view Jones fondly; Pro Football Focus charts the former third-round pick in the top 20 for pressures since 2019. Jones is believed to be a higher priority compared to guard Dalton Risner, a fellow Denver free agent-to-be.
Sean Payton's team using a $19MM tag on a non-Pro Bowler would be risky during an offseason in which the draft capital-poor team — thanks to the Payton trade requiring a 2023 first-round pick — faces a key free agency stretch. Jones, 26, sticking around should also depend on whom the Broncos hire as defensive coordinator.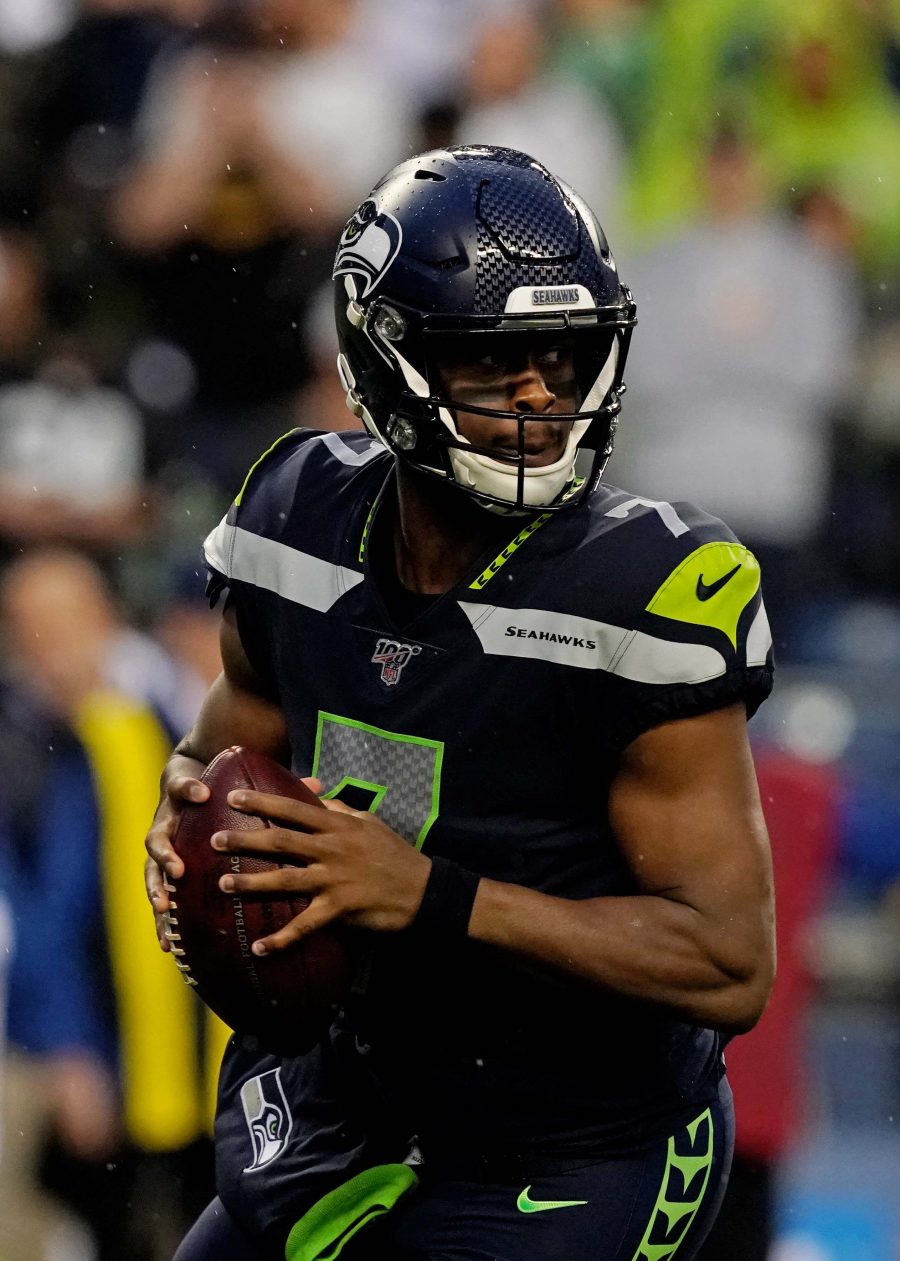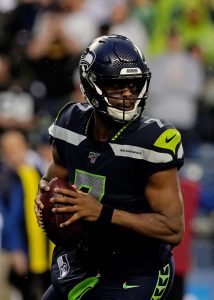 Jordan Poyer, S (Bills)
Buffalo defensive stalwarts Poyer and Tremaine Edmunds are ticketed for free agency, but with the NFL still grouping rush- and non-rush linebackers together under its tag formula, Edmunds is not a realistic tag candidate. The linebacker tag ($20.9MM) trails only the QB price. Poyer, 31, is coming off his first Pro Bowl season and has been one of the Bills' steadiest players in the Sean McDermott era. Signed during McDermott's first offseason, Poyer has inked two Bills contracts. He angled for a third, eventually agreeing to an incentive package, and became indispensable during a season in which the Bills lost Micah Hyde to a September neck injury and saw Damar Hamlin face one of the scariest health issues in NFL history in January.
Hamlin aims to return, while Hyde is under contract. But a Bills defense that has seen inconsistency at corner for years could still use Poyer. If the parties cannot strike a deal before March 7, the $14.5MM safety tag may not be too steep here. That said, the Bills may try to avoid a tag and save some free agency dough for Edmunds.
Geno Smith, QB (Seahawks)
A $32.4MM quarterback tag does sound too steep for Smith, his Comeback Player of the Year award notwithstanding. The Seahawks traded Russell Wilson on March 8, 2022; they re-signed Smith to a one-year, $3.5MM deal on April 14. That low-cost, incentive-laden accord effectively illustrated the NFL's view of the former second-rounder. While Smith's stunning season upped his value tremendously, it still seems unlikely the franchise tag will come into play. A transition tag — worth $29.5MM and involving no draft compensation — would be a more logical move.
But the top tag has been floated as a Smith-Seattle scenario. The sides have begun negotiations, and Smith's camp figures to factor the tag salaries into the talks. This process still feels like it will end in a Smith medium-term deal. But after a 30-touchdown pass season that also included an NFL-high 69.8% completion rate, the 32-year-old passer setting a high price as the tag deadline nears would force the team to consider cuffing its starter.
Follow @PFRumors