MARCH 17: Poyer agreed to terms on a deal that comes in at a lower rate than his previous Buffalo pact. The Bills are giving the All-Pro safety a two-year deal worth $12.5MM, Ryan O'Halloran of the Buffalo News tweets. The contract maxes out at $14.5MM, via incentives, with O'Halloran adding $760K of Poyer's 2024 money becomes guaranteed on Day 5 of the 2024 league year. That date will be significant for Poyer, with KPRC2's Aaron Wilson adding (Twitter link) the 11th-year defender's $4.74MM base salary for next season becomes guaranteed then.
MARCH 15: Although the Bills let Tremaine Edmunds walk earlier this week, they are planning to retain their other priority free agent. Jordan Poyer is expected to re-sign with the team, Ian Rapoport of NFL.com tweets.
This will be Poyer's third Bills contract. The veteran safety signed with the team in 2017 and later reached an extension agreement. The Bills are now keeping the 11th-year defender around for at least a seventh season with the team. It is a two-year deal, Adam Schefter of ESPN.com tweets.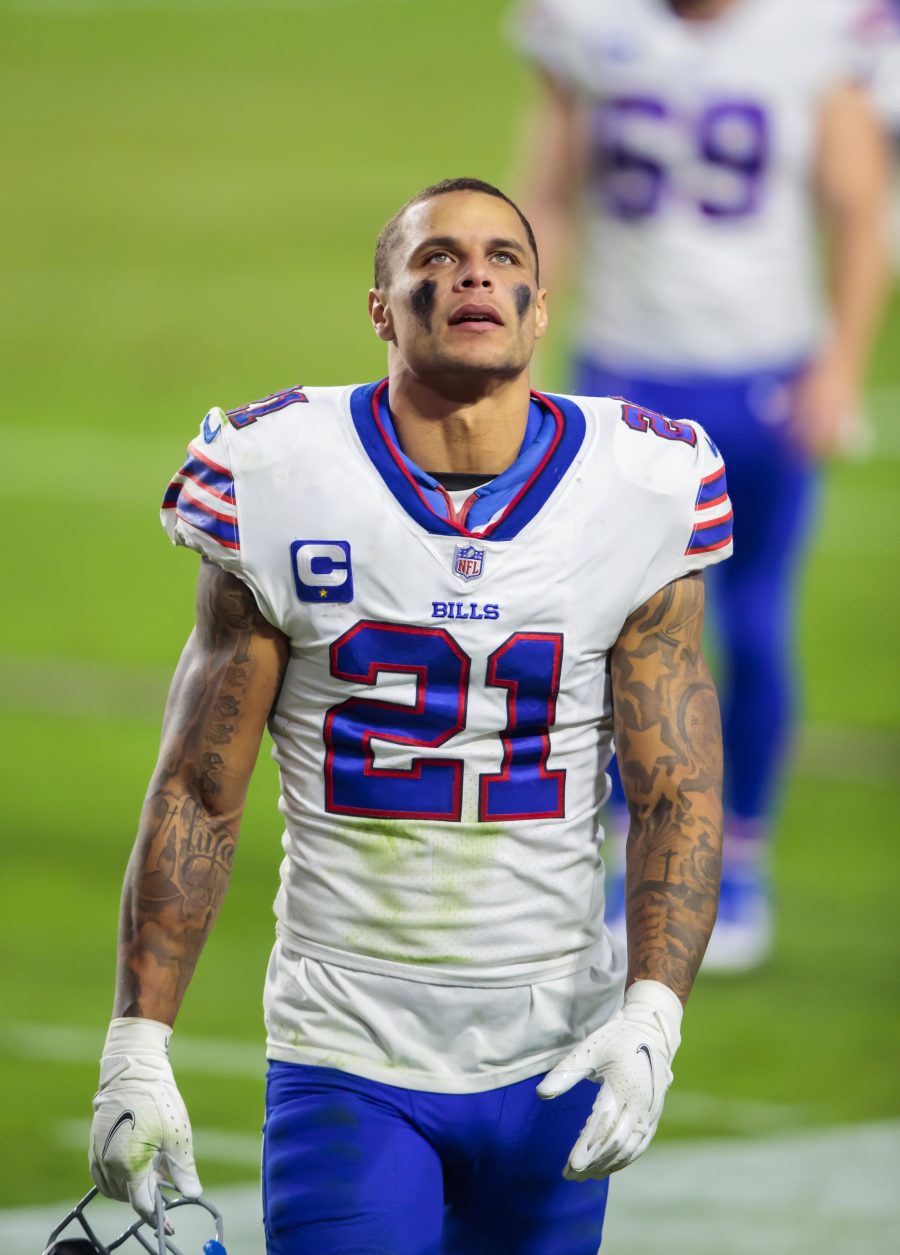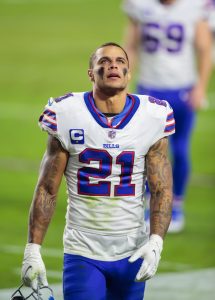 Poyer sought a second Bills extension last year, but when nothing materialized, he spoke with other teams this week. The market did not produce what he wanted, with Cameron Wolfe of NFL.com noting Poyer felt his age affected his value here (Twitter link). The longtime Buffalo safety is 32, so he is probably right. But he earned first-team All-Pro honors in 2021 and made the Pro Bowl last season. The Bills will bet on Poyer continuing to be productive in his early 30s.
The Bills have obtained considerable value from Poyer, who has been instrumental in the team's rise during Sean McDermott's tenure. Months after being hired, McDermott signed off on a four-year, $13MM deal for Poyer, whose profile at the time was nowhere near where it is today. Following two playoff trips with Poyer and safety tandem partner Micah Hyde, the Bills extended both. Poyer signed a two-year, $19MM extension in 2020. Given his view of an age-limited market this year, it should not be expected his third Bills pact will exceed his second by much.
The Raiders looked into Poyer but ended up signing ex-Eagle Marcus Epps on a two-year, $12MM accord. Hyde is already attached to a two-year, $19.25MM pact. Vonn Bell also failed to land an eight-figure-per-year deal on this year's market, despite being only 28.
The Bills have managed to keep their top-flight safety duo together on middle-class contracts. Hyde is coming off a season in which a neck injury sidelined him in September, and Damar Hamlin's cardiac arrest brought the NFL to a standstill in January. Hamlin has made remarkable strides and wants to play again, but it is unknown when that will come to pass.
Poyer has started 91 games with the Bills and has intercepted nine passes over the past two. Last season, Pro Football Focus slotted the former seventh-round pick 48th overall among safeties. But the former Eagles draftee has been in McDermott's system for six seasons. With the Bills set to have a new defensive coordinator in 2023, he and Hyde stand to benefit the new McDermott lieutenant after Edmunds' departure.