A key moment of both the NFL Honors presentation and the lead-in to Super Bowl LVII were tributes to Bills safety Damar Hamlin and the medical personnel responsible for performing CPR on him following his on-field cardiac arrest. With a significant portion of his recovery behind him, the question of whether he intends to return to the field has been raised.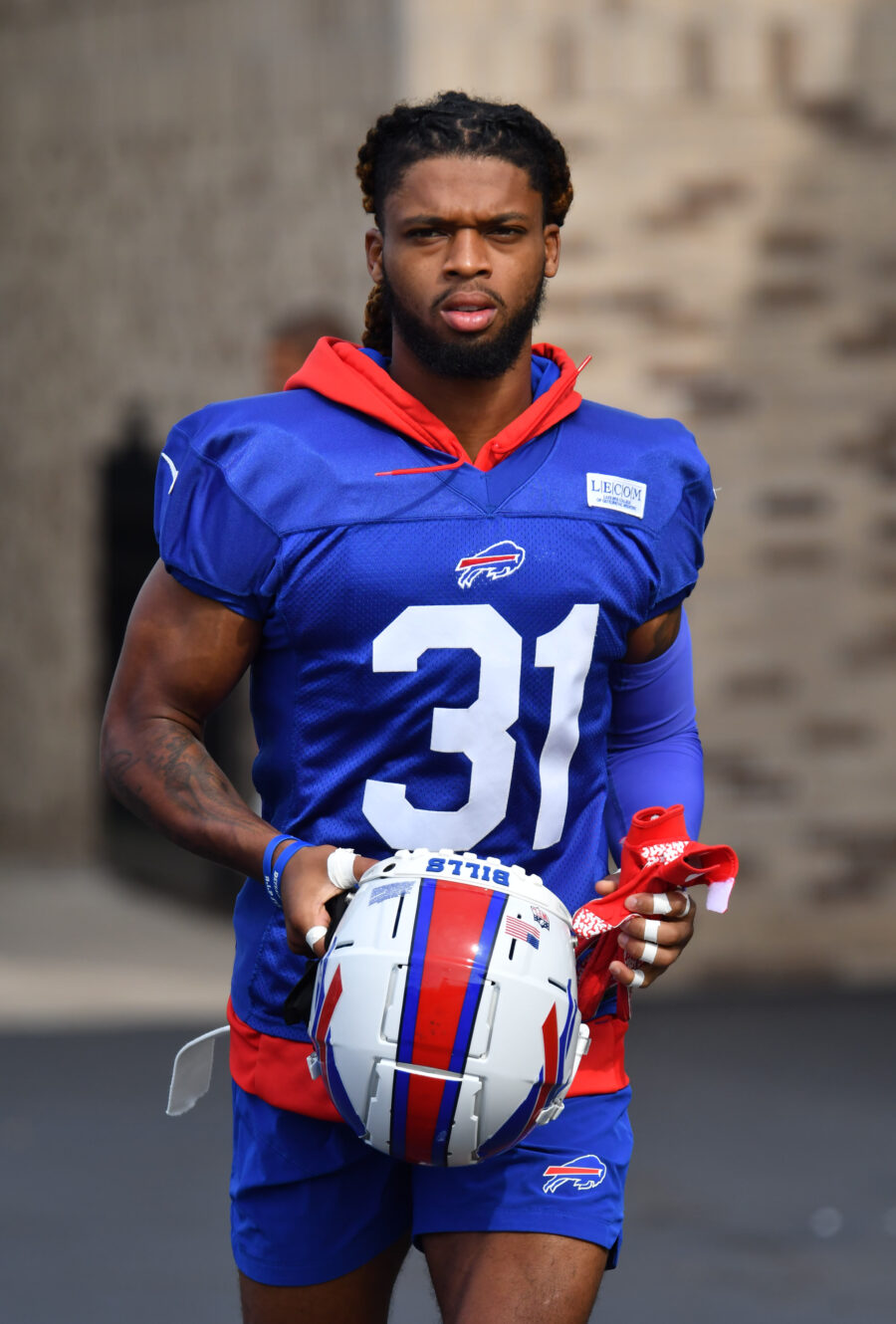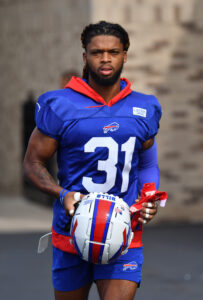 The 24-yar-old spent time at the University of Cincinnati Medical Center on a ventilator before ultimately being able to breathe and speak on his own. That led to his discharge and return to Buffalo, where he was able to watch the team's playoff contests in person. He is currently on IR, but a decision in terms of activation in time for the 2023 season obviously does not need to made any time soon.
Hamlin is set to receive multiple expert opinions with respect to his cardiac health before arriving at a final decision, as noted by Mark Maske of the Washington Post. The league's chief medical officer, Dr. Allen Sills, indicated over the weekend that no special NFL or NFLPA clearance will be required for the former sixth-rounder should he and his advisors decide he is able to play again.
"It's his decision," Sills added, in reference to Hamlin. "And he is the person that will need to drive that decision, and then we'll all line up and support that… I think right now the focus is on his recovery and his continued improvement. And then there will be another day and time to discuss all that. But it will be strictly led by him and those that are close to him. And the Buffalo medical staff, I know, has, as I said, already engaged and will engage a lot of experts to help provide input and opinions into that process."
Hamlin provided further clarity on his plans shortly after those remarks. In an interview with Fox Sports, he said that the plan is currently for him to resume playing at some point (Twitter link via ESPN's Alaina Getzenberg). Of course, no firm timeline is in place to determine if that goal is attainable.
"Eventually," the Pitt alum elaborated, on the subject of his return-to-play potential. "That's always the goal. Like I said, as a competitor, I'm trying to do things just to keeping advancing my situation. But I'm allowing that to be in God's hands. I'm just thankful he gave me a second chance."
Hamlin is under contract for two more years, and showed his potential for much of the 2022 campaign while playing a starting role in place of Micah Hyde. The Bills would therefore happily welcome him back, something which remains his target as the offseason unfolds.
Follow @PFRumors