It's been a long road for Bills safety Damar Hamlin as he's continued to recover from his on-field cardiac incident in early January. A long road remains in front of him, as well, but early indications were that Hamlin had a desire to return to the field and play professional football again. According to Alaina Getzenberg of ESPN, Hamlin's intentions remain focused on playing in the NFL again as things continue to trend "in the right direction."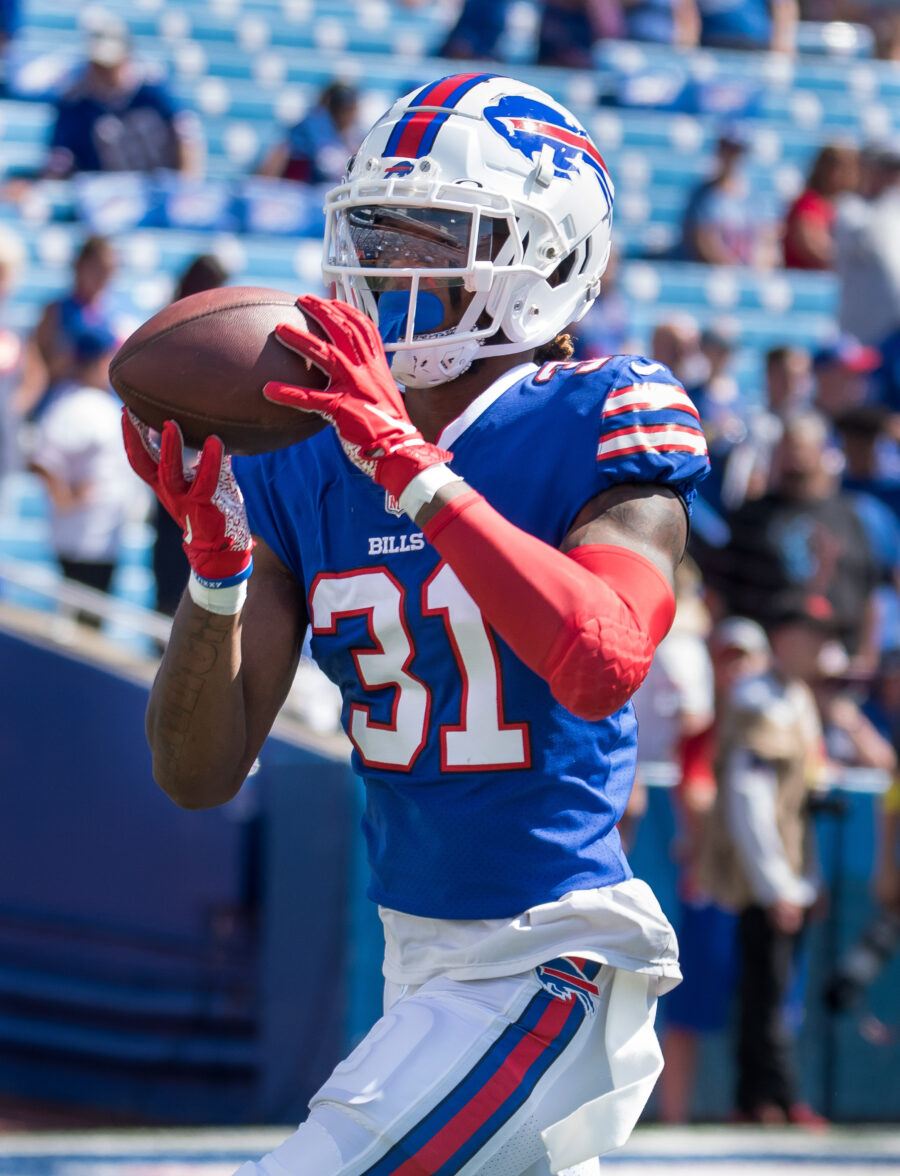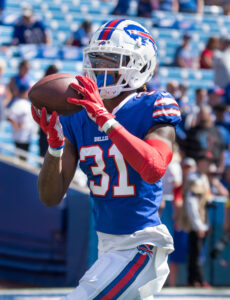 The early indications came directly from Hamlin but came with several future medical evaluations to undergo and several expert opinions to be sought. The recent updated information comes from general manager Brandon Beane, who has been very involved in Hamlin's recovery process, so far.
Beane visited the second-year safety this week, and Hamlin once again confirmed his intentions. Beane explained that there is at least one more doctor visit lined up for Hamlin but that things are "trending in the right direction."
"We'll get him through all (his medical consultations)," Beane said of the plans moving forward for Hamlin, "and then we'll make sure all of our medical people are hearing all those opinions on each visit and make sure that we're all on the same page of what it would like."
As far as a timeline for a decision, Beane believes that Hamlin's medical evaluations and consultations should be wrapping up in April, allowing the team and Hamlin to make a fully informed decision. He said that the date can always change if a doctor in April says they would like to see Hamlin back in their office in May, but so far, everything has checked out up to this point.
The Bills have no need to rush Hamlin back onto the field. The team returns starting safeties Jordan Poyer, who recently re-signed to a new deal to remain in Buffalo, and Micah Hyde, who missed most of last season with a foot injury. Hyde's injury was what pushed Hamlin into a starting role last season, and with Hyde returning to the field, Hamlin will be allowed to work his way back to the field without the pressures of needing to perform as one of the team's top two safeties.
However long it takes for Hamlin to return to 100-percent, a return to the field would be nothing short of a miraculous outcome after what we witnessed on that field in January. We at PFR truly wish Hamlin the best in his rehabilitation and health as things continue to trend is a positive direction for the 24-year-old.