OCTOBER 25: Although McDaniel stopped short of saying Wynn was done for the season, the second-year Dolphins HC indicated (via NFL.com's Cameron Wolfe) the veteran O-lineman will face a tough road in an effort to come back this year. If Wynn is unable to return before season's end, this will mark his fourth NFL campaign to end early because of injury.
OCTOBER 24: After playing shorthanded throughout last season, the Dolphins are moving toward full strength at cornerback. With Jalen Ramsey readying to make his 2023 debut, Miami will soon see Nik Needham back in action.
The Dolphins activated Needham off the reserve/PUP list Tuesday, moving him close to making a comeback from the Achilles tear he suffered in October 2022. To make room for Needham on their 53-man roster, the Dolphins placed guard Isaiah Wynn on IR. With Needham being designated for return on Oct. 4, the Dolphins needed to activate him by Wednesday to ensure he was eligible to play this season.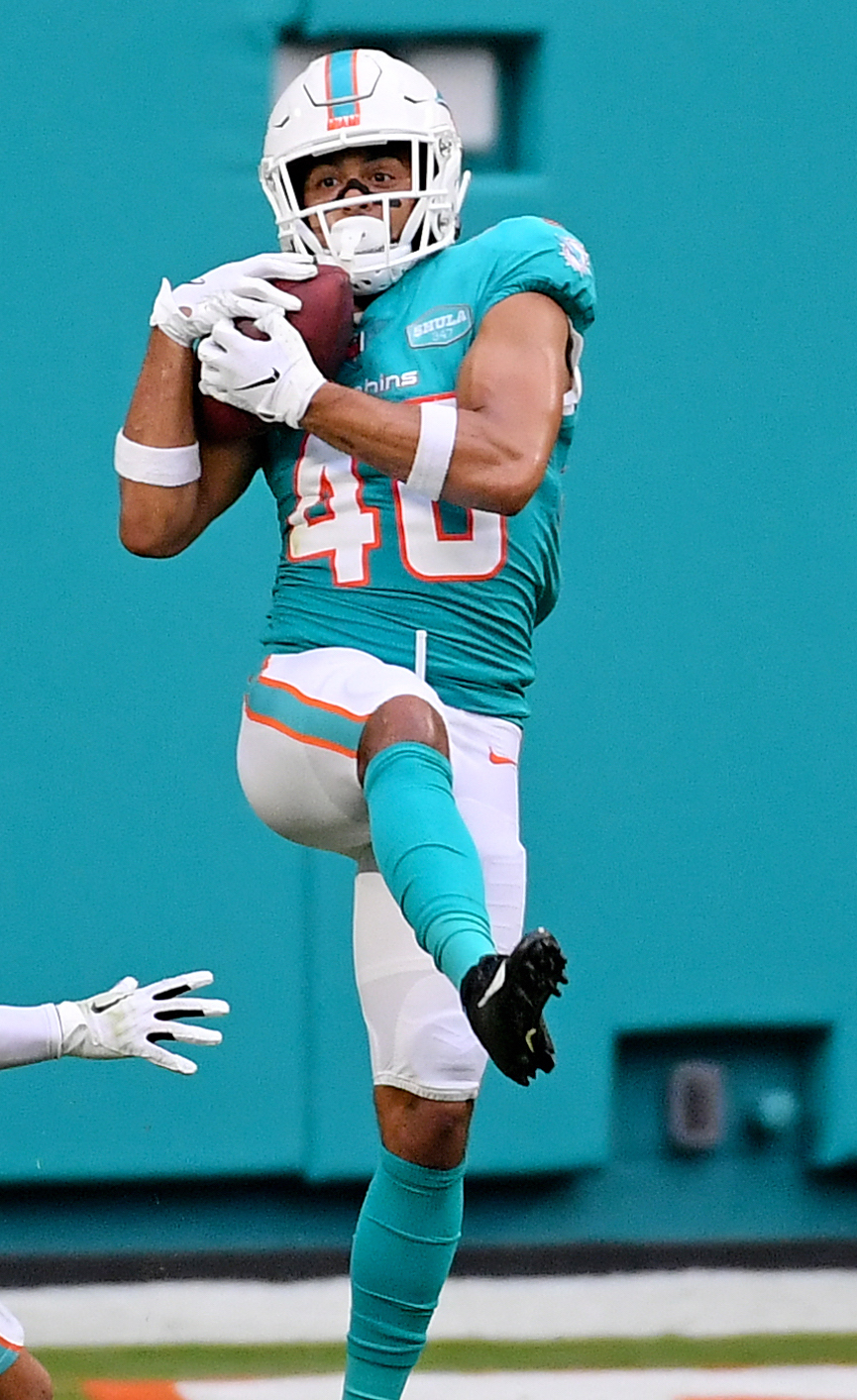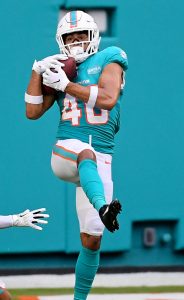 Wynn went down with a quadriceps during the Dolphins' loss to the Eagles on Sunday night, and Mike McDaniel said (via NFL.com's Cameron Wolfe) the team's left guard would be out for weeks. This will force more changes to the Dolphins' offensive front. Despite an explosive start to the season, Miami has played games without left tackle Terron Armstead and center Connor Williams. Wynn will not be able to return until Week 13, with the Dolphins' bye coming in Week 10. Armstead is on IR and must miss at least one more game with a knee injury.
Miami added Wynn in free agency, giving the ex-New England first-rounder a one-year deal worth $2.3MM. This low-end "prove it" deal came after a Patriots contract year that ended early. The Pats placed Wynn on IR due to a foot injury in December of last year. That came after a substandard platform campaign, leading to tepid interest in free agency. Although Wynn enjoyed nice stretches as New England's left tackle, he settled for a low-end deal in Miami. This will be Wynn's fifth trip to IR. Being moved to the injured list in 2018, '19, '20 and '22, Wynn has missed 39 games as a pro.
The Dolphins made Wynn their left guard starter, returning him to a guard role on a full-time basis for the first time since his Georgia days. Wynn made seven starts at left guard for the Dolphins, and although Lester Cotton replaced him against the Eagles, it is possible Miami reinstalls Liam Eichenberg at left guard. The former second-round pick, who operated as the Dolphins' primary left guard last season, lost the job to Wynn during the preseason. But he returned to a starting role in Week 6, filling in for Williams at center. The 2022 free agent signing coming back would point to Eichenberg sliding back to left guard. A 2019 Raiders UDFA, Cotton has two starts on his NFL resume.
Given a second-round RFA tender last year, Needham saw his momentum blunted by the Achilles tear. He re-signed with the Dolphins on a one-year, $1.82MM deal, doing so after the team traded for Ramsey. The Dolphins were busy at corner this offseason, keeping Needham and then drafting Cam Smith in Round 2. The South Carolina product has yet to find his footing in Vic Fangio's defense. Needham's return further bolsters Miami's secondary. Ramsey is working his way back from meniscus surgery and is expected to return soon, being designated for return from IR last week.
Needham, who will turn 27 next week, has started 27 games for the Dolphins. Fangio will be the third defensive coordinator Needham will have played for as a pro, but he will supply the secondary with extensive experience alongside Ramsey, Xavien Howard and Kader Kohou. With Ramsey's return imminent, it will be interesting to see how the Dolphins reintegrate Needham.