Odell Beckham Jr. remains in the unusual position of being one of the most talented free agents still available, yet one without a significant market at the moment. As he continues to recover from a torn ACL, much will depend on his health at the start of the season in determining where he plays in 2022.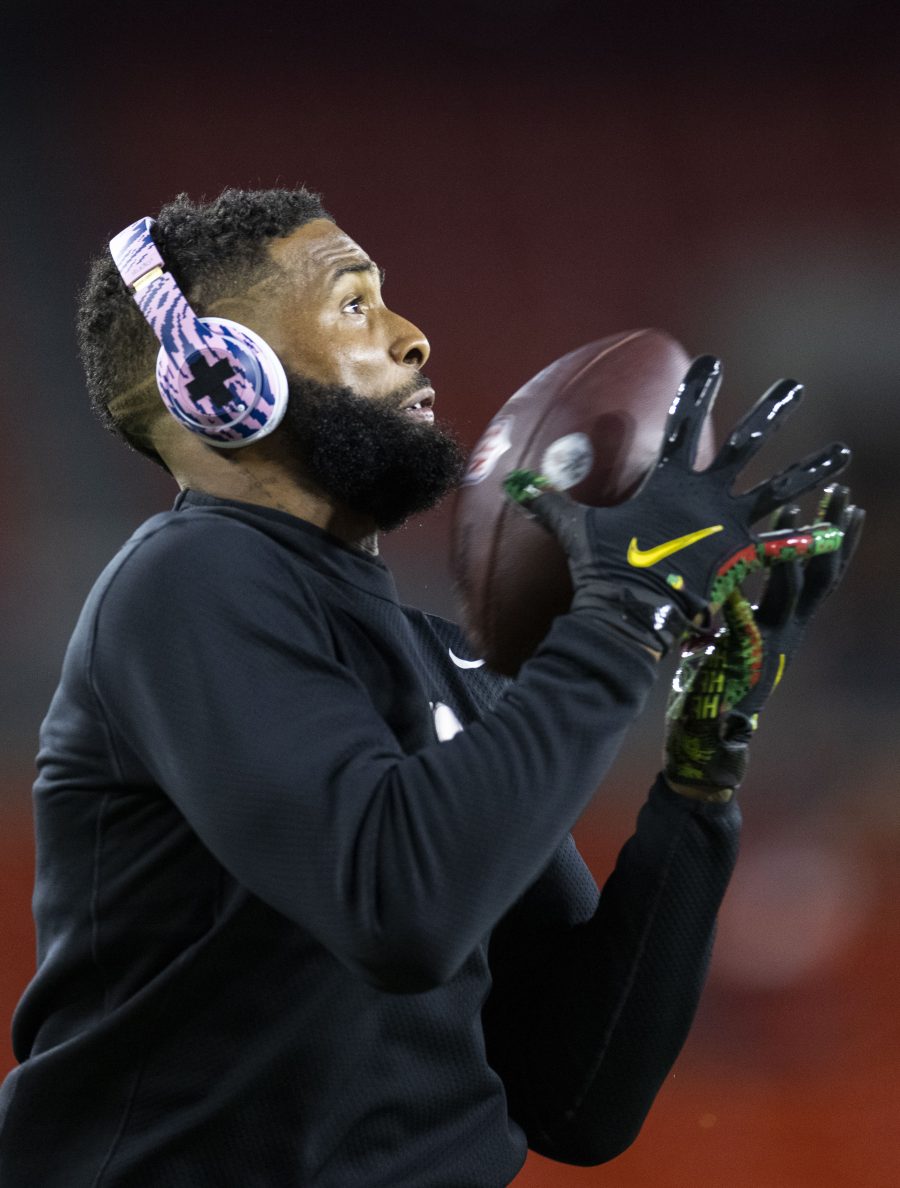 [RELATED: Browns Unlikely To Sign Beckham]
The Rams remain the team most closely linked to the 29-year-old, given his performance late in the regular season and during their Super Bowl run after acquiring him. Since he won't be available by Week 1 of the upcoming season, though, the team has confirmed that there is a lack of urgency for all parties involved in making a reunion official.
Still, Los Angeles remains "optimistic" that a deal will eventually get done, per ESPN's Jeremy Fowler (via Bleacher Report). Given how deep into the fall the three-time Pro Bowler will be upon his return to full health, Fowler adds that Beckham could choose to remain on the open market into the start of the season and "take his time" in making a decision on where to sign. In that event, injuries or other circumstances could bring teams not currently in need of pass-catching help into consideration for him.
The Rams have also prepared themselves for life without Beckham, having signed Allen Robinson to pair with the recently-extended Cooper Kupp. Considering the number of pieces on their roster which will return in 2022, though, they are likely to contend for another Super Bowl, something Fowler states will "likely" be Beckham's top consideration when deciding where to sign. If he were to go back to L.A., the LSU alum would be well set-up to replicate his impressive performance with Matt Stafford and the Rams' offense.
Other veteran wideouts, including Julio Jones, remain on the open market, so their ultimate destinations could play a role in determining Beckham's next NFL home as well. Even after the offseason is complete, though, the question of where he will be suiting up may very well remain unanswered.