A 17-game contributor for the 2021 Broncos, Eric Saubert will have a chance to make it back-to-back seasons in Denver. The sides agreed to terms on a one-year deal Wednesday.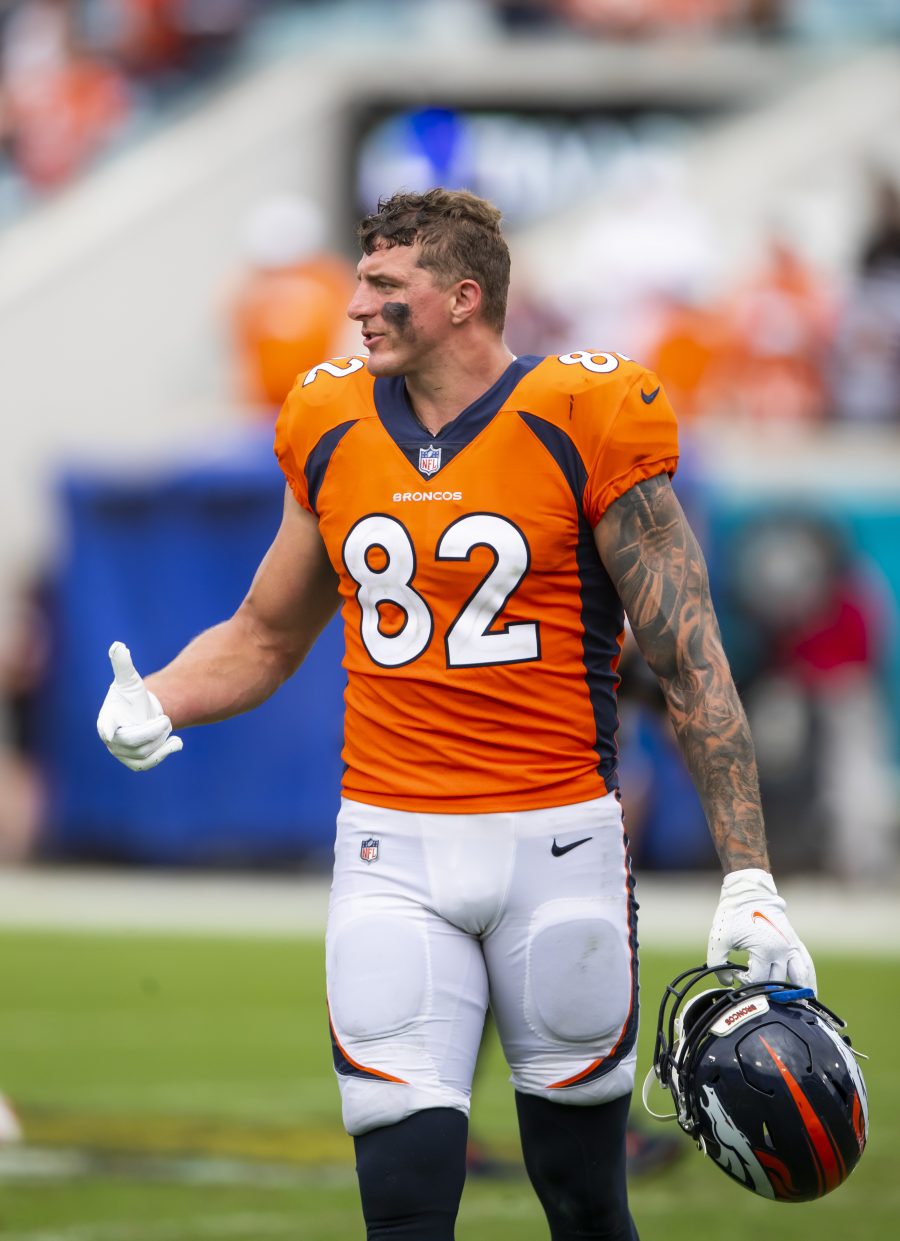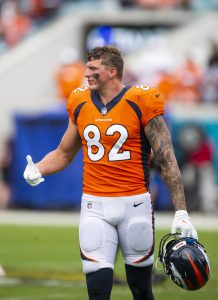 The veteran tight end signed with the Broncos on May 3, 2021; 366 days later, he will join their new-look offense. The team has remade its tight end room this offseason, but Nathaniel Hackett's staff will take a look at Saubert to see a potential fit.
Formerly a Falcons fifth-round pick, Saubert has played with four teams over the past four years. After his two-year Atlanta stint ended, the Drake alum played with the Bears in 2019 and Jaguars in 2020. The Broncos reunited Saubert with ex-Falcons tight ends coach Wade Harman, but Harman is no longer in that role.
Saubert, 28, caught eight passes for 47 yards and one touchdown — his first as a pro — last season but mostly aided the Broncos in the run-blocking department. Denver added veteran blocking tight end Eric Tomlinson this offseason and still has fullback/tight end Andrew Beck on its roster. The team swapped out Noah Fant for third-rounder Greg Dulcich on the receiving front, and Albert Okwuegbunam is set to reprise his role.