The Buccaneers will be without Mike Evans against the Packers in Week 3. Appeals officer James Thrash upheld the one-game suspension handed to Evans for his actions in New Orleans.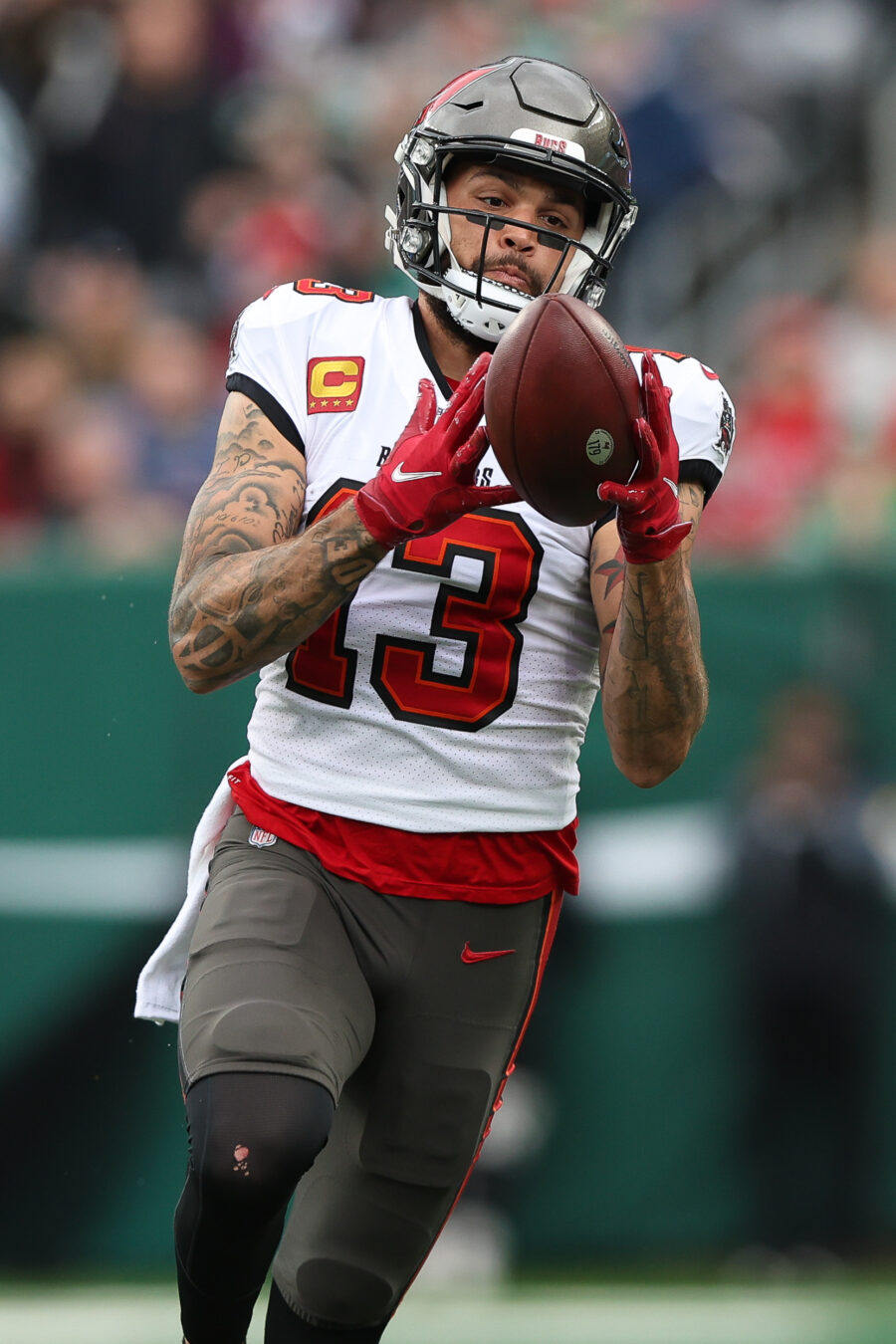 This will be Evans' second suspension. Both came after he shoved Saints cornerback Marshon Lattimore during games in New Orleans. Like he did after being suspended in 2017, Evans appealed. Five years after his previous appeal effort failed, Evans will sit another game. He missed a Week 10 game against the Jets in 2017. It is safe to say the four-time Pro Bowler's next absence will be slightly more noticeable, given the Bucs' Tom Brady-era status as one of the league's highest-profile teams.
For the Bucs, it will likely mean having neither Evans nor Chris Godwin available this week. Godwin continues to battle a hamstring injury, and while it is not certain Evans' longtime tandem partner will be out, a multiweek absence was expected.
This will be an adjustment for Brady, who has been without Evans just once during his Tampa tenure. Evans missed the Bucs' Week 16 game against the Panthers last season. While Godwin had sustained an ACL tear the previous week, the Bucs still had Antonio Brown and Rob Gronkowski at that point. Brown's in-game actions the following week against the Jets led him out of the picture, but Evans had returned by that point. Gronkowski retired for a second time this offseason.
Tampa Bay played without Julio Jones in New Orleans last week. The recently signed wideout missed Week 2 with a knee injury. Jones returning against Green Bay obviously becomes a more important matter now. The Bucs have Scotty Miller and Breshad Perriman in place as their next men up. Cole Beasley officially joined Tampa Bay's practice squad Wednesday. The 10-year veteran can be elevated ahead of the Bucs' Week 3 game, should the team elect to do so.
Evans missed a rookie-contract game check in 2017. Although he remains attached to an extension he signed in 2018, the former top-10 pick will not miss out on too much money. Due to an offseason restructure that dropped Evans' base salary to $1.12MM, the ninth-year receiver will lose out on just more than $62K because of this suspension.