When the Cardinals did not exercise Isaiah Simmons' fifth-year option in May, the 2020 draftee was classified as a linebacker. That meant a $12.7MM option call for Arizona's new regime. Passing on that guaranteed salary moved the hybrid defender into a contract year.
The Cardinals still have Simmons squarely in their plans, but they have not insisted on a position for the versatile player. Jonathan Gannon's staff gave the Clemson alum a choice on where to play. He has been operating as a DB for several weeks. This has come during an offseason in which fellow first-round ILB investment Zaven Collins has been given time as an edge defender.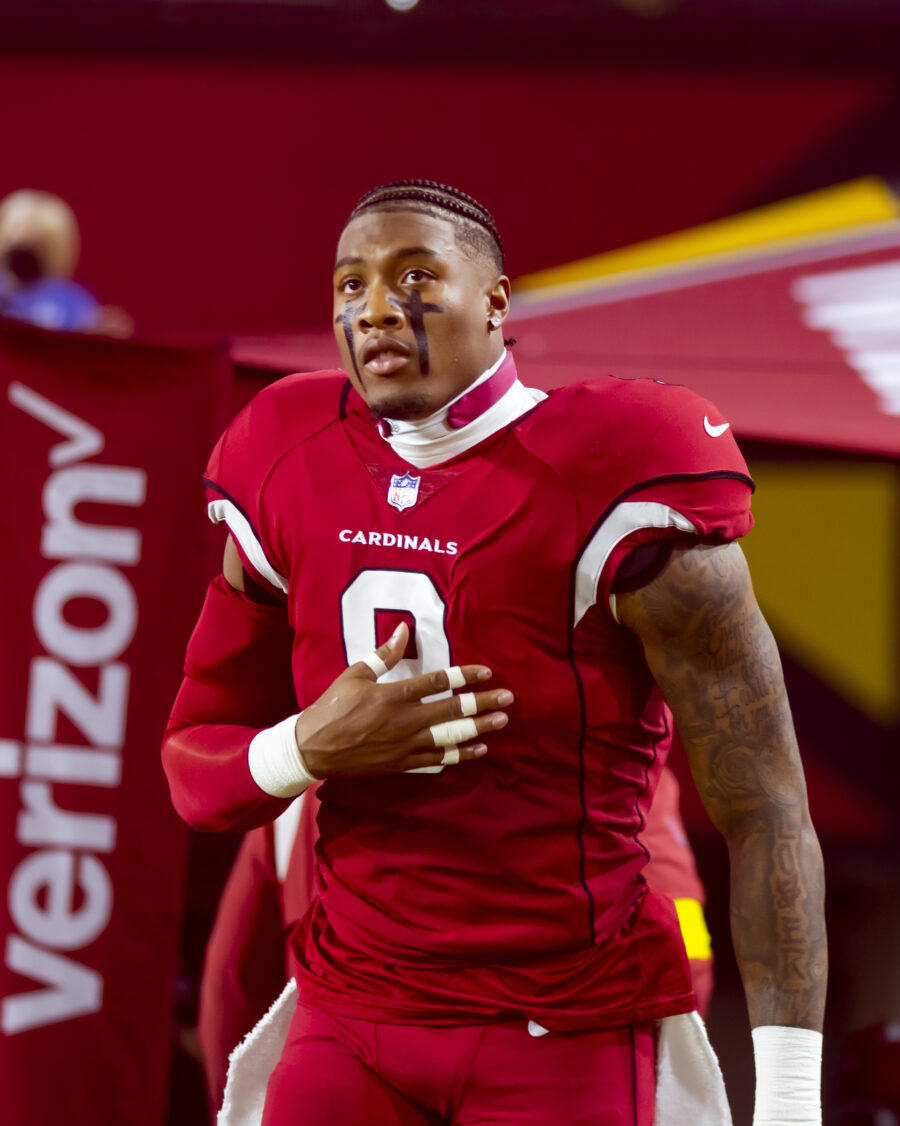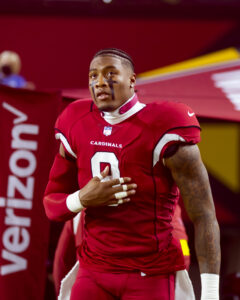 "I told them I didn't want to play linebacker," Simmons said, via AZCardinals.com's Darren Urban. "I felt more comfortable getting back to things I had done in the past. If they came here and said, 'You're going to be a Mike linebacker,' I would've done it to the best of my ability. I think they understood that maybe the designed position I was supposed to be at, and I'm happy they let me come in and lock in on one position."
Simmons has been working at safety during training camp, with Urban adding the former No. 8 overall pick has most often been stationed as a deep defender — rather than in the slot. Last season, Simmons roved around the formation but spent the most time in the slot (45% of his snaps). The fourth-year defender's 4.39-second 40-yard dash speed has helped him hold his own in the secondary. This will still be a transition for Simmons, who has not played a deep safety role regularly since high school.
Pro Football Focus rated Simmons as a top-40 cornerback last season. This marked a step up from the unique talent's 2021 assessment, when linebacker was his primary role. In addition to 409 slot snaps, Simmons also played 297 snaps in the box, 110 on the defensive line and saw a bit of work as a boundary corner and as a safety last season. With Budda Baker back in the fold and Jalen Thompson also signed long term, the Cardinals are preparing three-safety looks under Gannon and DC Nick Rallis. With both Simmons and Collins at new positions, the Cardinals have UFA additions Kyzir White and Krys Barnes as the early starters at inside linebacker.
This year's free agency classes at safety and linebacker largely struggled to cash in, save for top-market players like Tremaine Edmunds and Jessie Bates. Steep value drop-offs took place as those respective markets sorted out. Simmons, 25, will have a chance to create a market for himself. Considering the Cardinals' safety allocations — Baker at $14.1MM per year, Thompson at $12MM AAV — Simmons sticking at safety may lead him out of Arizona. Then again, Baker made a trade request this offseason and does not have any guaranteed money on his deal for 2024.
While the three-safety alignment gives the Cardinals options in the slot, they are looking for a second cornerback opposite Marco Wilson. Rallis said (via Urban) the team is "not close" to determining its No. 2 cornerback. The Cardinals let Byron Murphy walk in free agency; he followed Patrick Peterson's path by joining the Vikings. A former fourth-round pick who has made 26 starts in two seasons, Wilson is a lock to be one of Arizona's starting corners.
Arizona re-signed Antonio Hamilton, who made five starts last season, and added Rashad Fenton in free agency. Fenton's guarantee ($1.5MM) tops Hamilton's ($76K). Sixth-round pick Kei'Trel Clark has received first-team reps during camp, per Urban. Third-rounder Garrett Williams remains on the Cards' active/NFI list after suffering an ACL tear during his final season at Syracuse.