Many have pointed to the Chargers as a team which could shake up its staff on the sidelines and/or in the front office. While pressure is likely on Brandon Staley and Tom Telesco, the pair should be considered safe for the immediate future.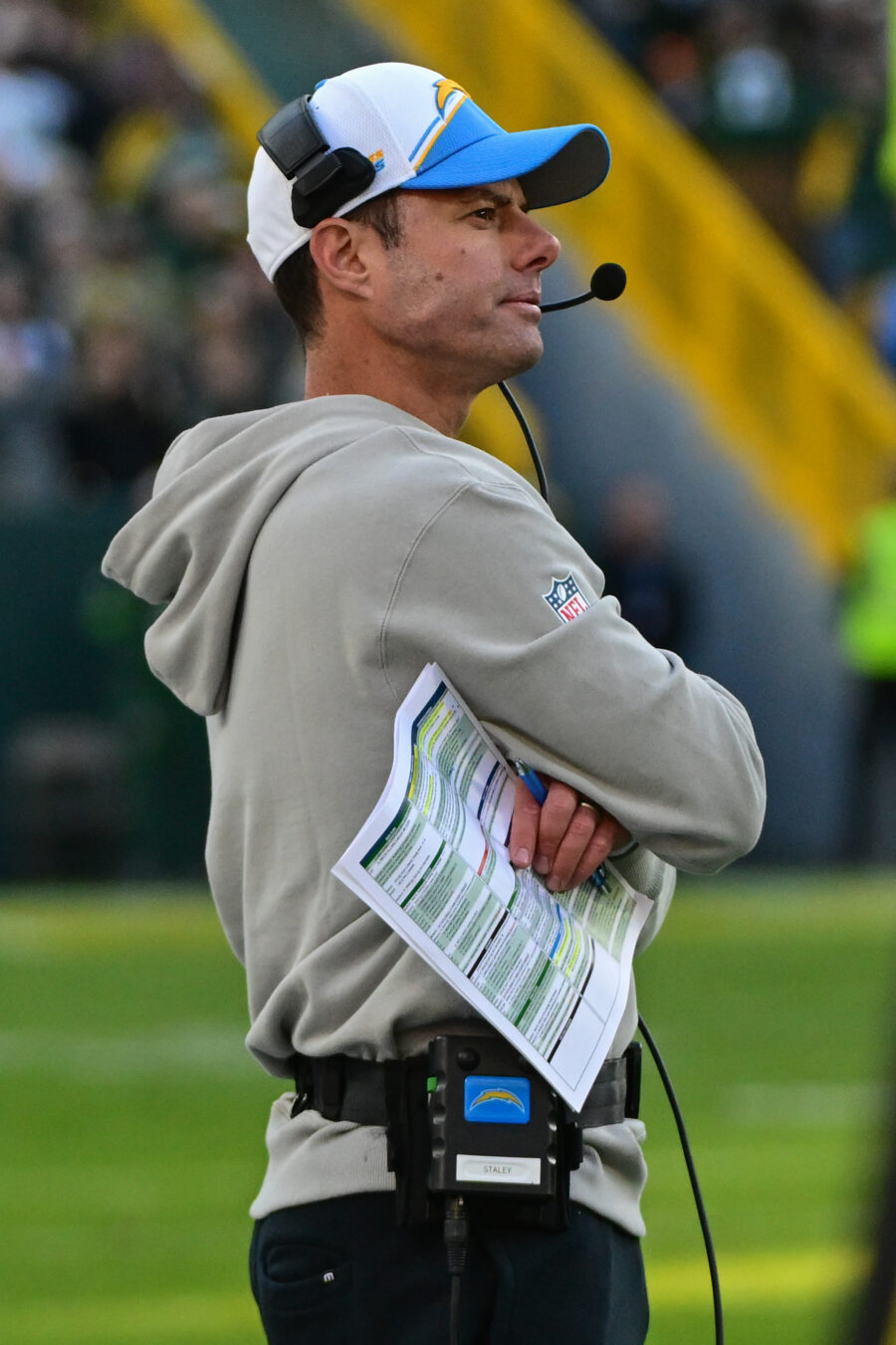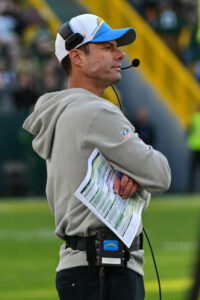 No in-season changes are expected to be made by the Chargers, Jonathan Jones of CBS Sports reports (video link). Staley in particular is believed to be on the hot seat, barring a signficant turnaround to close out the 2023 campaign. Los Angeles entered Week 13 sitting at 4-7 and in need of a late-season push to get back into contention for an AFC wild-card spot. In the event that does not come to fruition, it would come as little surprise if a change were to be made.
As Jones notes, though, a final decision on the fate of Staley or Telesco will likely not be made until after owner Dean Spanos conducts an offseason evaluation. Staley is in his third season at the helm, but once again the Chargers have drawn criticism for their on-field play not matching the talent on their roster. He has served as the team's defensive play-caller, allowing him to continue in that capacity after doing so during his time as the Rams' defensive coordinator. The unit has generally struggled (today's 6-0 win over the Patriots notwithstanding), however, which has contributed to an underwhelming overall performance in what may have deemed a make-or-break year.
Staley's Chargers stint has been marked by last year's 27-point collapse in the wild-card round, a game which represented a rare trek to the postseason for the organization during Telesco's tenure. The latter has been in place since 2013, but the Chargers have made just three postseason appearances over that span. Only two playoff wins (in 2013 and '18) have come about, but the presence of quarterback Justin Herbert has given the team significant potential for the short- and long-term future.
The former No. 6 pick was one of several young passers who inked a monster extension this offseason. Herbert's five-year, $262.5MM deal has him on the books through 2029 and his play over the life of the pact will be a major factor in the Chargers' success. If the team falls short of the postseason and a coaching change is indeed made, a number of candidates will no doubt be connected to the opening. Lions offensive coordinator Ben Johnson could be one of them, though he is expected to be one of the hottest coaching candidates in the 2024 cycle.
In any event, plenty of pressure will likely be on Staley and Telesco over the coming weeks. Their respective job statuses will be a major storyline to watch through the remainder of the season and into the beginning of the upcoming hiring cycle.