Greg Roman's time as Ravens offensive coordinator will end after four seasons. Roman is stepping down to pursue other opportunities, the team announced.
A veteran OC, Roman had been with the Ravens since 2017. The team promoted him to offensive coordinator in 2019, coinciding with Lamar Jackson's first season as the team's full-time starting quarterback. Thursday's news comes not long after John Harbaugh said he was confident in his staff and did not expect any changes.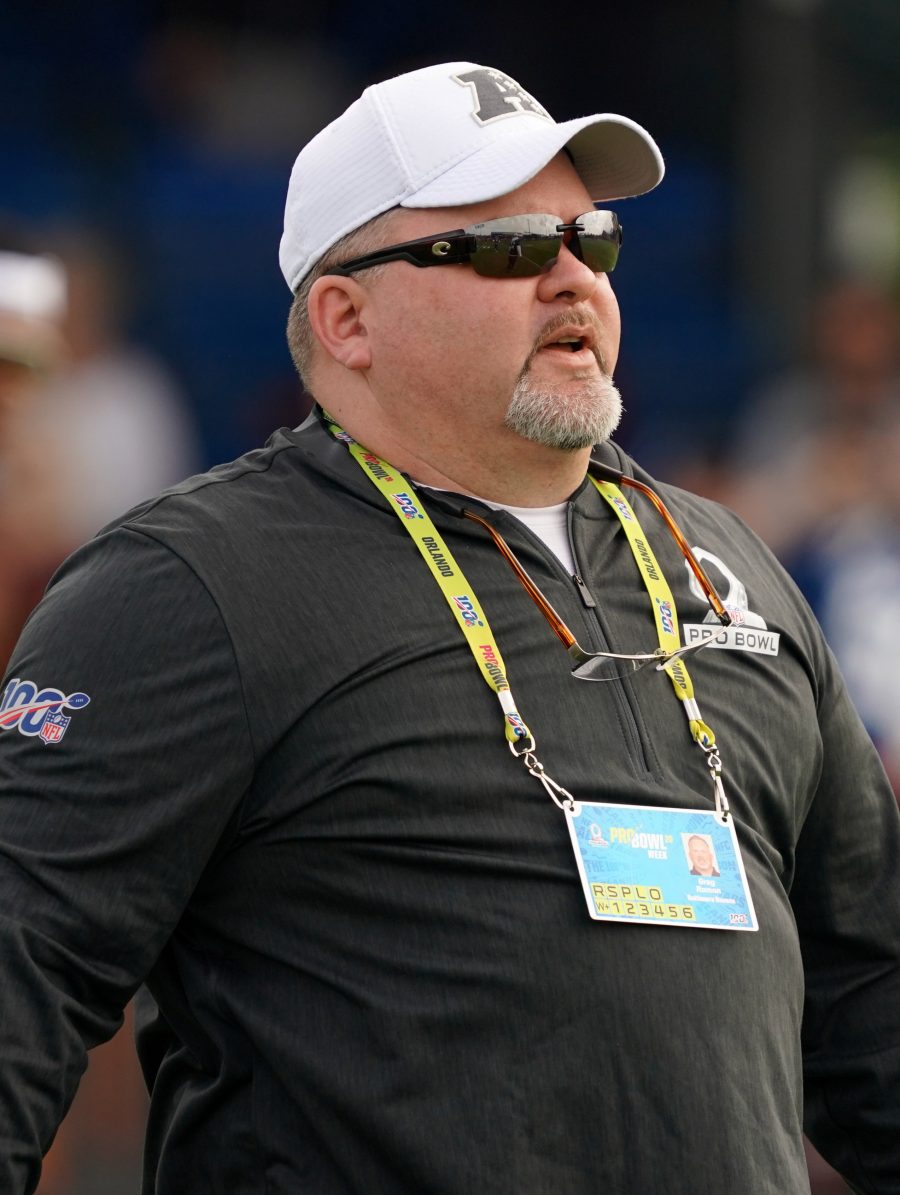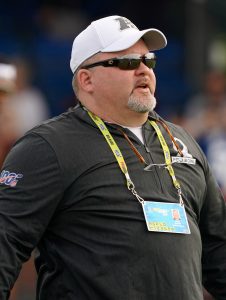 "After visiting with coach Harbaugh and after huddling with my family, I have decided now is the right time to move on from the Ravens so that I can explore new challenges and opportunities," Roman said in a statement thanking the Ravens, via his agency (on Twitter).
Having developed a reputation for revamping offenses geared around dual-threat quarterbacks, Roman did his most notable work in Baltimore. Jackson morphed from a player who dropped to No. 32 in the 2018 draft to a league MVP by his second season. While Roman became a somewhat polarizing figure for Ravens fans during his four-season tenure as OC, Jackson soared to three Pro Bowls and became a superstar during this period.
The Ravens have reached a rather pivotal point with Jackson, who is set for free agency (or, almost certainly, a franchise tag) in March. Frustration built within the organization about Jackson's lingering PCL sprain, to the point the self-represented quarterback released a statement detailing his injury. Jackson then did not travel with the team to Cincinnati, and his Monday Instagram post fueled more speculation about a potential separation between he and the Ravens. While select NFL execs believe Jackson will be available in a trade, the Ravens have continued to insist they want to hammer out an extension. The sides have tried and failed to do so for two years.
Roman, 50, served as OC for both the 49ers and Bills prior to his six-year Ravens run. His San Francisco stay offered a prelude to the Ravens' Jackson-rejiggered offense, with the team pivoting to a Colin Kaepernick-centered attack midway through the 2012 campaign. That change helped drive the 49ers to two more NFC championship games and Super Bowl XLVII, where they narrowly lost to the Ravens. Roman also aided ex-Raven Tyrod Taylor to a nice run in Buffalo. The Bills led the league in rushing in both 2015 and 2016, though Roman was fired early in the '16 campaign.
Under John Harbaugh in Baltimore, mixed results came. The Ravens glided to a 14-2 record in 2019, and Jackson became a unanimous MVP. His 1,206 rushing yards that season shattered a quarterback record. The Ravens made the playoffs from 2018-20 and returned this season, but Jackson has largely flatlined as a passer after showing initial growth. Baltimore has ranked 27th, 32nd, 20th and 28th in passing from 2019-22, and while Jackson's historic run-game abilities and the team's receiver investments have much to do with those placements, Roman's presence became a sore spot with fans in recent years. The Ravens finishing the past two seasons without Jackson, who has missed 11 games since 2021 because of injuries, obviously hindered their cause as well. Baltimore's point totals decreased in each of Roman's four seasons as the play-caller.
"Greg devised and led our offense to no fewer than 26 historical NFL and franchise achievements," Harbaugh said. "He established an identity for our offense. We are grateful for Greg's great work and abilities, and we wish him and his wonderful family the utmost happiness going forward."
Roman spoke with Stanford about their HC vacancy last month but did not appear a serious candidate. He emerged on the NFL HC radar in 2020, following Jackson's MVP run, but has not been connected to a job since that offseason. Considering the Ravens' relationship with Jackson and his uncertain contract status, this becomes one of the league's most intriguing vacancies.