JANUARY 29: Like the Titans, the Commanders and Ravens have formally requested OC interviews with Bieniemy, per ESPN's Adam Schefter and NFL.com's Ian Rapoport (Twitter links). John Keim of ESPN.com adds (via Twitter) that Washington will continue to be patient and will wait until it is allowed to interview Bieniemy and 49ers assistant head coach/running backs coach Anthony Lynn, whose teams are playing in the championship games for their respective conferences today.
JANUARY 26: A key talking point each January, Eric Bieniemy's head coaching candidacy has tapered off in recent years. Despite Matt Nagy and Doug Pederson landing HC jobs from Andy Reid's Chiefs staff, Bieniemy has been stuck at the coordinator level. Only one team — the Colts — has interviewed him for its HC post this year.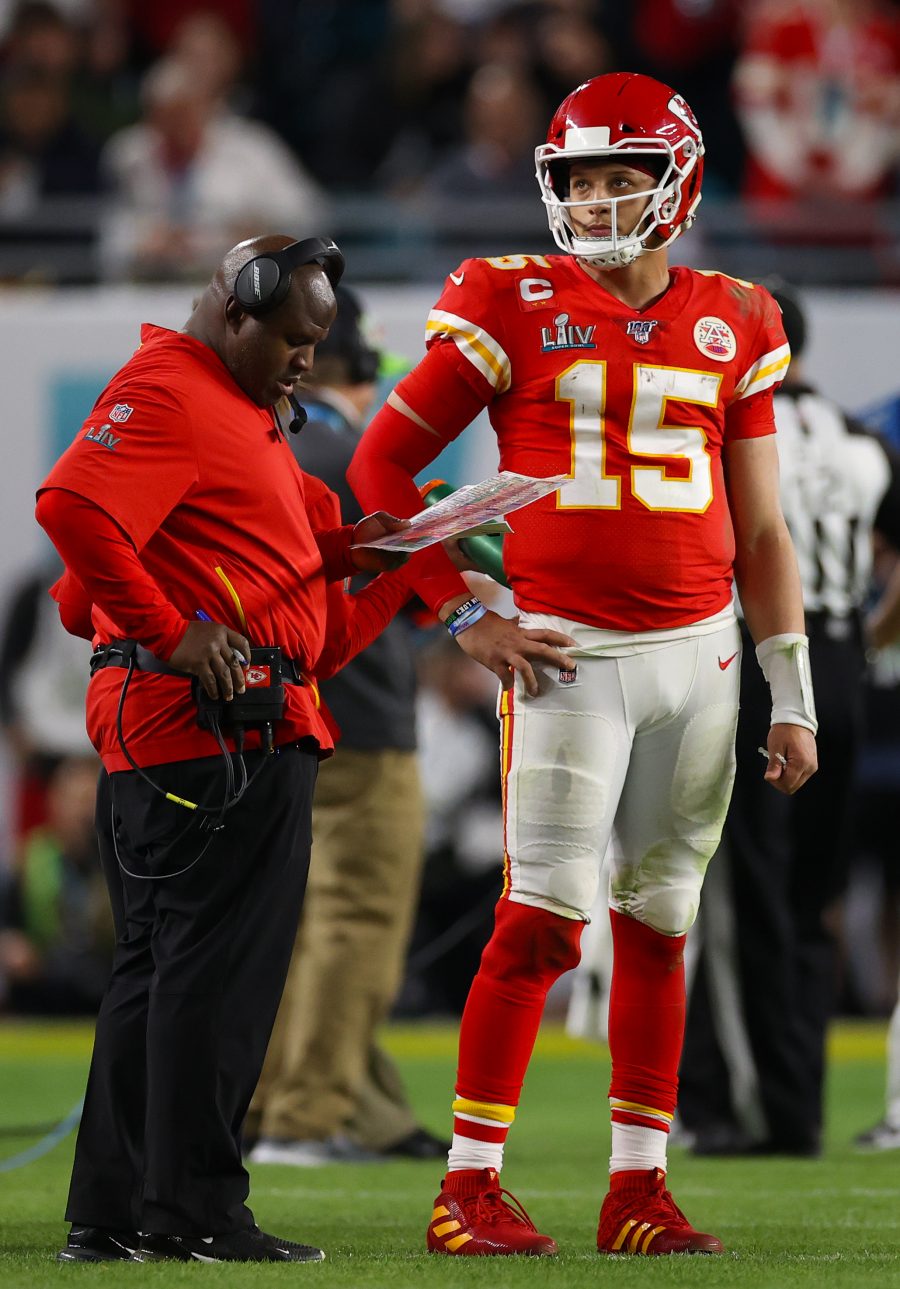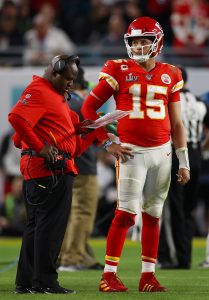 Others remain interested in the five-year Chiefs OC. The Commanders and Ravens are the latest rumored to want an OC meeting with Bieniemy, Aaron Wilson of KPRC tweets. The Indianapolis HC path remains in play for Bieniemy, but similar avenues have repeatedly closed for the longtime Reid lieutenant over the past several years.
The Commanders and Ravens jobs are not classified as lateral moves, since each position would come with full play-calling responsibilities. Thus, the Chiefs cannot block Bieniemy from an interview. Reid has been Kansas City's primary play-caller throughout his 10-year Missouri stay, and the top-tier HC receives the bulk of the credit for Patrick Mahomes submitting arguably the greatest early-career resume in quarterback history. Bieniemy has been Kansas City's OC throughout Mahomes' run as the team's starter, but after extensive interest emerged early during his time in this job, the league has cooled on him.
Bieniemy, 53, signed an extension with the Chiefs last year and has not been closely connected to other OC jobs prior to this month. It would be bring somewhat of a risk to leave the Reid-Mahomes infrastructure the Chiefs provide, but Bieniemy having success as a play-caller could also finally break down the door to a top job. Ex-Chiefs QBs coach Mike Kafka is now on the HC radar, after becoming the Giants' play-caller. Mahomes is ticketed to win a second MVP award and has powered the Chiefs to a fifth straight AFC championship game, doing so this time without Tyreek Hill.
Washington has seen multiple options — Jim Caldwell and Darrell Bevell — turn down the chance to interview. Ron Rivera's hot-seat status also complicates this season, since the OC role has a greater chance of being a one-and-done here than it does in most places. Many around the league expect, for this reason, the Commanders to promote quarterbacks coach Ken Zampese to replace Scott Turner, Albert Breer of SI.com tweets. Baltimore has also begun its interviews to replace Greg Roman. While Bieniemy, Frank Reich and Byron Leftwich have been linked to the position, none has been confirmed as an interviewee just yet.
Follow @PFRumors