Kliff Kingsbury appears through with his vacation. The recently fired Cardinals coach is interviewing for a job on DeMeco Ryans' Texans staff, Dan Graziano of ESPN.com tweets.
This is an offensive coordinator interview, Aaron Wilson of KPRC reports. The team has interviewed multiple OC candidates already; Kingsbury would check in with a higher profile. The Texans are meeting with Kingsbury today.
[RELATED: Texans To Hire Matt Burke As DC]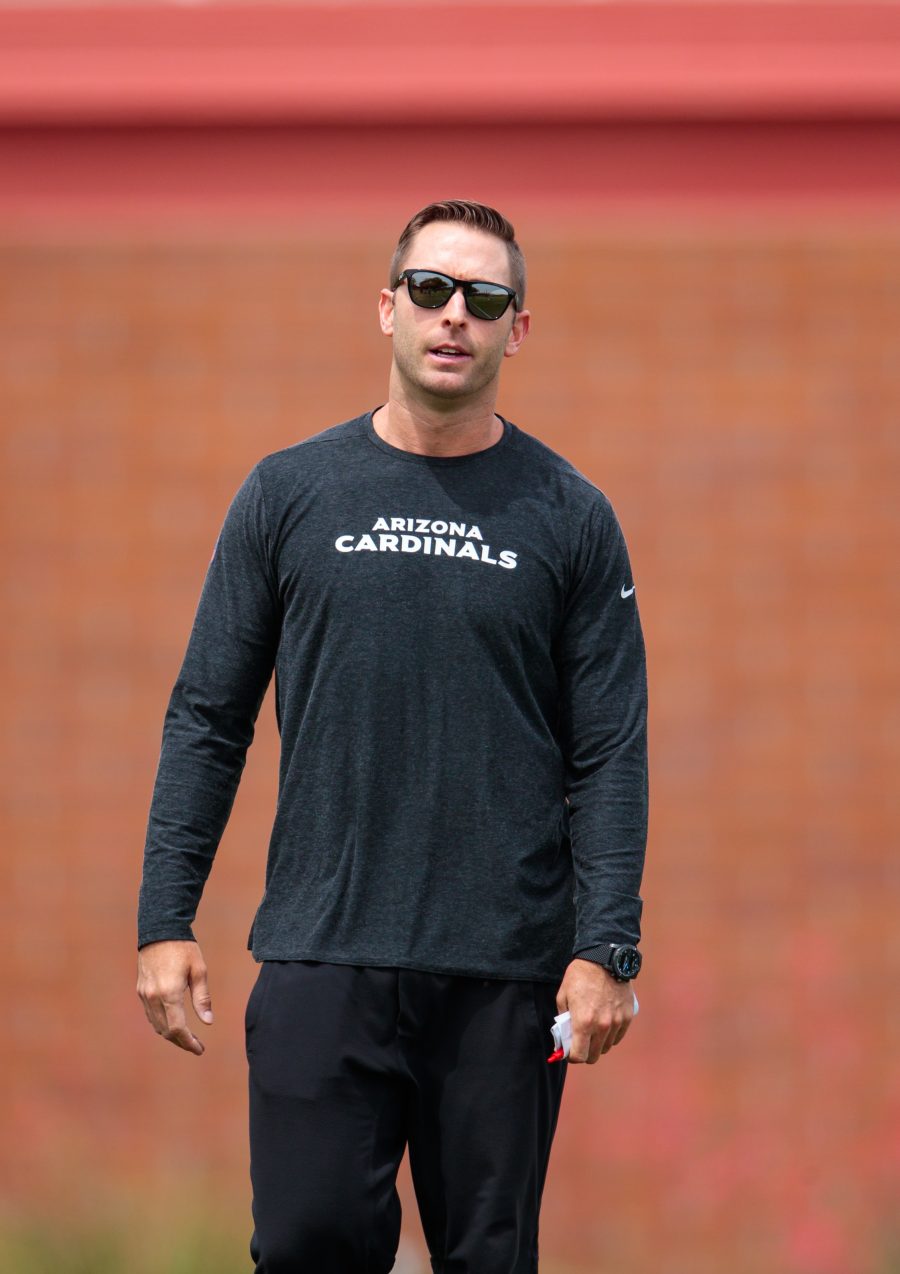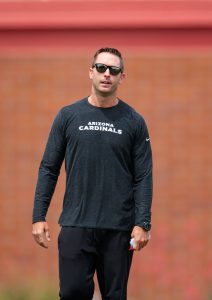 A mid-January report indicated Kingsbury had rejected OC interviews, instead telling teams he bought a one-way ticket to Thailand. Kingsbury's only coaching job in the NFL came as a head coach, though he has extensive experience coaching in Texas. Prior to spending six seasons as Texas Tech's head coach, Kingsbury was an offensive coordinator at Houston and Texas A&M. The former Texas Tech quarterback is a San Antonio-area native. Though a more relevant work sample can be studied from Kingsbury's Cardinals tenure, he coached Patrick Mahomes at Texas Tech and ran the offense during Johnny Manziel's 2012 Heisman-winning season.
Kingsbury's Cardinals tenure unraveled quickly. The Cards gave he and then-GM Steve Keim through-2027 extensions in March 2022. That came after Kingsbury led the Cards to their first playoff berth since 2015. Arizona then finished 4-13, leading to the team canning its recently reupped HC. Despite steady rumblings of the Cards considering a dismissal, Kingsbury was believed to be taken aback by the firing.
The Texans have interviewed 49ers passing-game coordinator Bobby Slowik for their OC position and requested a meeting with Bengals wide receivers coach Troy Walters. Jerrod Johnson, the Vikings' assistant quarterbacks coach, also interviewed for the job, Wilson tweets. None of these staffers has called plays in the NFL previously. A previous report suggested Kingsbury could take a break in 2023, but he is now entertaining the possibility of taking another job immediately.
Although Kingsbury's Cardinals offenses drew criticism for a lack of downfield production, the team ranked as a top-eight unit in 2020 and '21. Both those years produced Kyler Murray Pro Bowl invites, though Murray injuries affected each of those squads. Kingsbury's team also lost DeAndre Hopkins for the 2021 stretch run, leading to a downturn ahead of a playoff blowout against the Rams. Last season brought an avalanche of issues for the Cards, who are still in the process of selecting their Kingsbury replacement.
Evidenced partially by Murray cursing out Kingsbury during a nationally televised Cardinals win over the Saints, the quarterback and the coach who pushed to bring him to Arizona were not seeing eye-to-eye last season. Hopkins' PED ban and trade acquisition Marquise Brown's ensuing foot injury kept Kingsbury from being able to deploy his top two wideouts together for most of the season. More injury trouble slowed Hopkins, and Arizona's aging offensive line sustained a few hits as well. The Cardinals lost Murray to an ACL tear during a December Monday-night tilt and ended up starting four QBs before season's end.
The Texans are looking for their third OC in three years. Bill O'Brien staffer Tim Kelly stayed on under David Culley, and the team promoted QBs coach Pep Hamilton to be Lovie Smith's OC. Ryans will not be promoting from within, and the next Houston OC may well have a rookie quarterback to mentor.
Follow @PFRumors