Another high-profile defensive mind has found his new NFL home. Just days after losing DeMeco Ryans to Houston's head coaching position, the 49ers are hiring Steve Wilks to take his place as defensive coordinator (Twitter link via NFL Network's Tom Pelissero).
Ryans was one of the hottest names on the head coaching radar in 2023, and for quite some time it was widely expected that he would wind up with the Texans. Once that became official, the 49ers had to quickly pivot to a dwindling number of experienced candidates to replace him. With it known that Ryans would be on the move, San Francisco hosted Wilks for a DC interview yesterday.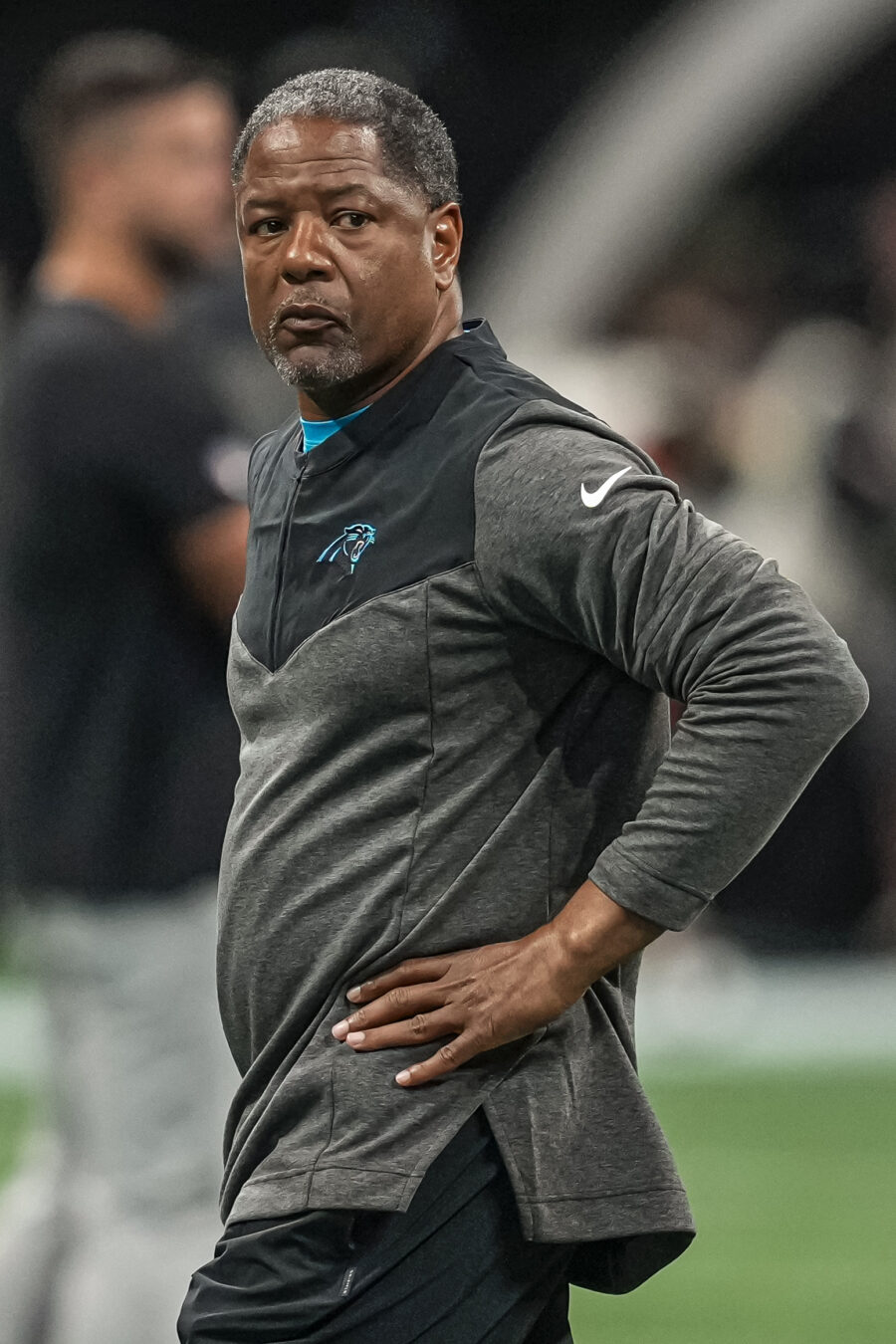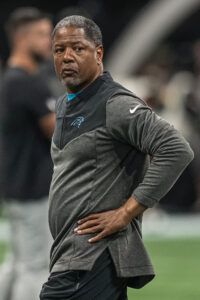 That meeting obviously went well, as it has quickly landed the 53-year-old a highly desirable posting. Wilks finished the 2022 season as interim head coach of the Panthers, after Carolina cut ties with Matt Rhule amidst a disappointing start to the season. Very shortly after that decision, Carolina's front office made it clear that Wilks had an opportunity to earn the position on a full-time basis depending on his performance.
Under Wilks and his re-worked temporary staff, the Panthers enjoyed a notable resurgence. Despite trading away running back Christian McCaffrey, the team's offense remained consistently productive on the ground, and their defense enjoyed successful spells. Overall, the Panthers went 6-6 under Wilks, keeping them in contention to win the NFC South and thus earn an unexpected playoff berth until very late in the campaign. It was clear that he was the players' preference to be retained as head coach moving forward.
Wilks was a finalist for the job in Charlotte, but that ultimately went to Frank Reich. Upon the ex-Colts HC's hiring, it became clear that Wilks would need to head elsewhere for his next opportunity. In San Francisco, he will inherit an elite unit which boasts stars at multiple levels of the defense and helped lead the team to the NFC title game despite never-ending injury issues at the quarterback position.
This will mark a return to the NFC West for Wilks, who spent the 2018 season as Arizona's head coach. The rebuilding team went 3-13 during Josh Rosen's ill-fated rookie campaign, and Wilks was dismissed after that single campaign in favor of Kliff Kingsbury. His firing represents the reason for Wilks' involvement in Brian Flores' ongoing racial discrimination lawsuit against the NFL and numerous teams. The latter was hired by the Vikings to lead their defense yesterday.
With Wilks, Flores and Ejro Evero (hired by the Panthers this past weekend) now having found their new NFL homes in quick succession, the DC landscape around the league has become much clearer. Now, only the Broncos and Texans remain with respect to teams on the lookout for new defensive coordinators. Their respective decisions should come very soon, as the coaching dominoes continue to fall around the league.
Follow @PFRumors