DeMeco Ryans is now the Texans' head coach. The 49ers had long prepared for the scenario in which Ryans departs, and they are moving ahead in this direction.
The 49ers requested an interview with former Panthers interim HC Steve Wilks for the likely soon-to-be-vacant defensive coordinator position, Aaron Wilson of KPRC tweets. Wilks was a finalist for the Panthers' HC job, but Frank Reich ended up as Carolina's hire. Wilks is prepared to coach elsewhere in 2023. He will move forward with a 49ers interview Monday, Ian Rapoport of NFL.com tweets.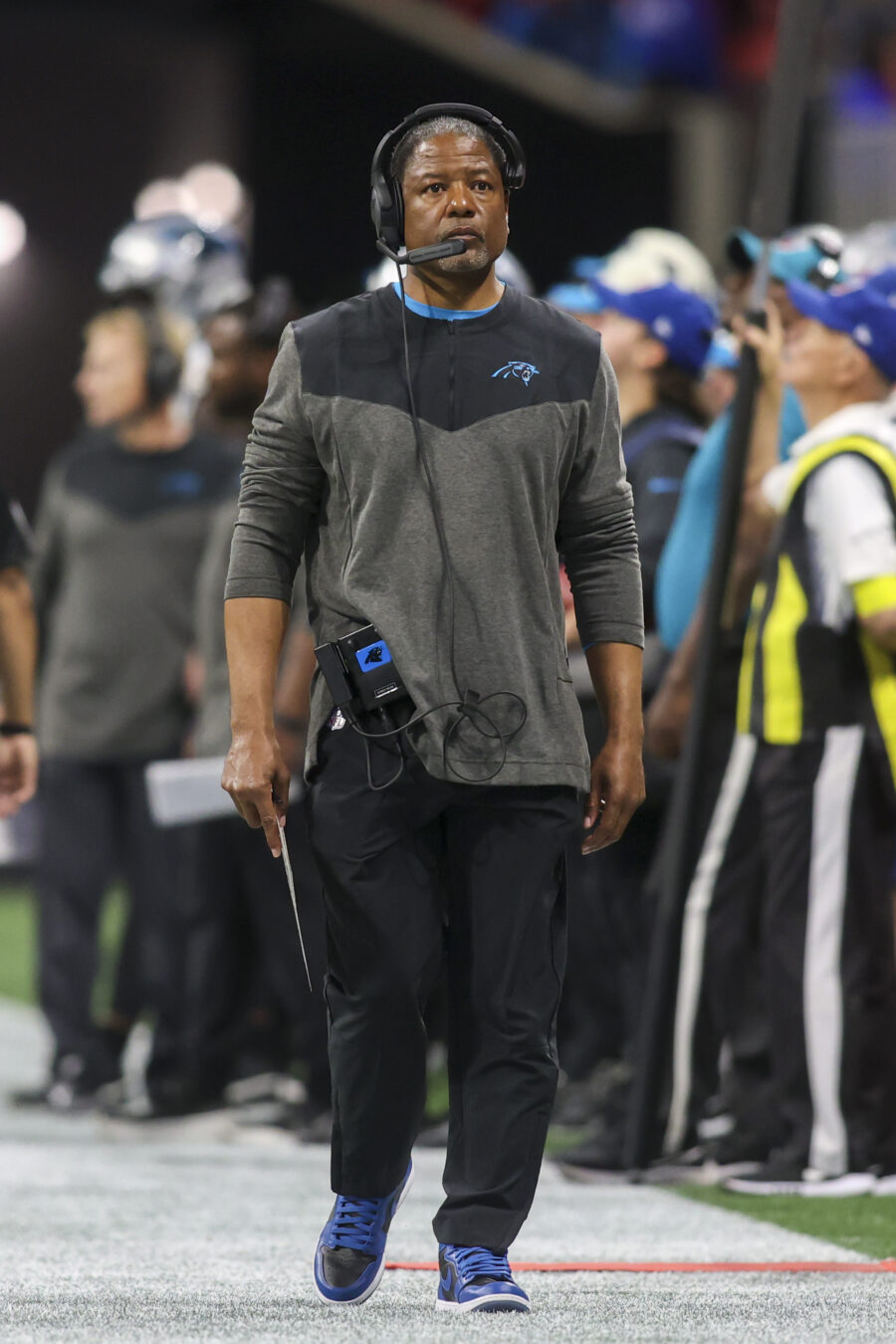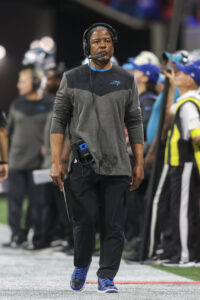 Carolina still has Wilks under contract, Mike Garafolo of NFL.com tweets, but after the team hired Reich, it seems a separation is imminent. The Panthers interviewed Wilks and Reich twice, but the team was long expected to hire an offense-oriented HC. Wilks made the process more difficult, clearly, as he went 6-6 as Carolina's interim boss. But his second stay with the Panthers will likely be capped at one year.
Re-emerging as a key NFL name after a two-year hiatus — one of those seasons spent as Missouri's DC — Wilks oversaw one of the better interim efforts in a long time by guiding the Panthers, who were 1-4 under Matt Rhule, to a 7-10 mark. The Panthers vied for the NFC South lead in Week 17, but a loss to the Buccaneers ended their rally. The Tampa Bay defeat, in which Tom Brady torched Carolina's secondary, likely affected Wilks' chances of having his interim tag removed. The Panthers rehired Wilks — a Ron Rivera assistant from 2012-17 — as their secondary coach last year, and David Tepper promoted him to steer the ship post-Rhule.
Wilks is part of the Brian Flores-led discrimination lawsuit against the NFL and multiple teams, and his attorney expressed disappointment shortly after the Panthers went with Reich. But Wilks released a statement thanking the Panthers in the wake of their Reich hire, potentially signaling he will move on with his career over adding the Panthers to the suit.
The 49ers had Vic Fangio on their radar as a Ryans replacement, but the former San Francisco DC is taking over as Miami's defensive leader. The 49ers have lost their past two DCs — Ryans and Robert Saleh — to HC jobs. Wilks is 9-19 as a head coach, with his one-year Cardinals stint leading to the sub-.500 record. But he improved his stock this past season in Carolina. The Charlotte native does not have a history with Kyle Shanahan, but he has been an NFL assistant since 2005.
Follow @PFRumors