During the first round of Aaron Rodgers trade rumors, the source rarely provided insight about his situation. With Rodgers now having a weekly radio spot, his status is never far off the radar. The 18-year Packers quarterback had more news to address Tuesday.
A weekend report from ESPN.com's Adam Schefter indicated the Packers would prefer to move on from Rodgers. This would mean giving another team responsibility of the $58.3MM bonus, which can be paid at any point this offseason, but also taking on a substantial dead-money hit — should a trade occur before June 1 — and committing to seeing what Jordan Love has to offer.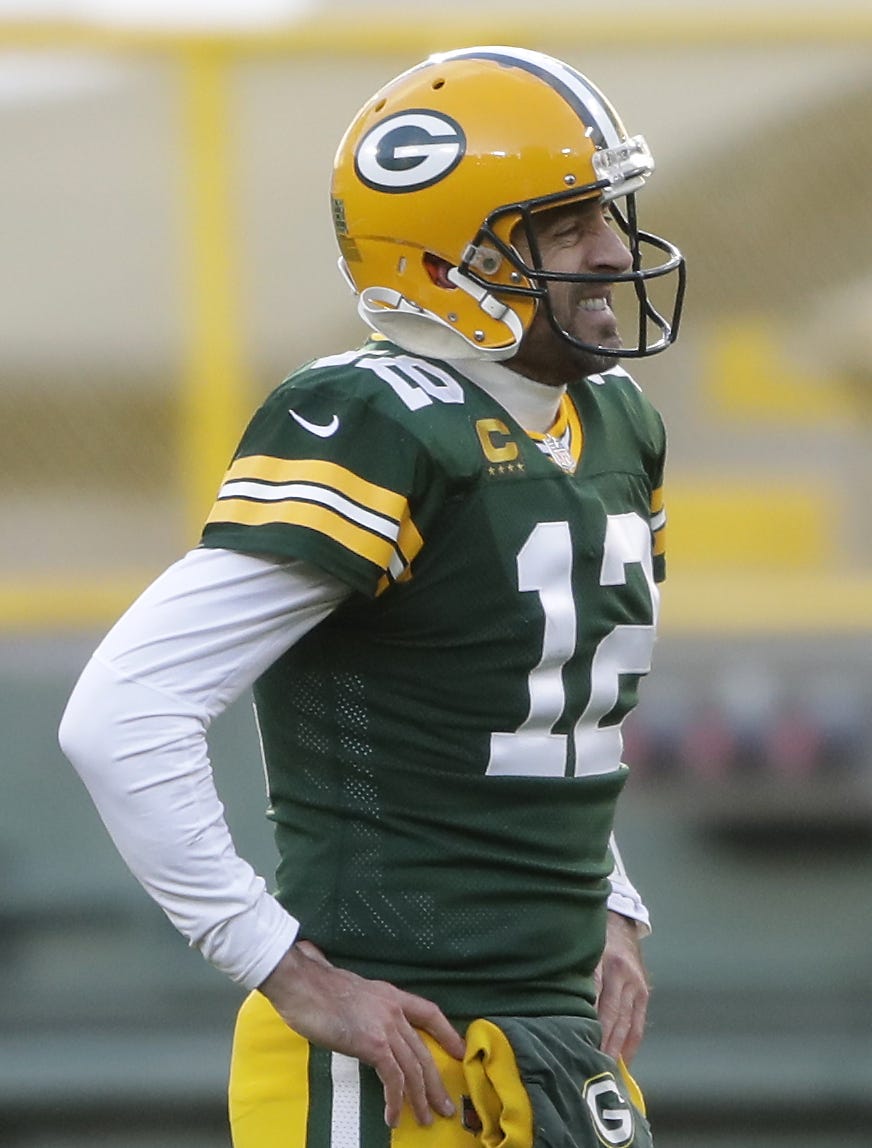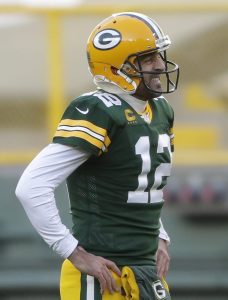 [RELATED: Rodgers Trade A "Very Real Scenario"]
Rodgers is well aware of the conversations occurring among Packers brass, per Schefter, and the 39-year-old superstar certainly seemed to confirm as such. "It sounds like there's already conversations going on that aren't involving me, which are interesting," Rodgers said during his latest Pat McAfee Show interview (via ESPN's Rob Demovsky). This response also came to question that did not specifically address the Schefter report.
The Jets' Nathaniel Hackett OC hire also did plenty to fuel speculation Rodgers could be headed out of Green Bay. Again offering praise for Hackett — the Packers' OC from 2019-21 — Rodgers said (via ESPN.com's Rich Cimini) the former Green Bay assistant was among his favorites. Robert Saleh downplayed the Rodgers-Hackett connection, as should be expected, but the Jets are evaluating Rodgers, Derek Carr and Jimmy Garoppolo.
Rodgers reiterated he has not made a decision about returning but pointed to one of the two decisions on his plate — seemingly calls on playing and staying with the Packers — being made in "a couple weeks." Carr, Garoppolo and Rodgers could all be available at different points on the calendar — Carr in February, Garoppolo in March and Rodgers potentially in June, when a trade would be less financially punishing for the Packers — adding an interesting wrinkle to this year's QB market.
Green Bay moving on this offseason would be eerily similar territory, especially with New York being in the equation again. The Packers have used Rodgers as their starter since trading Brett Favre to the Jets in August 2008. The Jets have not acquired a franchise-caliber veteran since that Favre deal, which was only for a conditional third-round pick. Rodgers is expected to command more in a deal. Favre turned 39 shortly after being dealt to the Jets; Rodgers turned 39 last month. Love is going into his fourth season, just as Rodgers was in 15 years ago.
The Packers' direction will also influence their decision on keeping Rodgers, who mentioned five players — David Bakhtiari, Randall Cobb, Allen Lazard, Robert Tonyan and Marcedes Lewis — as those he wants as teammates. All but Bakhtiari are free agents. Cobb and Lewis' statuses with the Packers almost certainly depend on Rodgers', Demovsky adds. Both vets likely will not return to the team if Rodgers is not back. Bakhtiari is due a $9.5MM roster bonus on the third day of the 2023 league year and is set to carry a $28.9MM cap number. Bakhtiari should be expected to return on a restructured deal, per Demovsky. The former All-Pro left tackle said he is not planning to retire, and Brian Gutekunst said he expects the 10-year veteran to be back.
Follow @PFRumors