NOVEMBER 28: When speaking to the media in the wake of Reich's dismissal, Tepper unsurprisingly pushed back on the notion that his impatience regarding coaches will make the Panthers opening an unattractive one. He also suggested, via Person, that an outside hiring firm will not be consulted for the latest search process (subscription required). Tepper has elected to keep his previous hiring decisions in-house, and it appears that will remain the case in 2023.
Confirming previous reports on the matter – as well as Reich's public remarks – Tepper also said the Panthers' decision to draft Young over C.J. Stroud was "unanimous." Tepper is widely understood to have played a role in the selection (as well as other elements of the team's football operations), but his assertion on the matter of the Young pick may help smooth over meddling-related concerns for prospective coaching candidates, especially if those with a background on offense are again prioritized.
NOVEMBER 27: Frank Reich now joins Nathaniel Hackett, Urban Meyer and Pete McCulley as the only post-merger head coaches to be fired before their first season ended. This resided as a McCulley-only list for more than 40 years, but owners have acted swiftly over the past three. David Tepper pulled the plug on a four-year contract Monday, and Reich's firing edges out Hackett and Meyer, who were respectively fired 15 and 13 games into their Denver and Jacksonville HC tenures. Only McCulley was fired sooner since 1970; the 49ers canned him after nine games.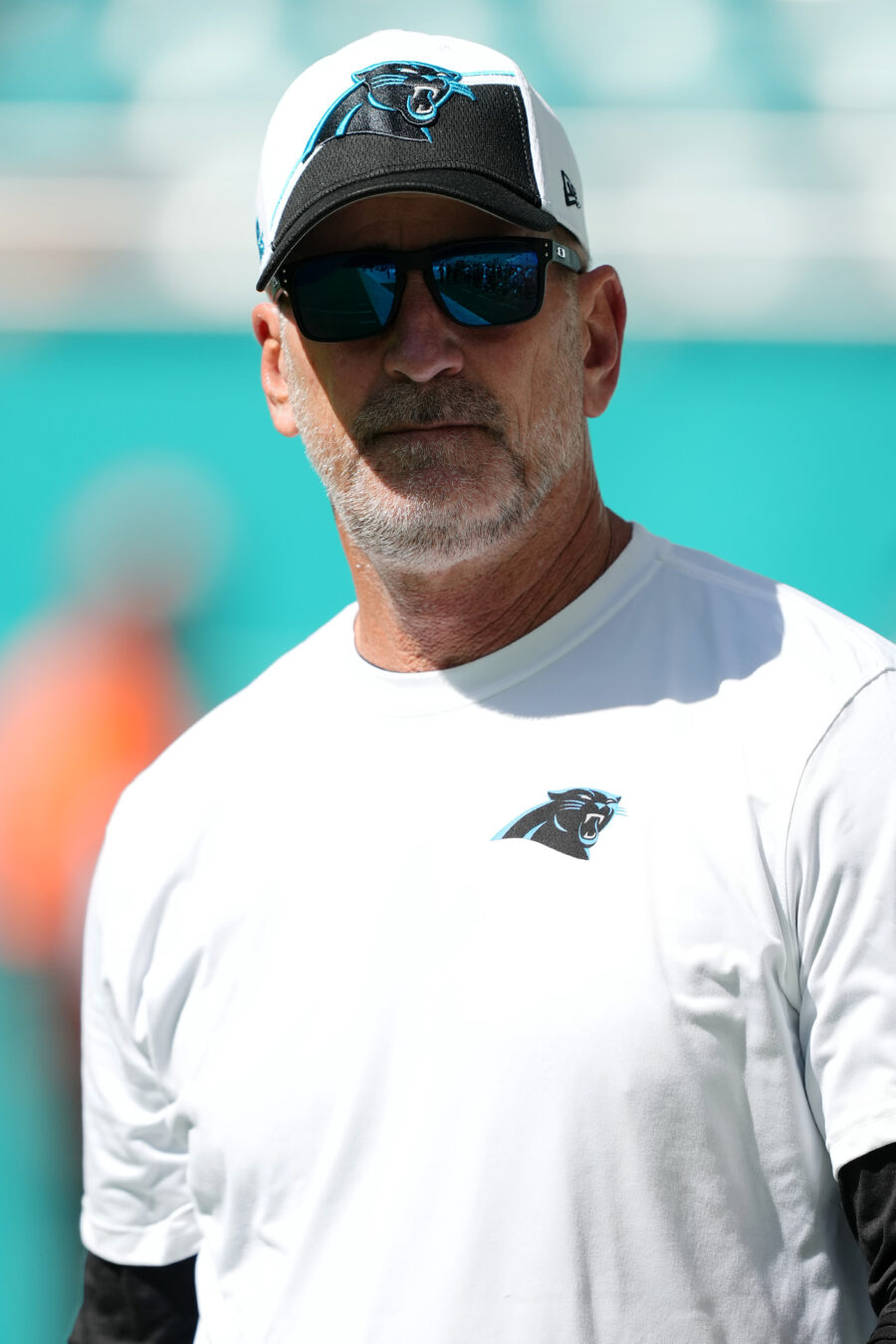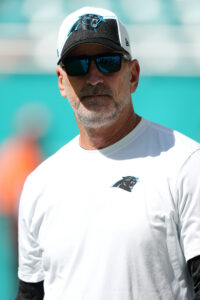 Offset language helped the Panthers avoid much of the remaining payments on the ill-fated seven-year Matt Rhule contract, with the longtime college HC signing on as Nebraska's leader. But Reich may not give the Panthers the chance to recoup money. The veteran NFL HC and assistant and former quarterback said shortly after his firing this is probably it for him in the NFL, though he did not definitively announce a retirement.
"This is probably the final chapter of my NFL journey," Reich said, via the Charlotte Observer's Scott Fowler. "… There's a heart-pounding disappointment in not hitting the marks that we needed to hit to keep this going and try to get it turned around. It hurts me for the guys, the team, the coaches and the fans."
Reich has been an NFL assistant or head coach since 2006, moving into the profession on a full-time basis eight years after his playing career concluded. The Super Bowl-winning OC's remark Monday differs from his plan upon being fired midway through last season. Following the Colts dismissal, Reich revealed intentions to coach again. He received another opportunity, beating out Steve Wilks for the Carolina job. But the Panthers regressed after making that change. Despite Reich being in his first season, Tepper, who was irate after a Week 12 loss dropped the Panthers to 1-10, canned the coach he hired in January.
Reich, 61, appeared to pull back the curtain on rumblings of Tepper overreach during the season, indicating the owner took a hands-on approach. While animosity would understandably exist after being fired 11 games into his tenure, the well-liked coach did not indicate any existed. Tepper has now fired three coaches in-season; he dismissed Ron Rivera 12 games into the 2019 campaign.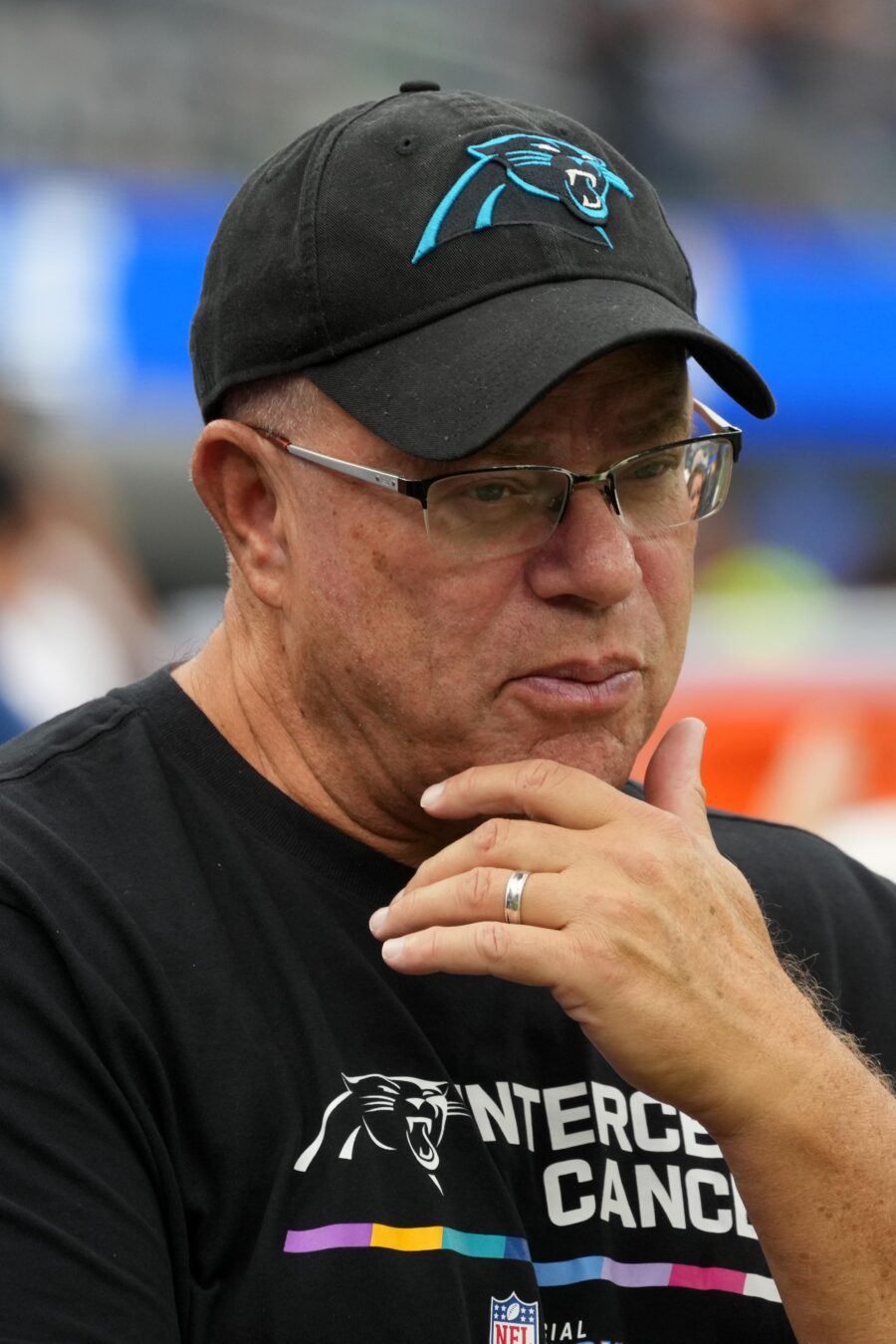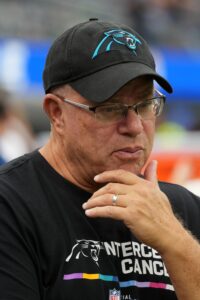 "I want to convey that I have nothing but positive thoughts about Mr. Tepper. On a personal level, I saw a side of him that I deeply respect and care about," Reich said, via Fowler. "But the NFL is a meritocracy. It's not unconditional love. I understand from a professional standpoint Mr. Tepper is going to have certain standards that he expects to have met. I have no hard feelings, and my personal relationship with him was actually a real highlight of this short time."
Firing coaches during the season in back-to-back years brings the latest round of turmoil for the Tepper-era Panthers, whose first-round pick — stationed atop the 2024 draft board with six weeks left — goes to the Bears via the Bryce Young trade. It will be interesting to see the run of candidates interested in the job, but despite Reich's struggles, The Athletic's Joe Person indicates the sixth-year owner is likely to again target an offense-minded HC (subscription required).
As should be expected, veteran special teams coordinator Chris Tabor is unlikely to receive much consideration for the long-term job, ESPN.com's David Newton and Jeremy Fowler note. Although Tabor has been an NFL special teams coach since 2008, the path for ST staffers to rise to the top sideline job — John Harbaugh's Baltimore success notwithstanding — remains narrow.
Wilks drew support to become the first interim HC since Doug Marrone (Jaguars, 2017) to see his interim tag removed, but Person adds Tepper had zeroed in on an offense-geared coach. Ben Johnson had emerged as Tepper's top target, but the young Lions OC removed his name from consideration a week before the Panthers hired Reich. Wilks interviewed twice along with Reich, instead ending up as the 49ers' DC. It is not surprising to see an owner prefer an offensively oriented HC, given recent NFL trends. The Panthers will aim for a leader who can get more out of Young, presumably with a better cast of weaponry in place for 2024.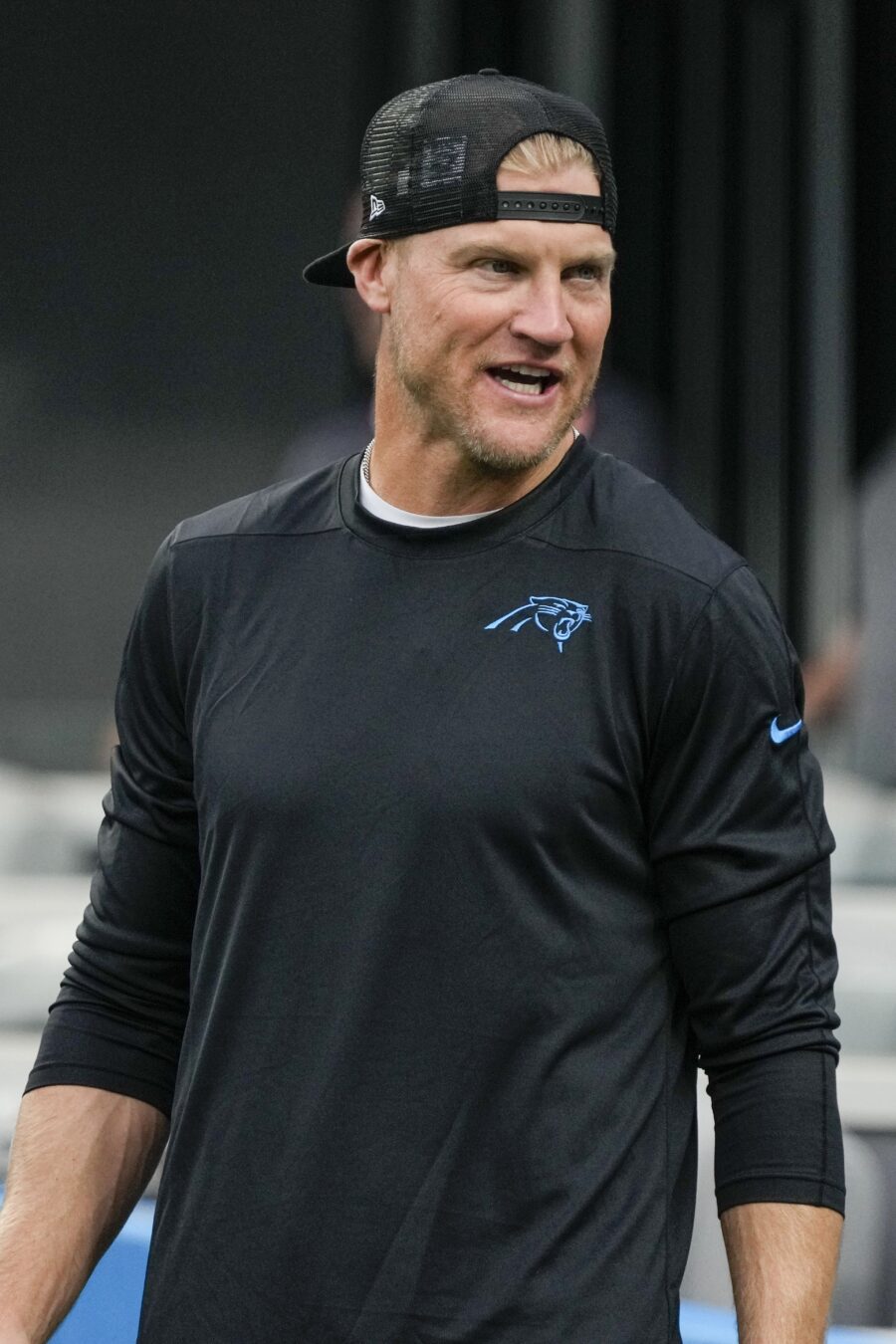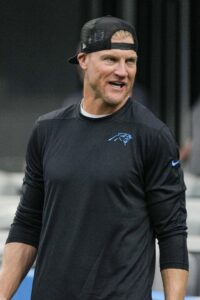 The Panthers fired Young's position coach and their running backs coach after canning Reich, and NFL.com's Ian Rapoport indicates the ousters of Josh McCown and Duce Staley came from Tabor and Jim Caldwell. Staley had worked with Reich in Philadelphia as well, while McCown interviewed twice for Houston's HC job.
A Reich hire, Caldwell has received more power following Monday morning's change. Thomas Brown is back in place as the play-caller, however. Reich had taken back play-calling duties after handing them off to Brown for a three-game stretch. The Panthers, who had attempted to blend Reich concepts with those Brown learned from Sean McVay with the Rams, rank 30th in total offense and 29th in points scored.
Former Panthers tight end-turned-FOX analyst Greg Olsen would be interested in the position, per Person, should Tepper contact him regarding what would be an outside-the-box hire. Olsen is best remembered for his Panthers years and is early in his broadcasting career. FOX, however, is still planning to effectively demote him for Tom Brady in 2024.
Prior to the Panthers' Week 12 loss to the Titans, NFL.com's Mike Garafolo had not gotten the sense Reich being a one-and-done was a certainty (video link). Though, Reich and GM Scott Fitterer were reported to be on the hot seat several days ago. Tepper had naturally planned to evaluate Reich's work at season's end. It turned out the owner no longer wanted the former Carolina QB mentoring Young, whom the owner was believed to have made a strong push for ahead of the draft. Hired to work with Rhule in 2021, Fitterer should certainly be considered on a hot seat going into the season's home stretch.