NOVEMBER 27: Rhule and Nebraska have agreed to an eight-year, $72MM contract, per Rapoport (via Twitter). RapSheet says the deal will offset the "vast majority" of the ~$34MM the Panthers owed to Rhule.
NOVEMBER 26: Matt Rhule has found his next gig. NFL Network's Ian Rapoport reports (via Twitter) that the recently fired Panthers coach will indeed be taking the Nebraska head coaching gig. Rapoport adds that the two sides have agreed to a deal.
NOVEMBER 25: The Panthers may soon have a way out of the nearly $34MM owed to Matt Rhule beyond this season. Nebraska has honed in on the former Temple and Baylor HC, according to ESPN.com's Chris Low, who adds the sides are hoping to finalize a deal soon (Twitter link).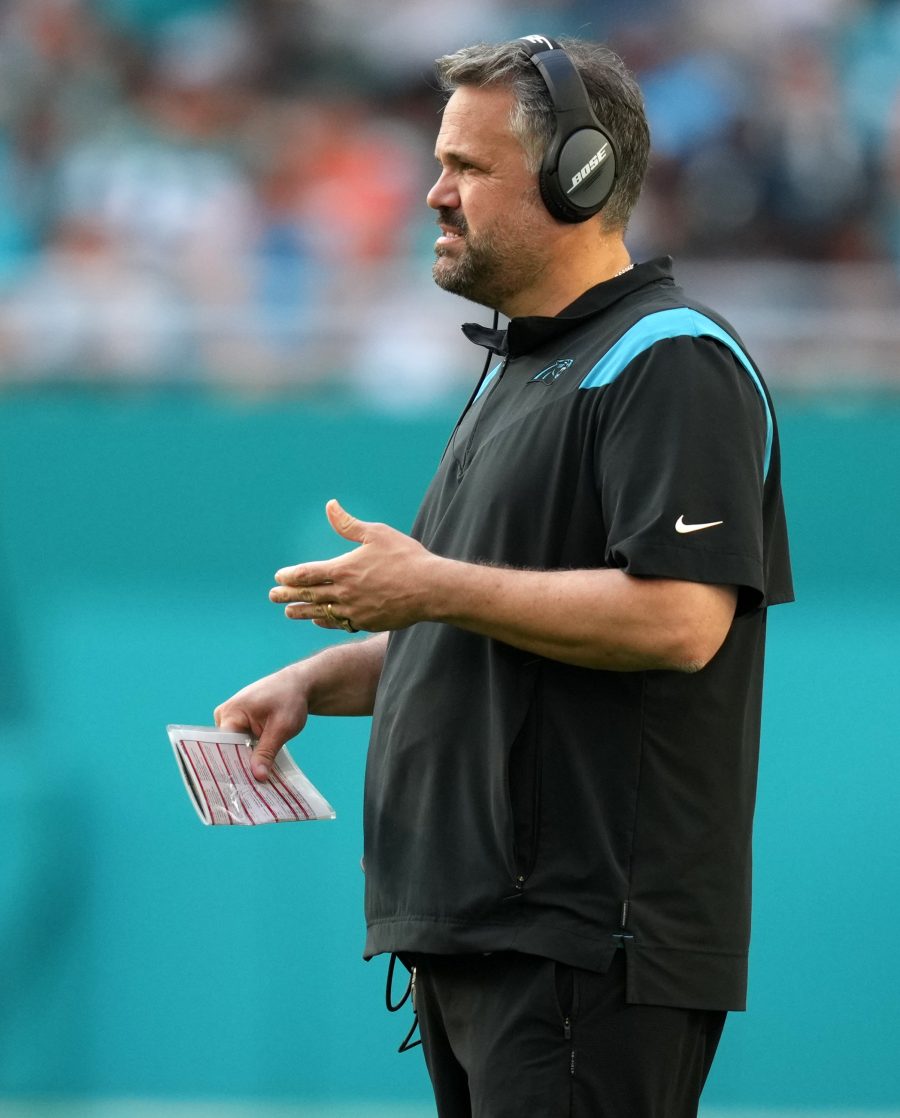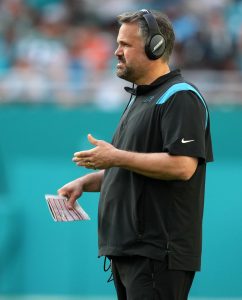 Rhule's seven-year, $62MM Panthers contract includes offset language that would allow the team to avoid paying Rhule beyond 2022, should he be hired as a college HC for the 2023 season. The Cornhuskers may be close to fully clearing that path, with ESPN's Pete Thamel adding a deal is expected. The Panthers' part in this is not completely done, per Thamel, who adds that lofty through-2026 contract is part of the Rhule-Nebraska negotiations (Twitter links).
Nebraska fired head coach Scott Frost earlier this season. The one-time college powerhouse has not hit the 10-win benchmark since 2010 and has dipped in stature since its run at a national title in 2001. The Big Ten program is finishing out what will be its sixth straight losing season. Rhule's status as a program-building coach would naturally be attractive for a team that has largely struggled to compete since leaving the Big 12. This would also be a new challenge for Rhule, whose previous rebuilds came in the American Athletic Conference and Big 12.
Rhule resurfaced this week, writing a piece for the33rdteam.com and appearing on NFL Network's Good Morning Football; that re-emergence can be taken as a sign the veteran coach is ready to resume his career. The Panthers fired Rhule after a 1-4 start this season.
Once coveted by NFL teams, Rhule saw his stock around the league take hits during his time in Carolina. The Panthers went 11-27 under Rhule, but he has always been viewed as a candidate to land another college HC gig. Rhule is 47-43 as a college coach. His first years at Temple and Baylor are largely responsible for that near-.500 mark; Rhule led three 10-win seasons prior to trying his hand in the NFL. He looks set to follow several coaches who failed to make the college-to-NFL transition — Chip Kelly, Bobby Petrino, Lane Kiffin and Nick Saban among the recent examples — to return to their former level.
Should this Nebraska hire come to fruition, it will take David Tepper off the hook for the widely criticized contract he gave Rhule in 2020. The Giants were also courting Rhule that year, and the seven-year college HC wanted to return to that organization — where he previously operated as O-line coach — over accepting Tepper's offer. But John Mara bowed out of the Rhule sweepstakes, hiring Joe Judge instead of matching Carolina's offer.
Quarterback issues derailed Rhule in Charlotte, but the Panthers did add some pieces under Rhule — Derrick Brown, Jeremy Chinn, Jaycee Horn — that came up at the trade deadline. Panthers interim HC Steve Wilks axed Rhule's defensive coordinator, Phil Snow, as well. Snow having worked with Rhule at Temple and Baylor would make it logical to expect he will resurface in Lincoln.
Follow @PFRumors