In the wake of his decision to bench quarterback Zach Wilson, Jets head coach Robert Saleh said that he intends to reinsert Wilson into the starting lineup at some point this season. But as Jonathan Jones of CBS Sports writes, Wilson is unlikely to return to the field before Week 15 (barring injury), and if the team remains in playoff contention with Mike White under center, Wilson can probably expect to stay on the sidelines for the rest of the year.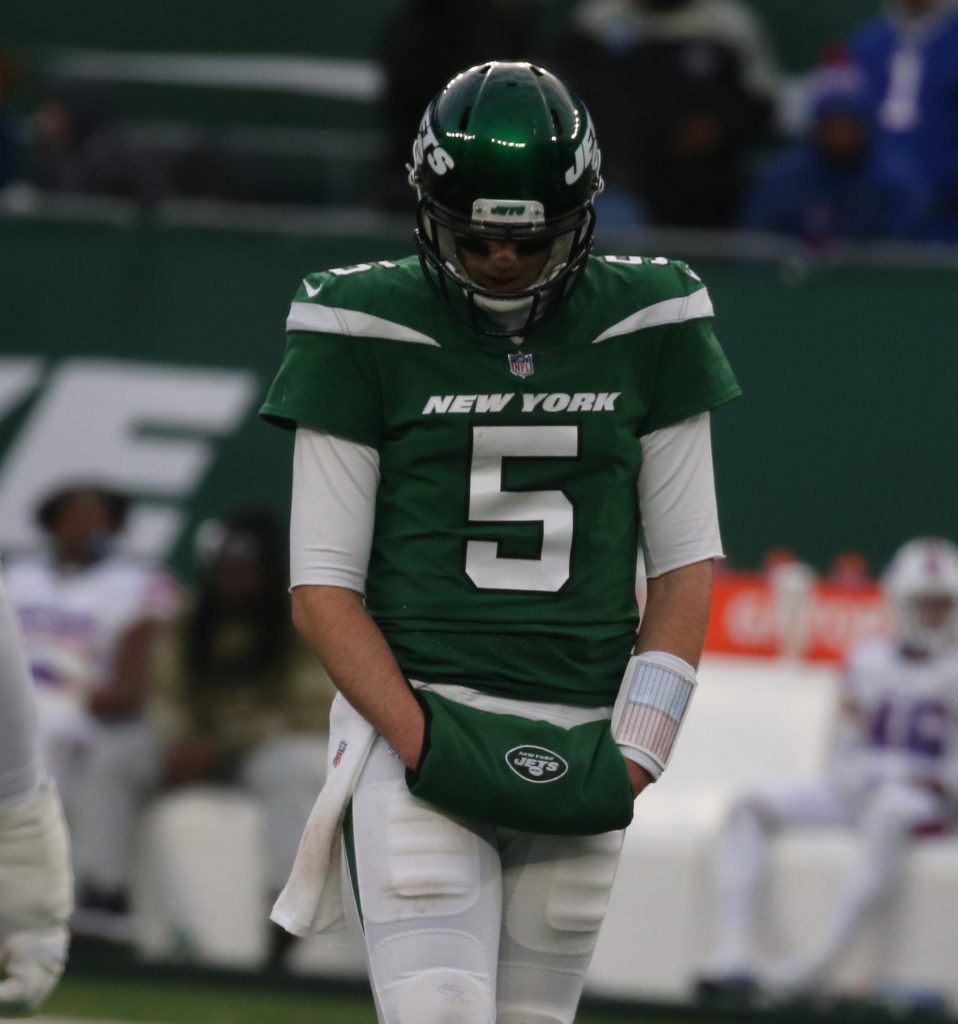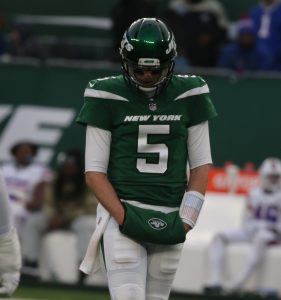 Joe Flacco, who started the first three games of the 2022 campaign while Wilson was battling knee trouble, will serve as White's backup for Sunday's Week 12 matchup with the Bears, so he will get the nod if White should get injured during the Chicago contest. If White sustains a lingering injury while New York remains in the playoff hunt, Saleh could be faced with a difficult Flacco vs. Wilson decision, one that he would obviously prefer to avoid.
Like Jones, Rich Cimini of ESPN.com says that White will remain the QB1 if the Jets are winning with him under center. A successful run from White would be a boon to Gang Green's playoff chances this year, though Cimini believes it would also complicate the team's offseason plans. Wilson has yet to start more than seven games in a row in his young career, and at this point, it's probably premature to write off his chances to become a legitimate NFL starter. Still, the 6-4 Jets are looking to solidify their status as contenders for the foreseeable future, and they need to know if Wilson will be part of that future or if they need to begin looking elsewhere.
New York may also need to make a decision on offensive coordinator Mike LaFleur this offseason. As Cimini writes, Wilson's struggles are LaFleur's struggles, and Saleh's express acknowledgement of Wilson's deteriorating mechanics is not a good look for LaFleur or quarterbacks coach Rob Calabrese.
"I truly believe it starts with me and ends with me, so I've got to figure out a way to reset [Wilson], get him back to playing fundamentally sound football and, more importantly, just consistent football, because he's done some really good things," LaFleur said. "But I haven't done a good enough job to get the consistency out of him. So that starts and ends with me."
According to Jones, the team believes Wilson has turned an emotional corner, as evidenced by the apologies he recently issued to his teammates. Whether or not he has the chance to reestablish himself on the field this year will depend in large part on White's performance in the coming weeks.
Follow @PFRumors